How To Subscribe To Food Republic On Apple News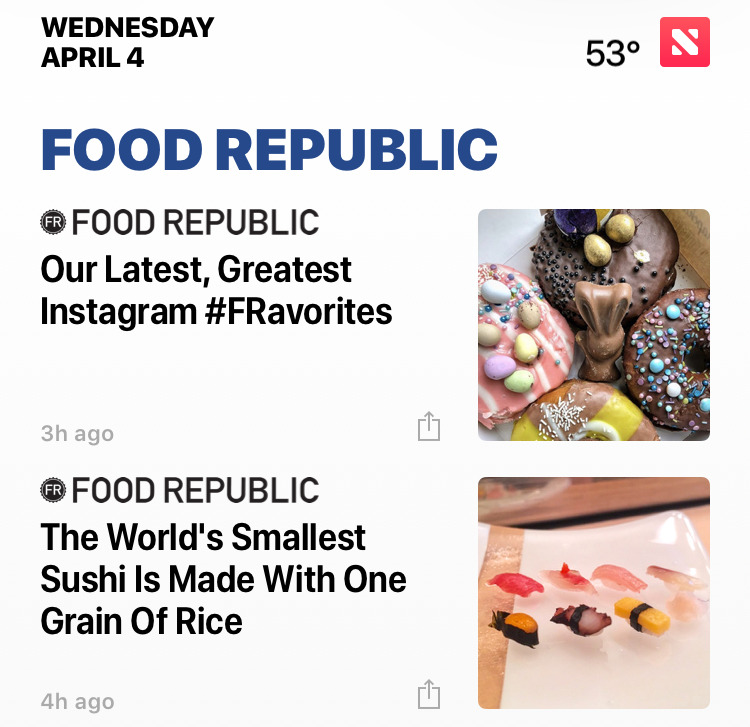 We at Food Republic are dedicated to bringing you the latest updates on restaurants openings, food trends and chef news. That's why we're very excited to announce that we're now on Apple News! An easy way to get all of Food Republic's recent stories right onto your smartphone is to subscribe to FR on Apple News. Don't have the app? Download it now!
For iPhone, iPad and Mac users, head to your News app, search for Food Republic and hit the heart icon to subscribe, or follow this link. From there on out, FR will hang out on your customizable feed. The more stories you Love and Save, the more we'll show up on your feed. So, go share some love!
For more FR, subscribe to our newsletter and follow us on Instagram and Twitter and like us on Facebook.