The Cooking Lab's Latest Book Will Be Modernist Pizza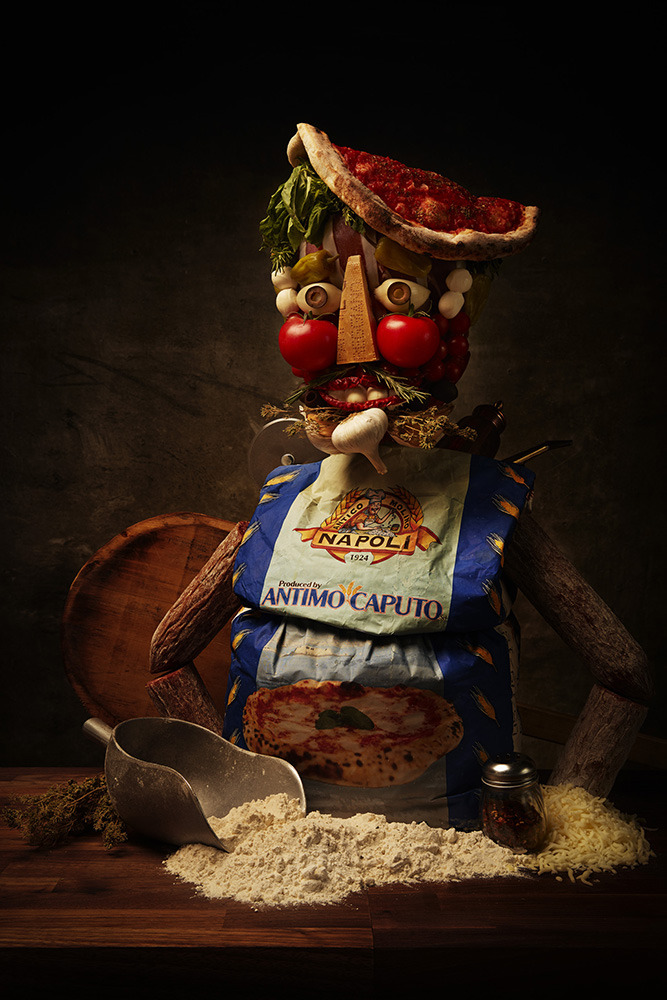 (Photo: Nathan Myhrvold/Modernist Cuisine Gallery, LLC.
The team behind The Cooking Lab and Modernist Bread, Nathan Myhrvold and Francisco Migoya, are coming back to write the book on pizza.
Modernist Pizza is currently in the early stages and was announced today, March 20, at the International Pizza Expo in Las Vegas. The book will cover everything from traditional pies to quirkier, pizza-related topics and pieces of art, such as the "Neapolitan Man" pictured above.
Modernist Bread already touched on New York, Neapolitan and Sicilian style pizza, so expect much, much more from the new book.
"Despite its ubiquity, there's still a lot to learn about one of the planet's most popular foods, and our hope is that Modernist Pizza will deliver the story of pizza as it's never been told before," Myhrvold said in a statement.
Publication date has yet to be announced.