We have to give props to CandyStore.com for setting the record straight on whether or not Americans like the misunderstood treat that is buttered popcorn jelly beans. Our theory: as salty-sweet kettle corn rises in popularity, so does its jelly bean counterpart. But wild speculation aside, the online candy retailer utilized data from a decade of sales plus a poll of 12,000 consumers to determine that yes, buttered popcorn jelly beans are in fact where it's at.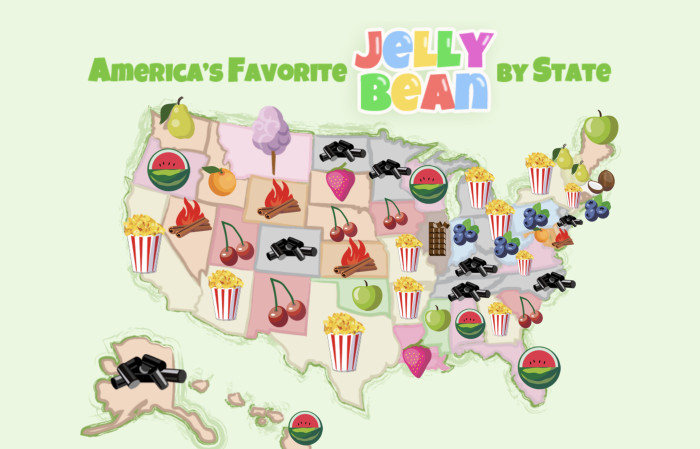 You can see the official rankings here: 
Source: CandyStore.com
According to the website, Americans eat more than 16 billion jelly beans on Easter alone. And as if that weren't enough information to digest, black licorice clocks in at number two…when everyone knows watermelon is by far the superior option.