History, Via Food: Near East Rice Pilaf Blazes A Trail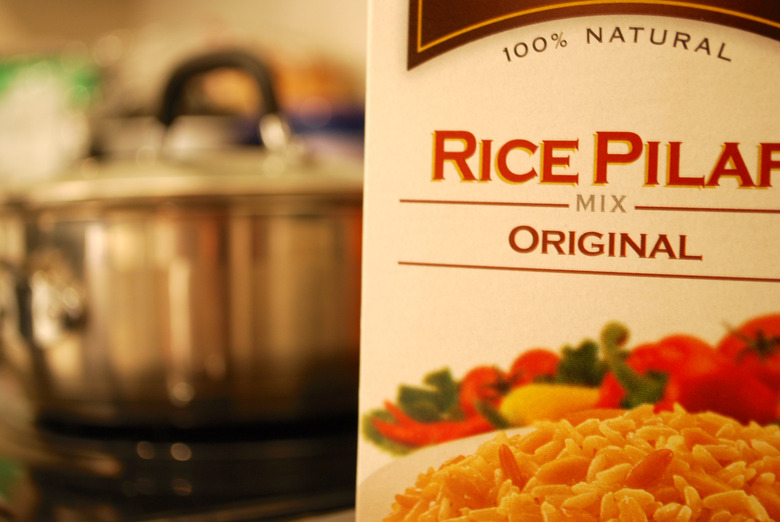 Award-winning food writer Keith Pandolfi's profile of the iconic rice pilaf brand Near East for the Boston Globe is an eye-opening dive into the history of immigrants' and refugees' influence on American cuisine. Chances are you've eaten this pilaf (and loved it — it's everywhere and absolutely delicious), and never thought twice about the company that's been producing it for 56 years. In fact, Near East was started by an Armenian immigrant named Hannah Kalajian, who fled her country for America as turmoil turned to all-out war.
Kalajian's story is deeply tragic and not uncommon at all for Armenians living in the Ottoman Empire, but narrates a tale of perseverance and connection through food. As the popularity of boxed mixes rose after World War II, Kalajian decided to try her hand at making a ready-to-cook version of her family's rice pilaf — her ultimate comfort food, and something she dreamed of during the hardest parts of her journey.
The resulting business took off and continues to serve as a pantry staple in kitchens across the country, but particularly in New England where Kalajian eventually made her home and opened a restaurant. We reached out to Kalajian's great-grandson Seth Stutman, a news anchor at Western Massachusetts' WWLP , for his thoughts on her enduring legacy. Full disclosure: Stutman and I went to high school together, where Near East was served in the cafeteria at least twice a week.
"She brought the old world to the new world when it came to her relationship with food. When she owned her restaurant, she and her husband held court, engaging conversation and also feeding people who couldn't afford a meal," he says. "At home, you could visit her, and she'd be embarrassed there was nothing to eat. Five minutes later, the spread was out and delicious. She was remarkable, escaping genocide (and earning a formal education in the process), opening a restaurant and then stepping into a male-dominated field and excelling. She's the definition of the American Dream and now, as a parent, a hero for my daughter to look up to."
Next time you reach for a box of Near East, keep its story in mind and love it even more.