A study from Karlstad University in Sweden narrows down the produce items most likely to go to waste. The numbers are in: bananas are the top food waste culprit. We get it — first they take forever to ripen, then all of a sudden you have 24 hours to eat all six of them. With that in mind, consider these desserts that bring out the very best of ripe or overripe bananas and put that would-be waste in a better place.
In Brazil there are many types of banana cakes: cuca, a German cake with a rich, crumbly topping; banana bread; bolo cakes, which are sometimes made in a ring shape and often spread with cinnamon; and our favorite, the upside-down cake. Like the French tarte tatin, this indulgent cake is cooked with a layer of caramelized bananas at the bottom, then turned upside-down to show its sticky-sweet banana topping. Perfect as a teatime treat.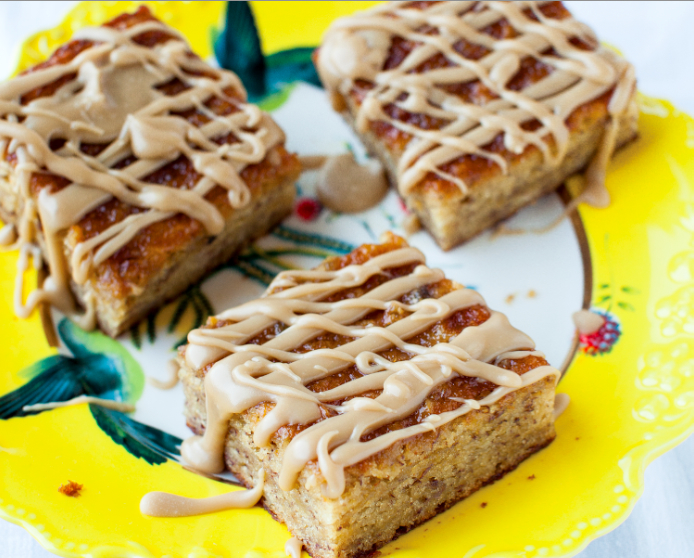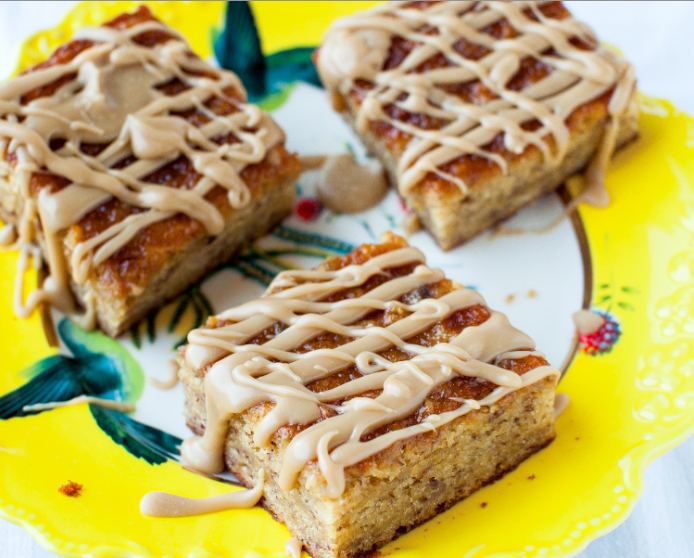 This cake was never supposed to happen. I was goofing around one day in the kitchen with some ripe bananas and impulsively added a packet of dry pudding mix to the batter. I didn't realize until after the cake cooled and I had a bite that I created my favorite banana cake of all time. This is a dense cake, similar to banana bread in cake form. The pudding and sour cream help the cake stay incredibly moist and the glaze is heaven sent — rich, buttery, intensely caramel-flavored—and takes an already stellar cake to the next level. This is one of my favorite recipes in the book.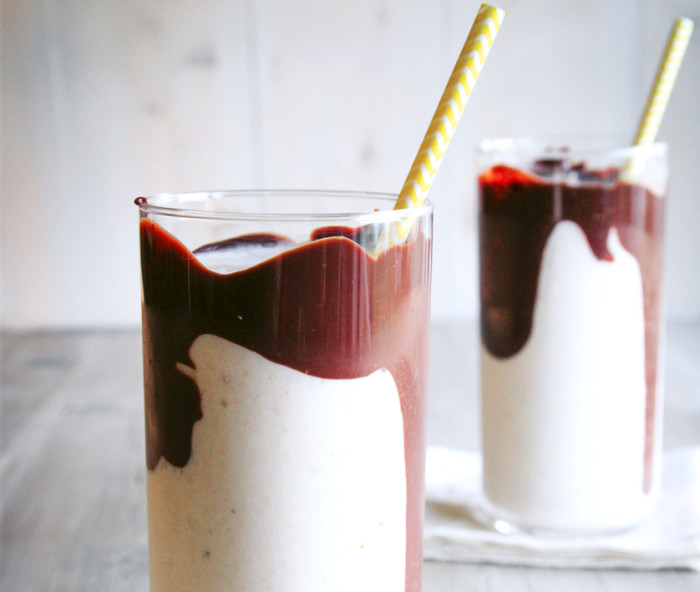 Have you ever had a chocolate-covered banana frozen treat? This smoothie tastes like that, but better, and is a totally delicious breakfast smoothie. Little chunks of the fudgy ganache flow through the straw when you're drinking this smoothie and you get to scrape the glass clean. I could have this smoothie for breakfast or for a dessert treat, it's so good.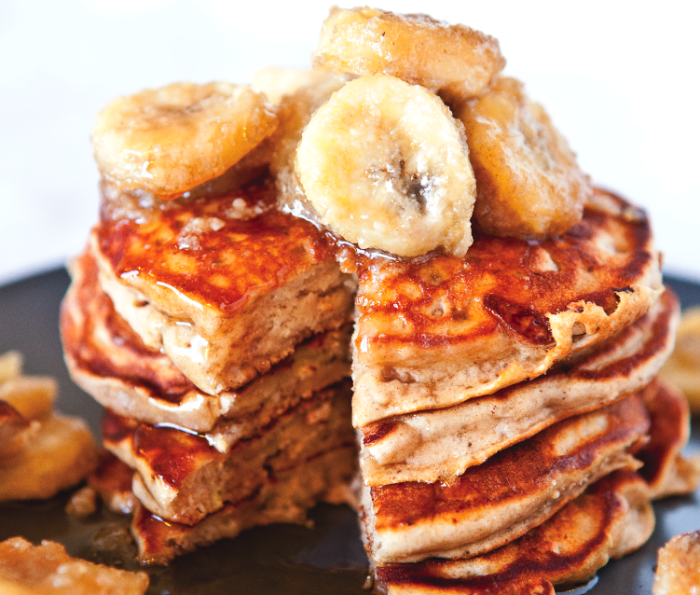 Peanut butter and bananas are a favorite combination and these pancakes are made with peanut butter and bananas twice. First, peanut butter and bananas are incorporated into the batter. Then, the finished fluffy hotcakes are topped with caramelized bananas and peanut butter-infused maple syrup. For those weekend mornings, brunches or days where you want to jazz up your usual pancakes, this recipe delivers.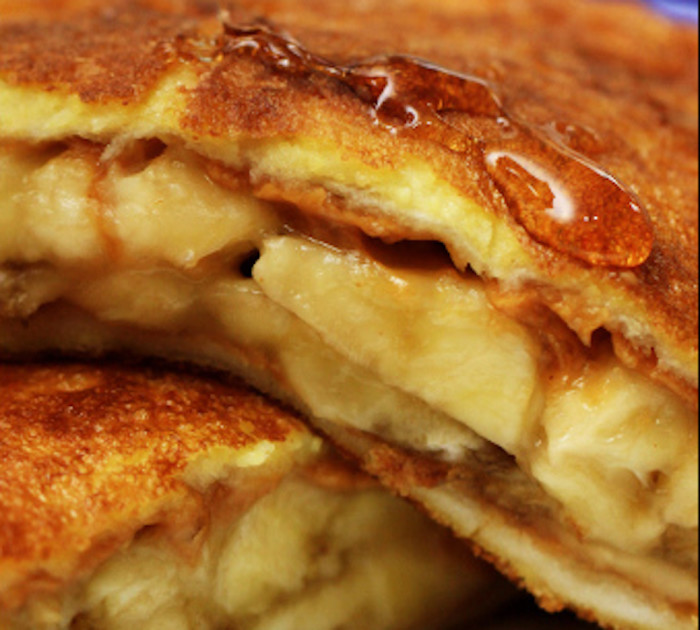 There is absolutely nothing like awesome food stuffed with awesome food, and banana-stuffed French toast is no exception. Our recent ode should bring you up to speed on our passion for stuffing. The great thing about stuffing is that it usually demands minimal effort and is pretty fun. Why on earth would bananas choose to ride atop French toast when they could hide inside? That has sneak attack written all over it. As in, "Surprise, babe! You thought it was just French toast. Well guess what? You're better than that." And then make some kind of clever hidden banana joke.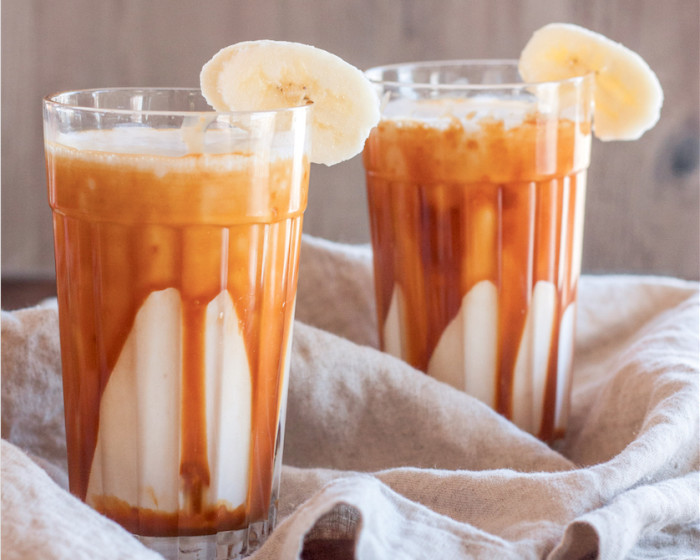 Bananas Foster is an old-timey dessert, typically made of bananas on top of vanilla ice cream with a caramel sauce, and then alcohol is added and it's ignited. It's quite the spectacle. While loving the flavors, I do not love the amount of preparation it must take to prepare such a dessert, so I made it into this delicious shake, a Frozen Bananas Foster that is oh so delicious.