Celebrate Pi Day By Crashing A Wedding At &Pizza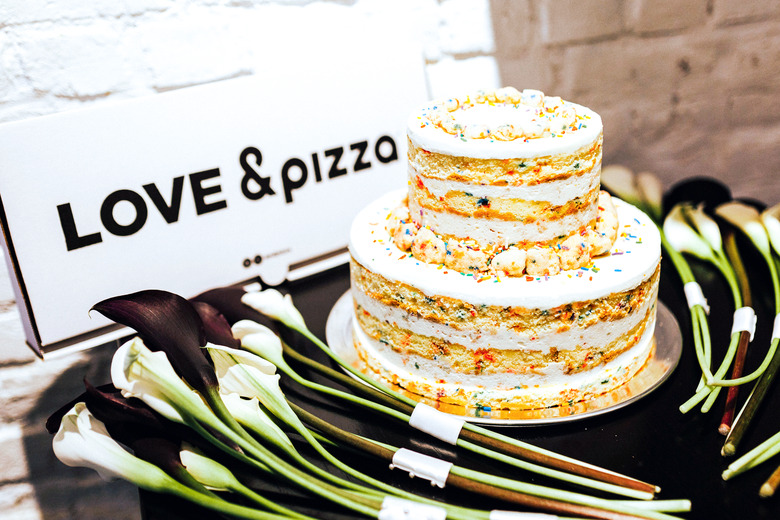 (Photo courtesy of &Pizza.)&Pizza is hosting a dozen weddings on Pi Day! Pizza and Milk Bar cakes in
Wedding bells will be ringing at fast casual pizza chain, &pizza on Pi Day! The D.C.-based chain is hosting 12 weddings for free on March 14, making for the best budget wedding ever.
&pizza is partnering with Lyft, Milk Bar, Framebridge and UrbanStems to provide flowers, photography, food, drinks, a real ceremony, room for up to 40 guests and more! Four &pizza locations will get dressed in matrimony-appropriate fashion for the special occasion: D.C.'s Chinatown, Philadelphia's Walnut Street, New York's Astor Place and Baltimore's Federal Hill.
Applications for this year's weddings are now closed. However, the public is welcome to crash any of these weddings on Pi Day! With conveyor belt pizza and Milk Bar cakes to be had, these weddings are ones to be remembered.