Award-winning podcast Gastropod reports via The Atlantic that archaeologists have found evidence that our prehistoric ancestors seasoned their fire-cooked food with mustard. Humans were spiking meat with mustard's zingy seeds and enjoying its flavorful, nutrient-rich leaves as far back as 6,000 years ago. When you think about mustard on food (or in food) all over the world, it makes perfect sense that its documented history as a condiment — as well as a medicine — would date back that far. Check out the episode, which features findings from academics, authors and museum curators, and grab your favorite jar or bottle of this beloved yellow gold. You'll need it for the inevitable cravings.
We'll be celebrating this momentous birthday with an informative throwback and a few of our favorite ways to use humanity's oldest condiment. See something you like?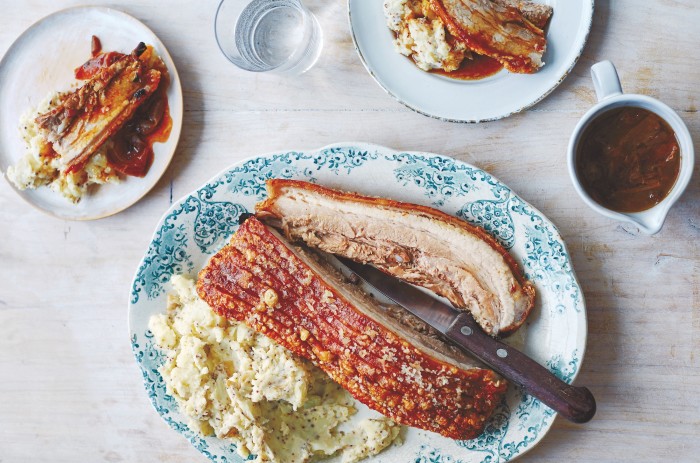 Pork belly is such a cheap and versatile cut of meat, but it needs to be looked after.
I know plenty of people that will avoid it on a menu simply because they have had a badly cooked fatty slab of it years ago. "Low and slow" is the trick with all fattier cuts, and the same applies here. By cooking the meat on top of the apple and onions, they caramelize at a slower rate and make the meat sweeter at the same time. This is perfect for feeding a larger crowd, as it is both time- and cost-effective, and will fill up even the hungriest of guests on a cold, dark winter's night.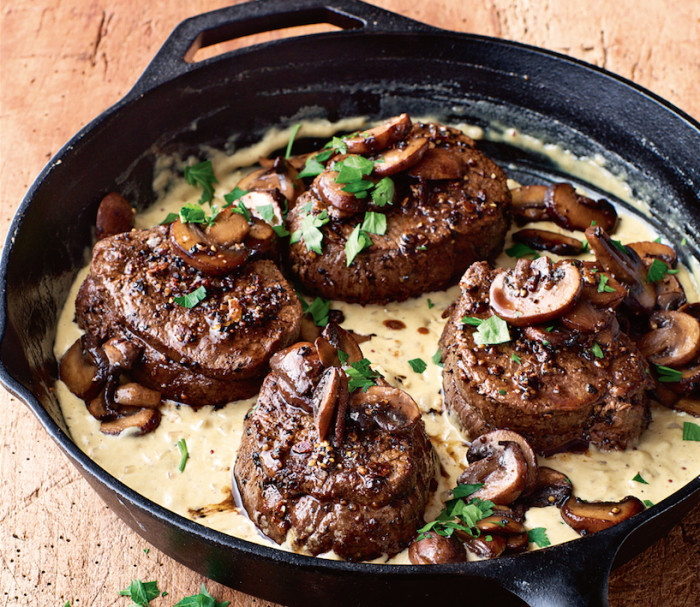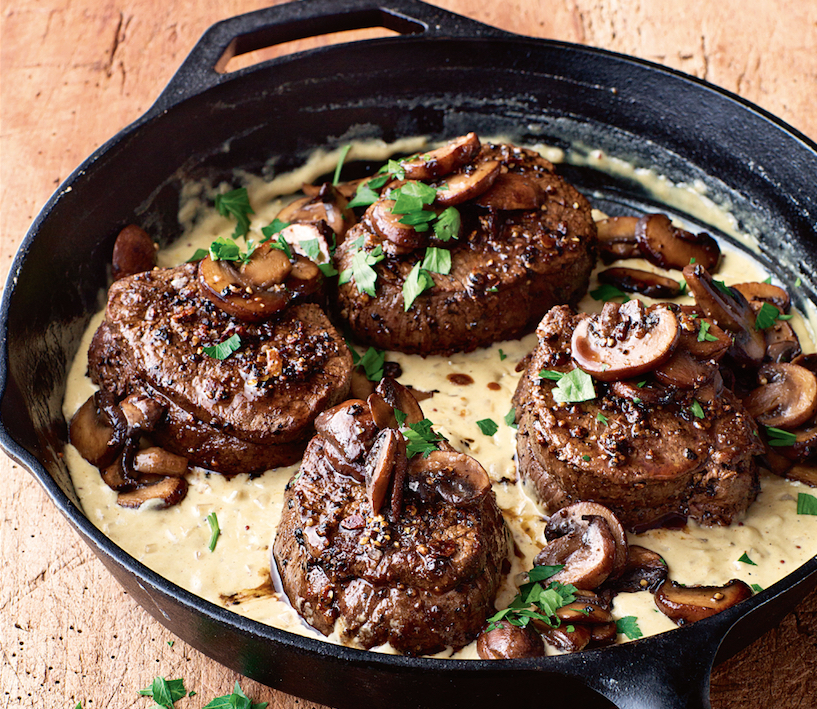 When Jeffrey and I eat out in Paris, I love to order a classic filet of beef with mustard sauce. The rich beef and the creamy, spicy sauce are a great combination. This is my version of that dish, with some wild mushrooms added for even more flavor.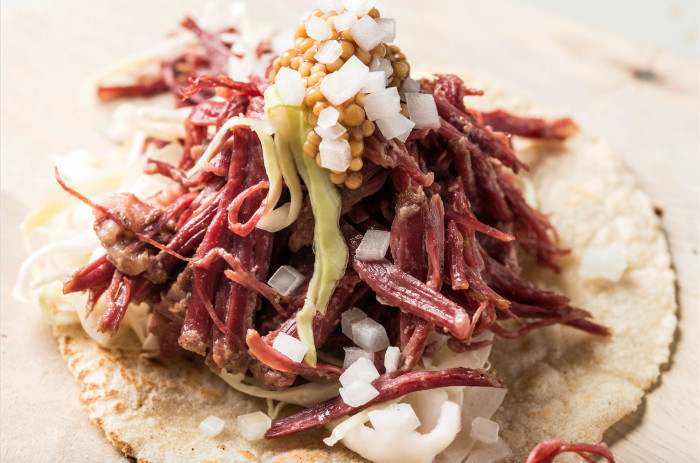 If Mexican colonists laid down roots among the Old World delicatessens of New York City, I like to imagine that this is the bastard taco they'd cook. A multi-day brine plus a 6-hour low-and-slow roast means this dish takes advance planning. But the longer you let the pastrami cure — three days is the minimum, but a week is ideal — the better chance you have at yielding insanely tender, well-seasoned meat permeated with the flavors of brown sugar and honey. The extra time pays off in shreds of coriander-scented pastrami, cut with tart pickled cabbage and mustard seeds.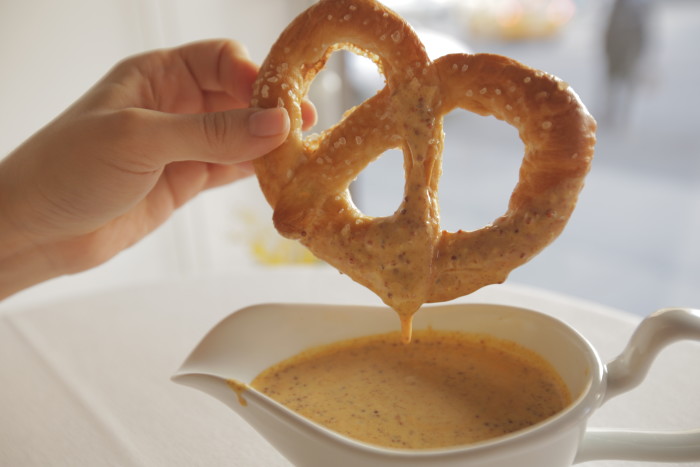 Good mustard makes me happy. I usually have at least a few on hand at home — whole grain, Dijon, spicy brown and Coleman's are staples, but I usually have some other random ones, too. When it comes to pretzels and hot dogs, just some mustard by itself is pretty damn good. But sometimes you wanna branch out a bit, and there's nothing wrong with deciding you want more than just mustard. If you're having a party and you just put out a bowl of mustard, some people might think that was weird. But if you put out a big bowl of homemade mustard dipping sauce? Well, fewer eyebrows are raised (those eyebrows are pretty snooty in the first place, by the way, don't judge mustard…).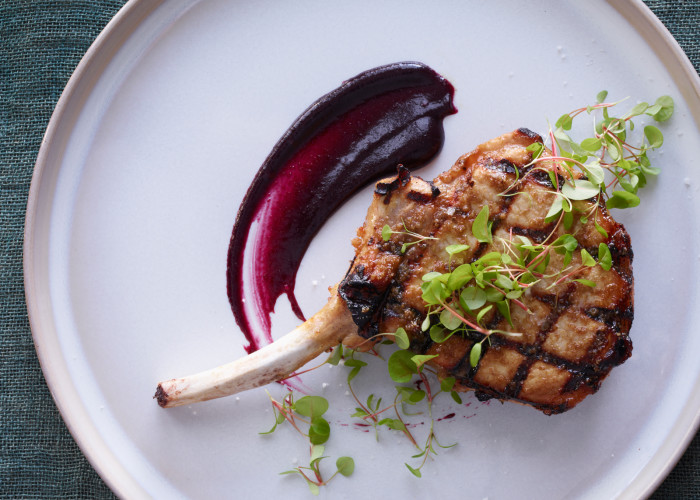 Cherries and mustard may sound like an unusual pairing, but they taste great together. Sweet, tart and hot, this sauce goes well with chicken and veal as well as pork.