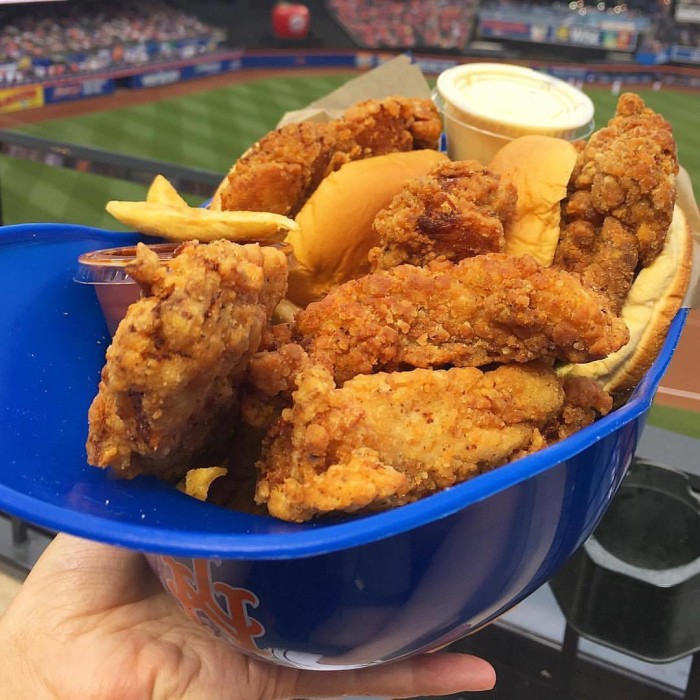 Ritual, a social ordering app that allows users to order food ahead of time and pay digitally, and Apple Pay have launched the first digital food festival today across America.
More than 1,000 restaurants in San Francisco, New York, Los Angeles, Washington D.C., Boston and even Toronto are participating for two weeks, offering exclusive dishes and savings up to 50% off. Ritual and Apple Pay users will get to dine on special offers including free tater tots with a burger purchase at Boston's Tasty Burger, half-off Tokyo-style ramen at The Ramen Bar in San Francisco and half-priced Fuku Fingers in New York.
Check out the list below for some of the participating restaurants and their offers.
New York
Fuku: Fuku Fingers, half-off
Chopt: Mexican Caesar Salad, half-off
FIKA: Latte, half-off
Choza Taqueria: Pollo Salad, half-off
San Francisco
Proper Food: $3 off all bowls and salads
Illy Cafe: Small Americano, $1
Coast Poke Counter, Spicy Tuna Poke Bowl, $6.95
Una Mas Mexican Grill: Una Mas Burrito, $4.94
La Capra: Quinoa Salad, $5.25
Native Co: Smashed Avocado Toast, $4.99
Washington, D.C.
Chopt:Mexican Caesar Salad, half-off
The Protein Bar: Spicy Korean Bowl, half-off
Devon & Blakely: Buffalo Chicken Wrap, $4.99
Roti: Chicken Roti Rice Plate, $5.99
Beefsteak: Oh My Squash, $4.99
Buredo: Sofie, $6.99
Boston
Noon: Half-off any entre
Bon Me: Sandwich, half-off
Boloco: Original Mexican Burrito or Bowl, $4.25
DavidsTea: Free tea
Boston Common Coffee Co: House blend coffee $1
Pavement Coffee: Half-off any coffee drink