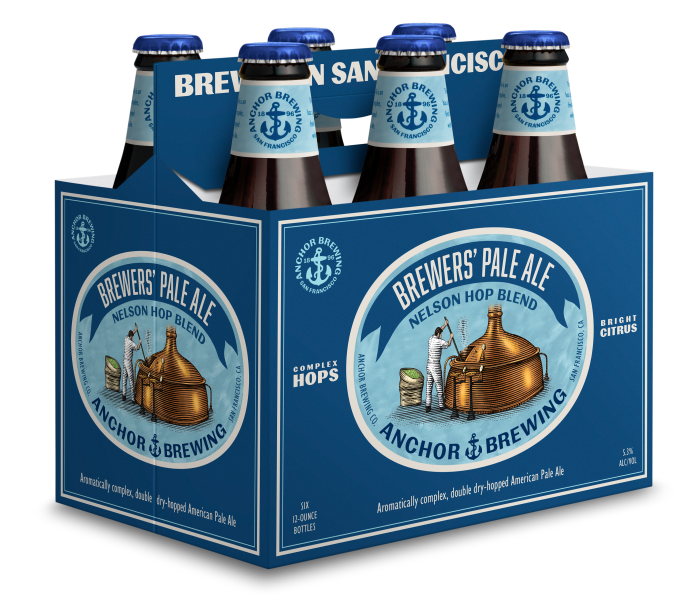 Known as America's oldest craft beer, Anchor Brewing hasn't stopped producing interesting and delicious beers since its renaissance in the late 1960s.
The company announced yesterday that it has released the Brewers' Pale Ale nationwide. The crisp, refreshing, slightly citrus-y ale clocks in at a drinkable 5.3% ABV. It's double dry-hopped and showcases the Nelson Sauvin hop from New Zealand, which loans the beer its grapefruit notes and other Sauvignon Blanc characteristics.
"The concept with this beer came out of sitting down with the brewers, the folks who actually make the beer, and saying, 'What kind of beer do you guys wants to make?'" says Anchor's brewmaster, Scott Ungermann. "There was a strong consensus to make a kick-ass pale ale."
Ungermann also says that Anchor is in the final stages of brewing the company's latest IPA: The San Franpsycho. In partnership with a San Francisco-based clothing company of the same name, the IPA pays homage to SF neighborhood, Outer Sunset. Its label will borrow imagery from a t-shirt also called "Outer Sunset." Ungermann says San Franpsycho IPA will be very fruit-forward, calling it a "juicy IPA."
"With this one, we're actually going to add a little bit of peach and apricot purée in secondary fermentation along with the hops," he says. "Truly, juicy is the idea here."
San Franpsycho IPA, which hits store shelves in mid-April for a limited time only, is brewed with a strain of yeast that Anchor has never used before. It will be unfiltered, something Ungermann says is new for the company.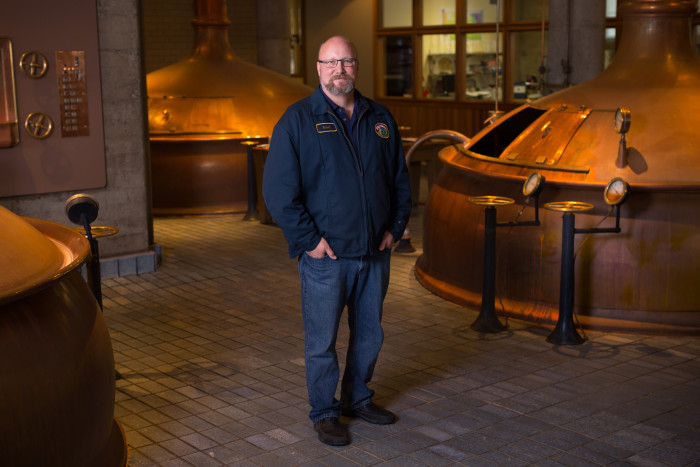 "We're using a different yeast strain for the first time called saccharomyces trois," he says. "It's a Belgian yeast strain, but it's not that classic clove-y Belgian. It has some banana in the aromatics. It's gonna be a big bowl of fruit of an IPA."
These releases come months after the company was bought by Sapporo in August 2017. Since the acquisition, Ungermann, says not much as changed, though he knows what to expect from his experiences while working at Anheuser-Busch for 18 years.
"I've been bought before," he says. "I was at AB when we were bought by InBev. It's interesting how the changes come about because it's not like sweeping changes rolling through. It's a metered [process]. It's very important to me that the way we make beer doesn't change. The pinnacle of what we do — making Anchor Steam the same way — that's what we're about."
Anchor has long been revered as an influential maker in the industry. Despite it losing its craft brewing cred (at least as defined by the Brewers Association) a large parent company can mean flexibility given to brewers in the future. These recent releases, though planned before the acquisition, show that Anchor isn't changing its focus or style any time soon.