It's an exciting time for me to be helming the kitchen at Maude. While Maude's origin concept of creating a monthly menu featuring a seasonal hero ingredient was a true test of innovation, our new concept — menus inspired by the world's  greatest wine regions — has opened the floodgates of my creativity. It presents new challenges, plus greater collaboration with our stellar wine team, and of course, travel. For our first menu of 2018 we developed dishes that tied to experiences we had during our research trip to Rioja, Spain, a place we were all completely taken with. Here are a few of my favorite moments. -Justin Hilbert, Executive Chef of Maude, Beverly Hills, CA
Listen to chef Curtis Stone's detail the team's trip to Rioja in this episode of Food Republic Today.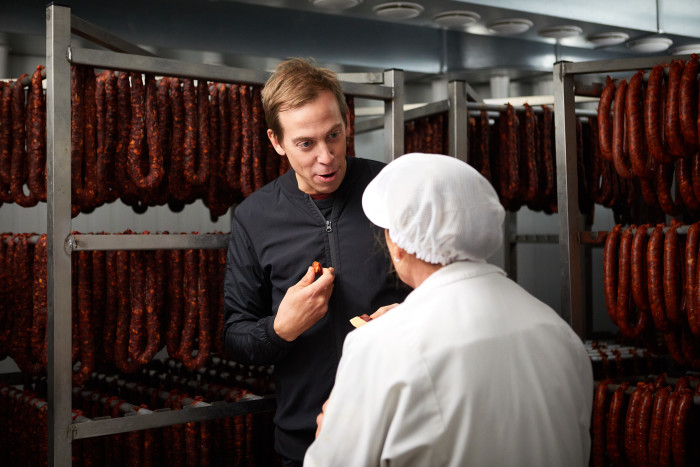 Chorizo making at Embutidos Pison
This woman works by herself all day pumping out chorizo in a very cold room. She showed me how to operate the sausage-making machine by whacking it with my knee. I purposefully hit it extra-hard, causing the chorizo to fly across the room, just to make her laugh.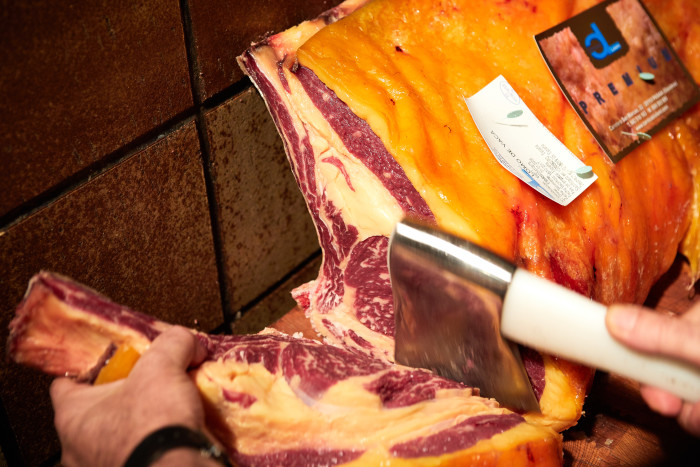 Chulaton at Alameda
The chulaton from a Galician dairy cow at Restaurante Alameda is the best beef I've ever eaten in my life. I mean, just look at it.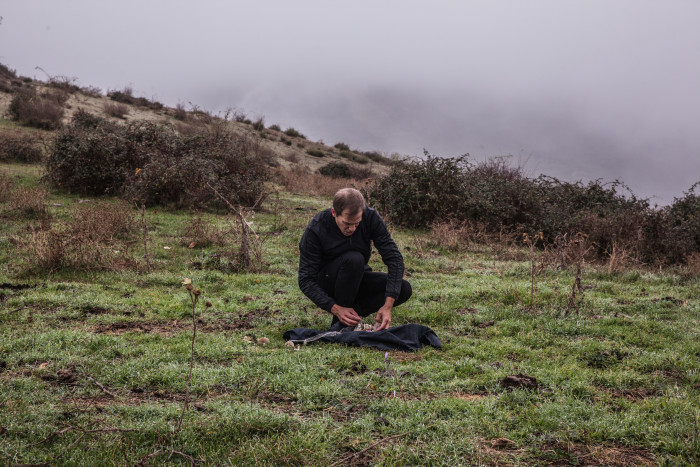 Foraging Mushrooms at Echaurren
We visited two-starred Michelin chef Francis Paniego at his restaurant, Echaurren. The day was cold and misty. I separated from the group and went down the mountain collecting more mushrooms and wild herbs than I could carry. I mean, I couldn't stop finding them.  Here I am fashioning a basket out of my jacket to gather as many as I possibly could. The mushroom dish that appears on the menu is similar to what I created for Francis when we returned to the restaurant.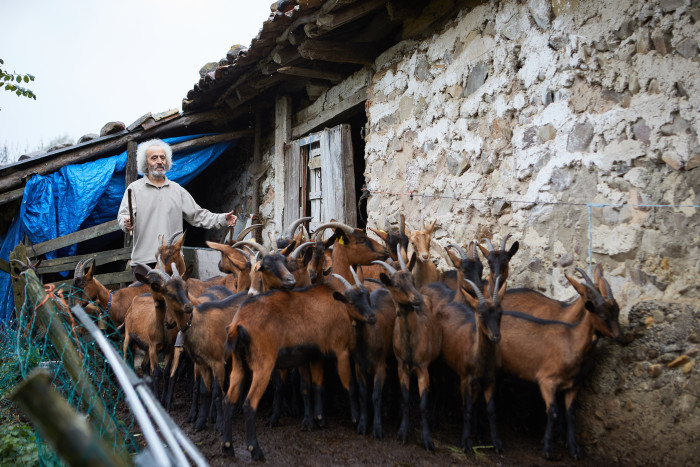 Goat Herding at Tondaluna
The husband-and-wife team at Tondaluna were the sweetest. As we approached their home in the middle of nowhere, cows crossed our path on the drizzling mountainside. There, we milked goats, made cheese and were invited into their home for an amazing tasting.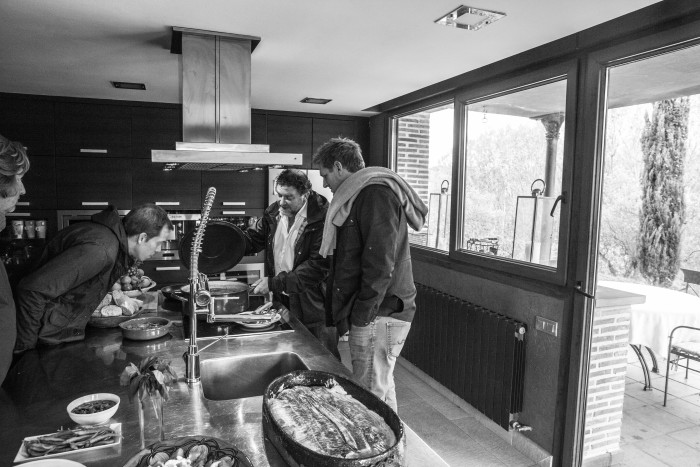 In the Kitchen with Juan Carlos Sancha
We visited winemaker Juan Carlos Sancha after mushroom foraging. It was a long day and I was starving. Here, Juan Carlos shows us the beans he had simmering to feed us. The pork and beans on the menu are inspired by this rustic staple. I've made a gelée of Serrano ham consommé that drapes over the beans and takes me right back to this moment.