José Andrés Named JBF's Humanitarian Of The Year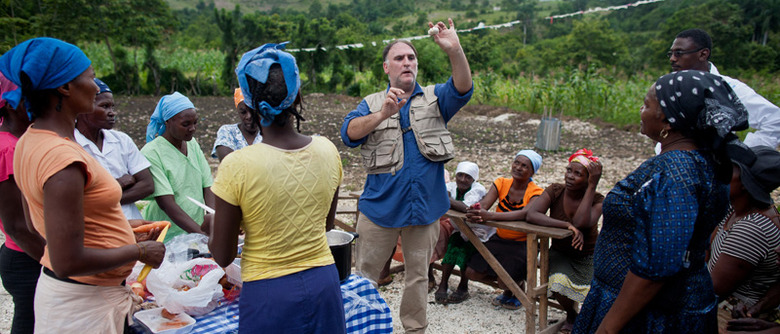 The James Beard Foundation has named Washington D.C. chef José Andrés as their Humanitarian of the Year. The prolific, award-winning chef has long been known for his countless contributions to the food and restaurant world, from the preservation and celebration of underrepresented culinary regions in fine dining to the training and employment of thousands of D.C.-area youth, as well as significant outreach abroad.
The 2018 James Beard Awards, held May 7th in Chicago, also announced the theme of this year's festivities: RISE. According to the Foundation, this theme "celebrates the community of chefs and industry leaders who rise to the occasion — whether to feed those in need, to stand up for what they believe in, to support their local communities, or to express their personal stories through their cooking."
Andrés dedicated more than his fair share of attention and resources to the disasters that dominated headlines in the past year. The chef's not-for-profit relief organization, World Central Kitchen, focuses on improving health, education, jobs, and social enterprise around the world. World Central Kitchen served more than 3.3 million meals in Puerto Rico following the devastation of Hurricane Maria in September of 2017. Andrés also worked alongside Chefs For California to provide aid to the dining and winemaking establishments damaged or destroyed in this year's wildfires.
"The Foundation is thrilled to name José Andrés as the 2018 Humanitarian of the Year," says Mitchell Davis, executive vice president of the James Beard Foundation. "José's work in Puerto Rico and Haiti shows how chefs can use their expertise and unique skills to enact profound change on a global scale. He has demonstrated how, at the most difficult times, hot-cooked meals provide more than nutrition, they provide dignity. And we couldn't imagine a more fitting honoree this year as we celebrate how chefs and our industry Rise."