Muay Thai fighter Watt Sriboonruang has been following a plant-based diet since she began training more than five years ago. According to her, the two simply go hand-in-hand. She started her raw vegan dessert company, Rawsome Treats in 2013, not long after she became interested in Muay Thai, finding that vegan food and sweets promoted the kind of health-focused lifestyle she was battling for. A brick-and-mortar operation on Orchard Street in New York's Lower East Side is currently in the works, expected to open in the next month.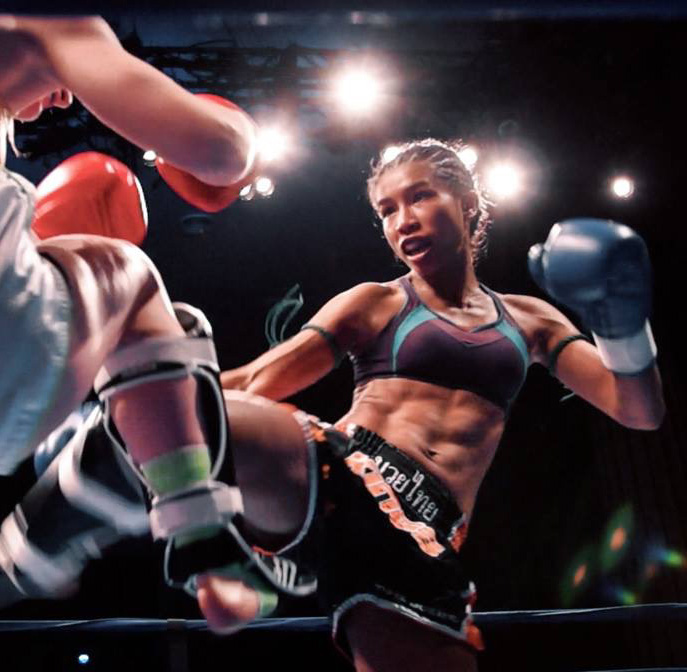 Sriboonruang's desserts are colorful and packed with nutrition, with no refined sugar and plenty of raw, vegan, gluten- and soy-free options. How many is plenty? A dozen, right? Wrong, Sriboonruang's had plenty of time in the last five years to develop more than 30 different treats, along with seasonal and rotating specials, and they're all for sale. A quick glance at her colorful, craving-inducing Instagram should confirm that for all:
An ass-kicking vegan pastry chef with 30 kinds of extremely photogenic pie, cake, bars, cookies, fruit leather and frozen treats on offer at any given moment? Count us in! We'll just keep hovering around the storefront, waiting for the ribbon-cutting.