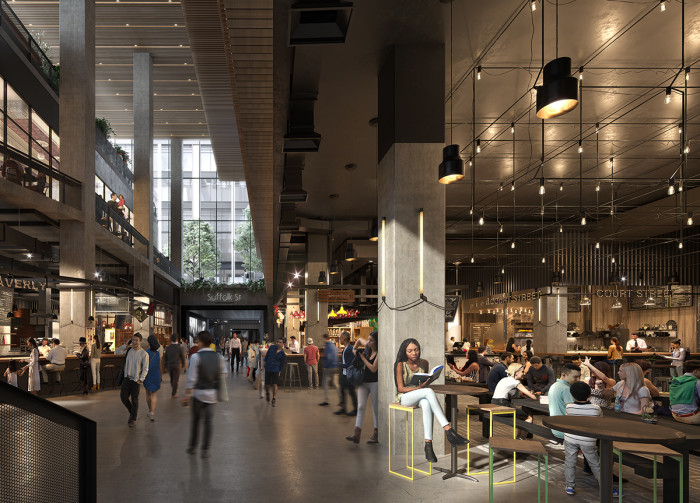 New York's food scene has no signs of stopping.
It was announced yesterday that tech-giant Google is buying its New York neighbor, Chelsea Market for $2.4 billion. While no plans have been drawn up, The New York Times reports that this addition to Google's real estate makes New York's presence similar to that of the company's HQ in Silicon Valley.
Meanwhile, the Lower East Side is slated to welcome the Market Line this summer. What's promised to be the city's largest marketplace will be a delicious celebration of the LES' immigrant history. Located along Broome Street, the Market Line is part of the Essex Crossing project and will be a venue for food, music, art and fashion stores. The first line of vendors includes Veselka, Nom Wah, Cafe Grumpy, Ends Meat, Essex Peal, Kuro-Obi by Ippudo New York, Tortilleria Nixtamal, Pilot Kombucha and Schaller & Weber.
Later in the fall, beloved 120-year-old Brooklyn Middle Eastern grocer, Sahadi's, is expanding for the first time. The James Beard-award winning store specializes in spices, sweets, nuts, cheese and hummus, and will plant its flag in Industry City. The complex is already home to a number of food businesses. According to Grub Street, the second store will also house a full-service bar, prepared food area, dine-in area an events space and a saj, which is used to cook flatbread. Expect brunch, cuisine-bending dishes and a wider variety of products.