Did you know that we have a ton of awesome Middle Eastern recipes that need a new home in your kitchen? And we've got even more for our hummus and pita enthusiast friends: handy explainers, crucial techniques and in-depth guides about our favorite Middle Eastern treats. Take a deep dive into our colorful Middle Eastern food section for dishes from award-winning chefs and cookbook writers, and freshen up your repertoire from the Subcontinent. Here are a few of our recent favorites:
Wandering around the Spice Souk in Dubai's Deira neighborhood, I came across a shop selling baharat, an eye-catching display of ground spices also known as kebsa. Like India's ubiquitous garam masala (translated as "hot spice," although traditionally there's no chili powder included), baharat's name doesn't indicate what might be in the mix — it's simply Arabic for "spices."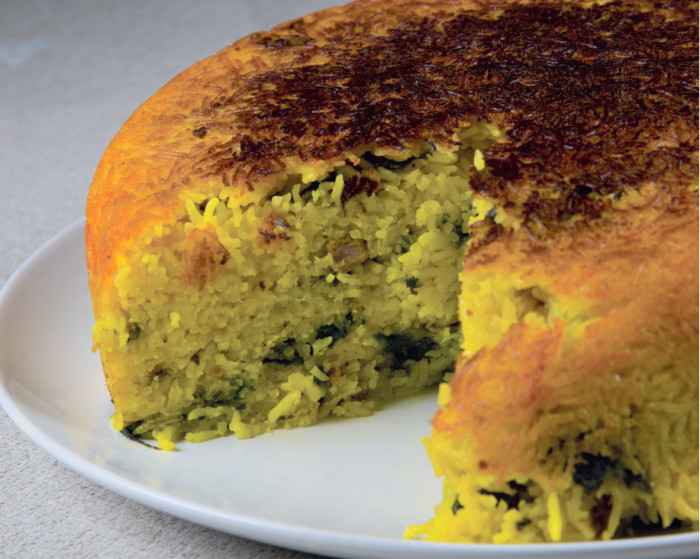 Tahchin means literally 'arranged at the bottom,' referring to the layering of meat and rice to form a thick tahdig (crust) at the bottom of the pan. It is a very popular rice dish which can be made with either lamb or chicken. Some versions contain spinach or aubergine. A good, thick tahdig is the distinctive feature of this rice; to obtain that, traditionally the rice is mixed with egg in addition to yogurt.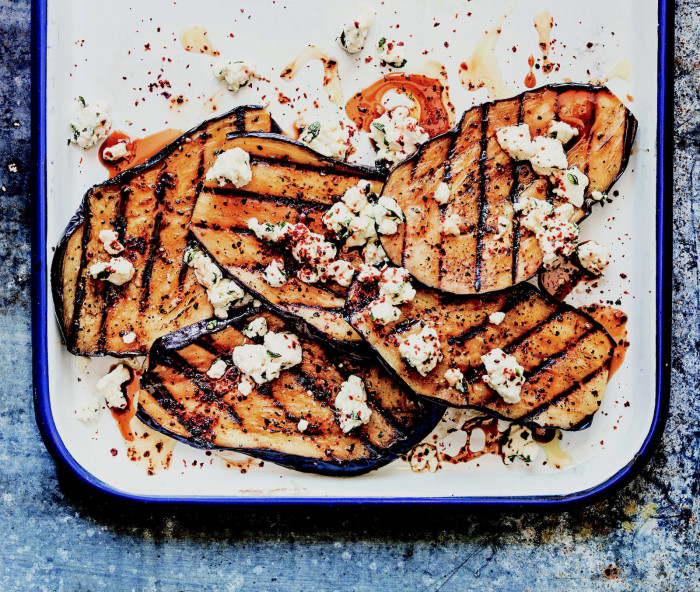 Eggplant is big in Middle Eastern cuisines, so here we combine it with several of our favorite flavors from that part of the world. If you've never used them, Maras peppers and pomegranate molasses are both well worth searching out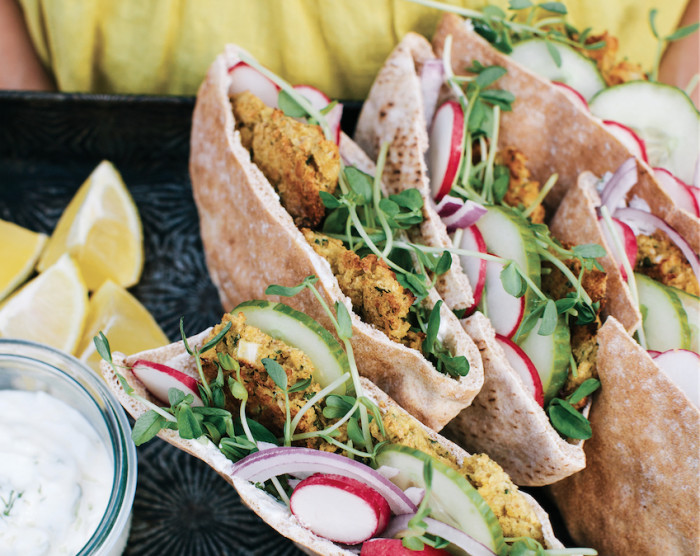 Depending on your family's likes, you can serve the falafel balls packed in pita pockets with yogurt sauce and fresh vegetables, on top of a large green salad, or on a platter next to other nibbles, such as olives, cucumbers, tomatoes, and tzatziki and hummus dips. In my opinion, there is no wrong way to eat a warm, homemade falafel ball (especially if you are doing so outside on the warm grass).