Chef Chintan Pandya is changing perceptions of Indian food one palate at a time. He's a graduate of The Oberoi Centre of Learning and Development, where there's an intensive Delhi-based culinary school he'll gladly convince you is superior to anything on offer in the United States.
After cooking in restaurants in India, Singapore, and Cleveland, Ohio, Pandya came to New York City to work at Michelin-starred Indian restaurant Junoon. He currently helms the kitchen at the upscale and modern Rahi, which earned a spot on former New York Times critic Mimi Sheraton's top 10 restaurants of 2017. With standout dishes like Kashmiri lamb ribs and banana leaf chicken, humble street food–inspired bites like chili cheese toast and a popular lunchtime tiffin service, it's no surprise that Rahi has captivated diners from the get-go.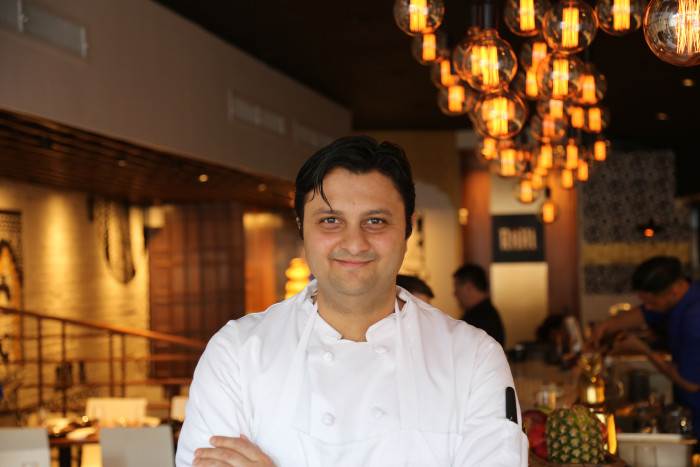 Thinking about culinary school? You might want to look eastward. We sat down with him to discuss his culinary education and how it influences the way he cooks for Americans.
What's the best part of the Oberoi's culinary program?
Over all it's just a top-notch school for cooking, housekeeping and guest services. It's a two-year program and only about 40 people are admitted. After passing your final tests, they place you in a hotel. You also don't pay to go to school — they pay you to study with them. They give you accommodations and a monthly stipend of ₹10,000 (about $160). Everything is taken care of.
Do they accept foreign students?
Yes, it's an international program because the Oberoi is an international chain. When I was there, from 2001-2003, my classmates were mostly Indian. We also had students from Indonesia, Mauritius and Dubai.
How would you compare the Oberoi Centre of Learning and Development to a renowned American cooking school like the Culinary Institute of America?
CIA is one of the most prestigious cooking schools in the country, but seeing the curriculum, I feel the spectrum of education is much wider in India versus what you get here. During the Oberoi program, you learn a foreign language while you do everything else. I learned French, but you can also become fluent in German, Spanish, Italian, Arabic and Japanese as well.
Is it just Indian food you're learning or other cuisines as well?
Besides many regions of Indian food you'd never learn outside of an India-based cooking school, Oberoi students learn a huge variety of international cuisines — Italian, French, Spanish, even Mexican. If you talk to me about cooking any ethnic cuisine, I'll be able to keep up with you. You're also supposed to learn a lot of extra material on your own, and take on long-term independent study projects. I focused my project on Parsi cuisine. You can't do the same project as your own background, so I couldn't cover Gujarati cuisine.
How many eggs did you cook?*
(laughs)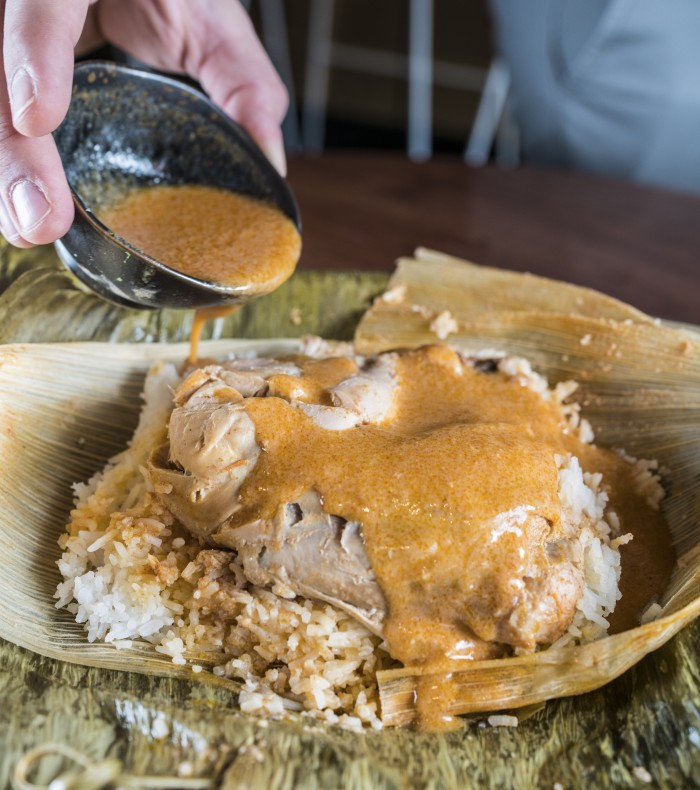 What are some of the other regional Indian cuisines you can study in-depth? 
Any region you like, it's phenomenal because the Oberoi is a big hotel chain with a lot of outlets and very skilled regional chefs. For instance, we did an intensive culinary tour of Jaipur and spoke to chefs in restaurants there to see first-hand what they were doing in their kitchens. Everyone discusses flavors together, and you all come away with a better understanding. We also took lessons with a chef who specialized in Lucknowi-style Awadhi food, which is very specific and otherwise hard to learn properly.
Are there any particularly famous graduates?
Yes — I'd say most of the famous Indian chefs in London are graduates. Atul Kochhar and Vivek Singh are among the first crop of chefs who moved to the UK from India. Vivek Singh's restaurant, The Cinnamon Club, is one of the more financially successful Indian restaurants in the city.
What's your favorite street food in a country famous for street food?
Pav bhaji, but I think favorite street food depends on which part of the country you come from. I'm from Mumbai, where we eat a lot of pav bhaji, so I put keema pav [spiced minced meat sliders] on the menu. I'm trying to do it in a way that's new, which I do with all our food.
What's different about it?
It's totally different — you might not even recognize it. It's not deconstructed exactly, we make it in layers. There's an outer layer of bread, then the mince, eggs, chili oil, pickled onions and repeat. It's like a custard or a pudding when you see it in front of you. If diners get confused, I say "close your eyes and take a bite."
New York is having a modern Indian fine dining renaissance. Why do you think that style of restaurant hasn't really taken off elsewhere? 
Sometimes the way writers and reviewers describe Indian food makes me think they don't know about the cuisine in any detail. They expect it has to be spicy, heavy and especially if you have it for lunch then you can't have it for dinner. That's people's perception, but it's just not like that. No Indian eats one meal a day, we eat three or four. Try Indian food from different regions and see it's not all alike.
*Editor's note: I truly encourage egg fans to learn a few homestyle Parsi recipes. There's a long-running joke about matrimonial ads in Mumbai newspapers calling for Parsi brides who know no fewer than 20 edda (egg) preparations by heart. Once you make akoori, you may never go back to a traditional scramble.