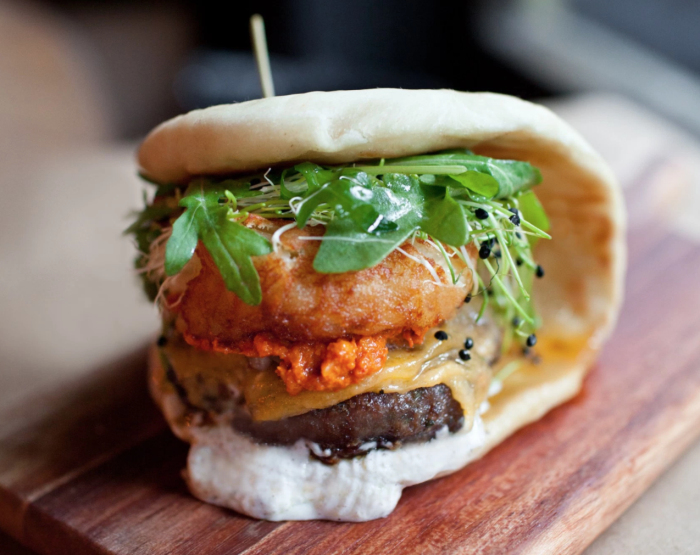 Los Angeles is hot hot hot, both in temperature, attractiveness and food scene. Add phenomenal hiking, buzzing concert venues, outstanding hotel and accommodation options — we're looking at you, Airbnb — and recreational pot (there, we said it) and you're set for the kind of good time that keeps you coming back again and again. In the kind of unobstructed sunlight that makes for superb Instagrams, no less. Here are 11 delicious reasons to book a culinary trip to LA now.
Whether you're a visitor or a local, downtown LA has transformed from taco carts and ramen joints into a progressive food scene worth sinking your fork into. Check out this list of great downtown LA restaurants to try next time you're scoping out where to eat in the neighborhood.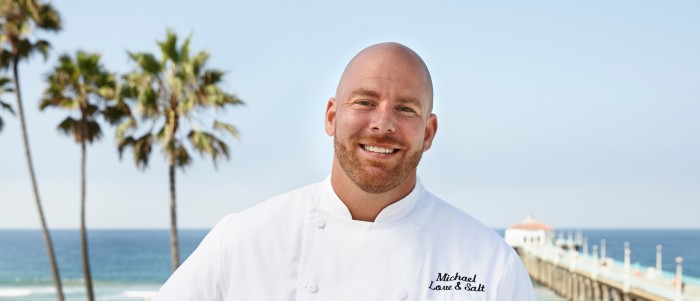 New York native Michael Fiorelli swings back to the East Coast from Los Angeles to talk about his Italian restaurant, Love & Salt, Long Island and more. His passion for grains leads to a discussion about pasta making. We also ask him about his controversial whole roasted pig's head dish.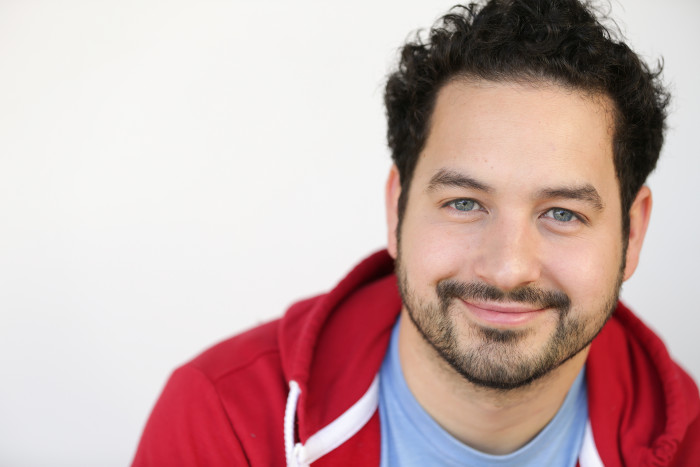 It's a few days before the presidential election, and comedian Ahmed Bharoocha and I are sitting in downtown Los Angeles hot spot Badmaash awaiting our lunch order. I'd felt a twinge of liberal guilt when suggesting an Indian restaurant to a man with Pakistani roots, but it turns out that it's a go-to neighborhood spot for Bharoocha. Over the next hour and a half, we discussed food, comedy, family and of course politics and identity — though we didn't know what was about to happen in our country. The joke, you could say, was on us.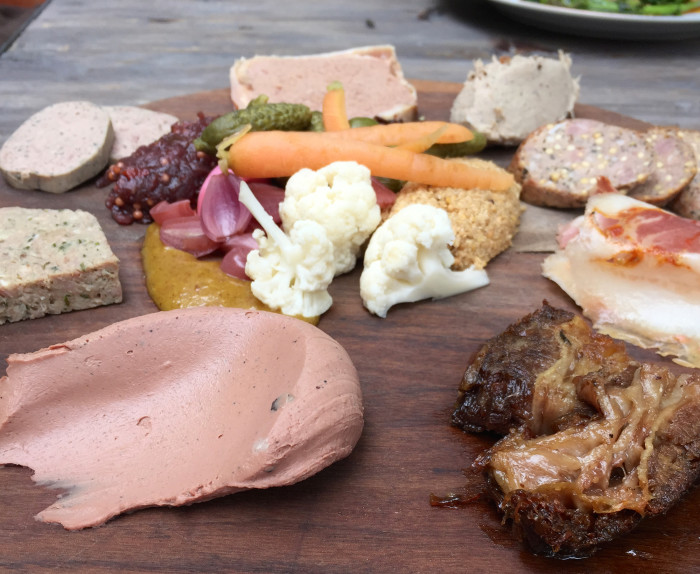 So you're in Los Angeles and craving charcuterie, eh? Well, you lucked out this time. In a health-conscious, Mexican and Korean cuisine-driven city that's not exactly known for restaurants specializing in the age-old European practice of preserving fatty meats and livers, chef Kris Morningstar is proudly sourcing pig blood. Foie gras, too — the ban's over! A Knife Fight judge and longtime veteran of L.A.'s fine dining scene, Morningstar is chef-owner of Terrine, a California brasserie churning out some of the finest pâtés, rillettes, head cheese and obscure (but delectable) preparations you've never heard of. If you go and don't order the charcuterie board — which rotates nightly and all components of which are made in-house — you are made of stone.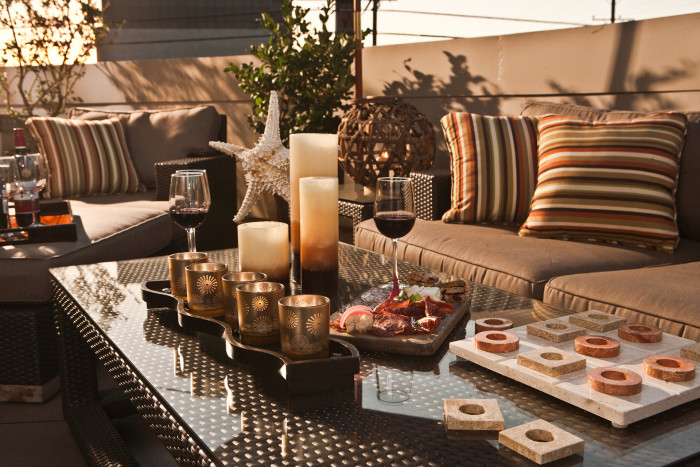 The Orlando Hotel succeeds in the "location, location, location" department (more on that below; see "The Neighborhood"), but does this under-the-radar boutique option have more to offer than its perch on the corner of W. 3rd and N. Orlando? There are spacious, well appointed rooms, a cozy lounge off the modest lobby, a small pool for lounging and a gastropub for dining and drinking. There is not a neon-lit hotel bar with thumping music or a rooftop speakeasy — in other words, the Orlando doesn't traffic in curated hipness.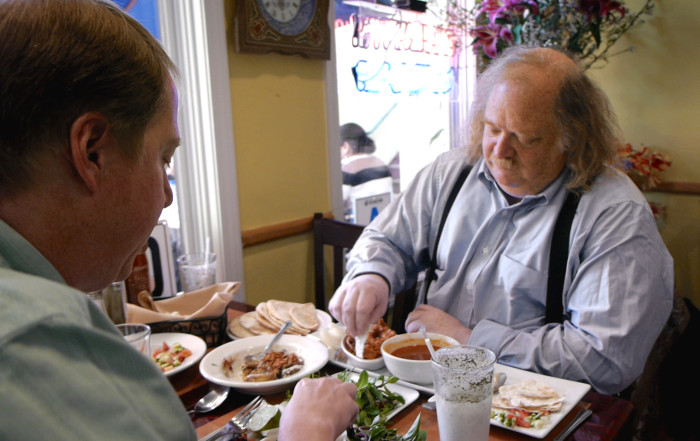 As someone who moved to Los Angeles for college having never been to the city in my life, getting into a car — well, learning how to drive a car, and then driving for an indeterminate amount of time — to find a great place to eat was as foreign to me as the word pupusa. And as I got to know pupusas, mariscos, pho, injera, larb, fesenjan, soon dubu and other L.A. food terms I no longer find exotic (only comforting and delicious), I came to know the writing of acclaimed, Pulitzer Prize–winning food critic Jonathan Gold. From LA Weekly and Gourmet to the Los Angeles Times, if he was writing about or critiquing it, I was reading it, eating it and slowly but surely realizing my repetitive internal monologue of "Man, I would love to be a food writer" was more than an anxiety-driven pre-graduation proclivity.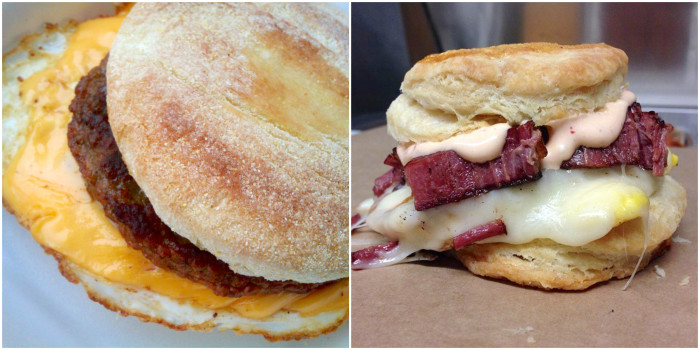 Let's start with a disclaimer: There is absolutely, positively nothing wrong with a standard deli breakfast sandwich of bacon, sausage or ham, a griddled egg and slice of American cheese on a white sandwich roll, English muffin or bagel. New York City has a lot of delis — big, small, clean, grimy, fancy, weird sign, sometimes with a resident cat. Any of these places churn out this delicious, uncomplicated morning sustenance by the dozen. Then L.A. comes in with insanely photogenic loaded breakfast sandwiches that seriously undermine both our deli and brunch cultures. We New Yorkers kind of thought we had that game down. Why mess with perfection, right?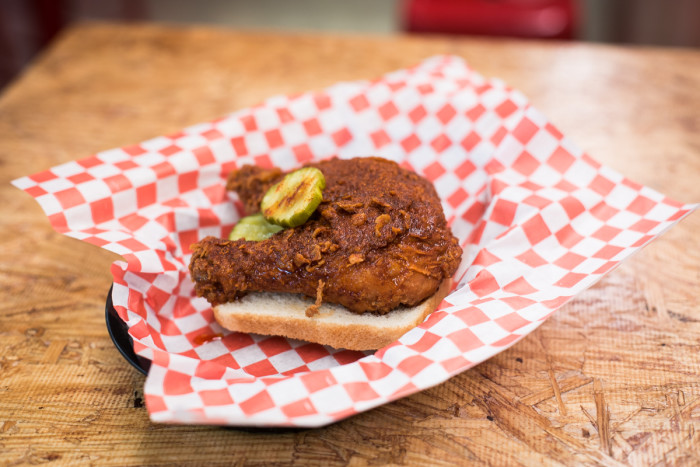 Upon first glance, the chicken seemed pretty harmless. Chef Johnny Ray Zone of Chinatown's Nashville-style hot-chicken shop Howlin' Ray's told me it was medium heat, but medium heat to him turned out to be extremely hot for me. Standing in the backyard of his Los Angeles home while his two puppies ran around, I picked up the chicken and took a bite. I anticipated it instantly burning my tongue off, but it didn't. I tasted crunchy sweetness and thought, "Okay, not too bad, I can handle hot chicken." But any hot-chicken aficionado knows the first bite is a trickster. By the time I finished it, my nose was running, I was pouring sweat and my mouth was burning. And I wanted more.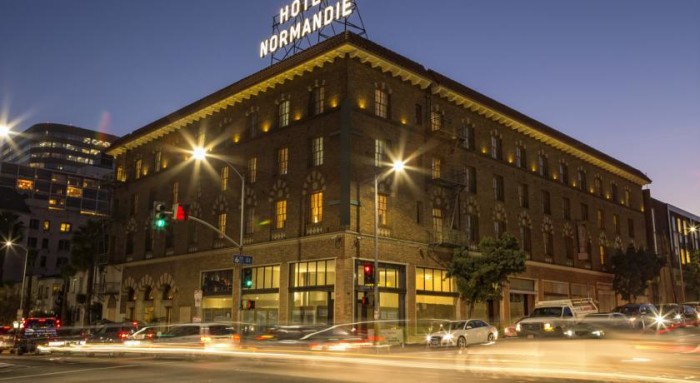 It wasn't long ago that sprawling Koreatown in Los Angeles was a neighborhood known mostly for all-you-can-eat grilled meats, late-night soju slam sessions and 24/7 spas to detox yourself afterward. And going further back, as the epicenter of the 1992 riots and long a neighborhood plagued by simmering race relations, it was a hood you wouldn't want to walk alone in at night. That is, Koreatown was not where you were going to park your suitcase for a week of fun and sun.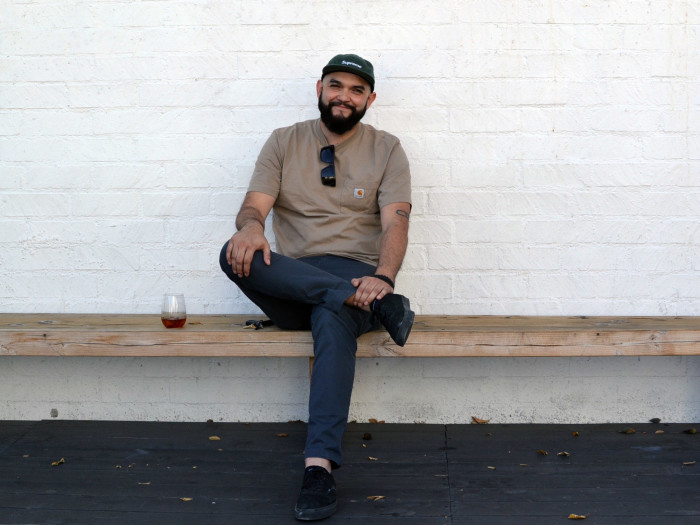 Koreatown has become one of L.A.'s most exciting eating neighborhoods, with regional cooking and specialty restaurants devoted to ingredients like duck,soondae and small intestines. However, K-town hasn't been able to land many cutting-edge non-Korean concepts. Enter chef Jonathan Whitener, who served as Jon Shook and Vinny Dotolo's chef de cuisine for three years at Animal and has embarked on a unique culinary path.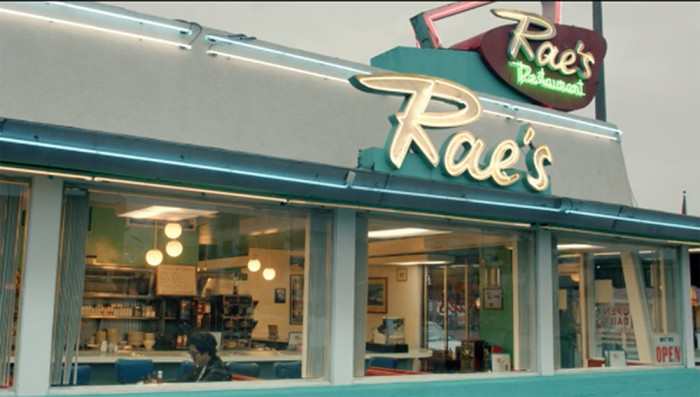 It might sound like a joke: A chef, a bodybuilder, a mariachi band and a Buddhist monk walk into a breakfast joint…. But the only punchline in director James Casey's new short film for The Nowness is that breakfast is different things to different people. Shot in L.A. at locations like Rae's in Santa Monica, the film features Kris Yenbamroong of Night + Market and Jessica Koslow of Sqirl discussing their personal preferences on how to start the day — one involves an ungodly amount of ranch dressing. There are also interwoven vignettes featuring people who have different requirements for their post-wake-up nourishment. Casey, who has directed other short films for The Nowness and who publishes the occasional food magazine Swallow, doesn't pass judgment on his subjects, even when tilapia is involved.