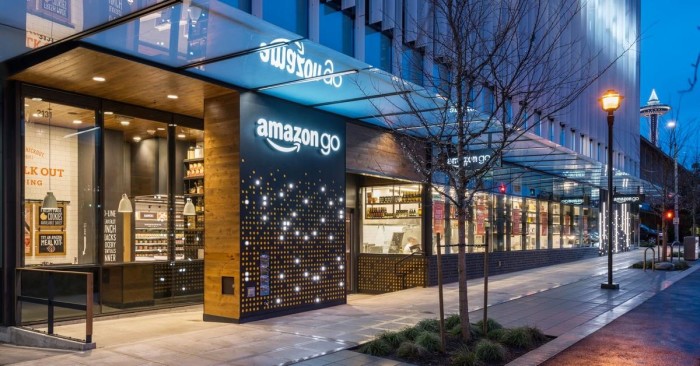 Amazon's latest venture into convenience and groceries has stirred up a lot of hubbub. The Amazon Go store promises an app-controlled, grab-and-go experience with no lines, no cashiers and no checkout counters. Despite these utopian claims, the store's opening day saw enormous lines and even accidental theft. While the idea sounds like a breezy, anti-social-dream-come-true concept on paper, does Amazon factor in low-income folks who rely on food stamps?
According to Slate, Amazon Go will not accept food stamps as of now. However, the website itself does offer a discounted rate for Prime Membership to those in Supplemental Nutrition Assistance Program (food stamps), which could indicate that the store could be more accessible in the future.
Want to hear more about what we think of the Amazon Go stores could mean for Whole Foods? Check out this episode of Food Republic Today.
In other food stamp news, a move to add pet food to the list of items able to be purchased with food stamps is stemming from Mississippi. The Washington Post reports that a petition to have the Department of Agriculture make this amendment has nearly reached its goal of 85,000 signatures.
This change would require action from Congress, which could be complicated to figure out considering different species and breeds have varying dietary needs. The Food Stamp Act of 1964 states that food exclusively includes "any food or food product for human consumption." For the meantime, low-income groups can look to food banks working with Feeding America and PetSmart Charities.