We love it, you love it, the whole world loves pasta carbonara. Rather than whip up a pot of good old-fashioned Roman-style spaghetti alla carbonara, try these three fun spins on the classic. That's right, Japan makes a version of spaghetti carbonara so good you'll forget all about guanciale. Well, maybe not forget-forget. Now beat some eggs and get moving!
What do you get when you marry risotto with carbonara sauce? A decadently rich, silky, and creamy rice dish that's beyond your wildest expectations. "But what's really unique in this version," explains Dante, "is that a poached egg is used as the garnish. You just break the egg and cream the yolk right into the risotto!"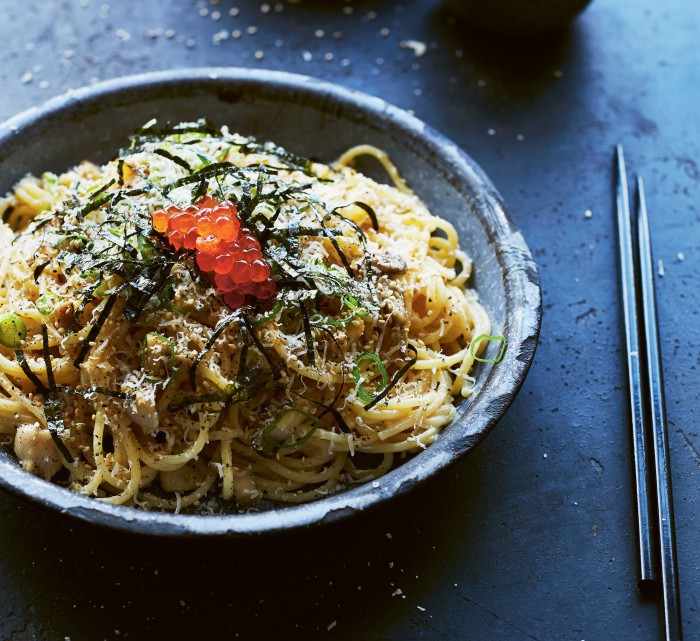 Believe it or not, there is a whole world of Japanese pasta dishes, collectively known as wafu (Japanese-style) pasta. Almost invariably based on spaghetti (which is not so different from ramen, in a way), Japanese pasta often resembles traditional Italian or Italian-American pasta dishes, but with innovative touches based on indigenous Japanese flavors. A classic example is mentaiko pasta, which uses pollock roe cured with chilli to flavor a buttery sauce – the flavor of mentaiko is kind of like a combination of Italian bottarga and chilli, so it makes sense.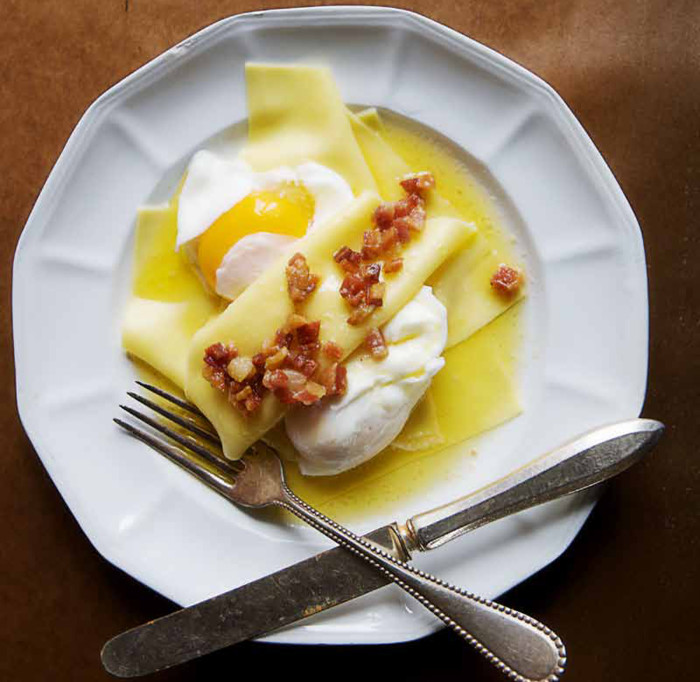 When we are short on time and need only a few small sheets of pasta, we use packaged fresh. Don't think we're slackers not to make our own — the packaged is just right for a quick dish like this one.