The latest trend in YouTube fame is the Tide Pod challenge! Sadly, this is exactly what it sounds like: chowing down on tiny pouches of poisonous cleaning product. Remember kids, just because everyone's doing it doesn't turn the pods in question into something edible.
Let late night talk show host Jimmy Kimmel explain:
We get it — Tide Pods are colorful, convenient for an on-the-go bite and reminiscent of candy (until you eat them of course). So in the spirit of keeping on-trend, here are 12 cute, colorful bite-sized snacks to keep you satisfied until everyone's finishing eating detergent.
It is hard to understand how such humble ingredients create such a spectacular mouthful, delivering so many flavours and textures. I don't know anyone who doesn't gravitate to this dish. I make it often, and you can buy both the papri and the tamarind chutney, so there is little work involved. This is mostly a lunch or teatime snack for us, though we also make it when friends come over.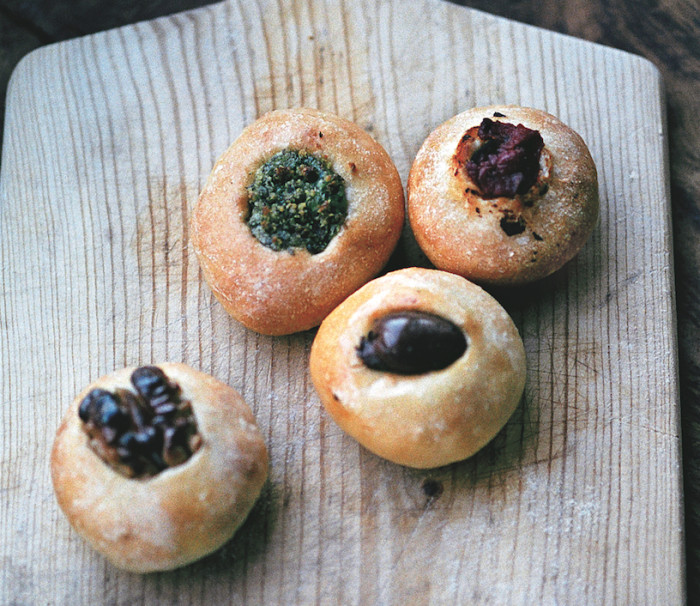 These are tiny pieces of dough, which make unusual little canapés to pass around with drinks. You simply roll out the pieces into little balls — try to do it as tightly as possible — then press your finger, or the end of a wooden spoon handle, into the center to make a well, so that you can put in a filling such as cheese, pesto or even a walnut half or olive. When you leave the balls to rise, the dough will rise up around the filling.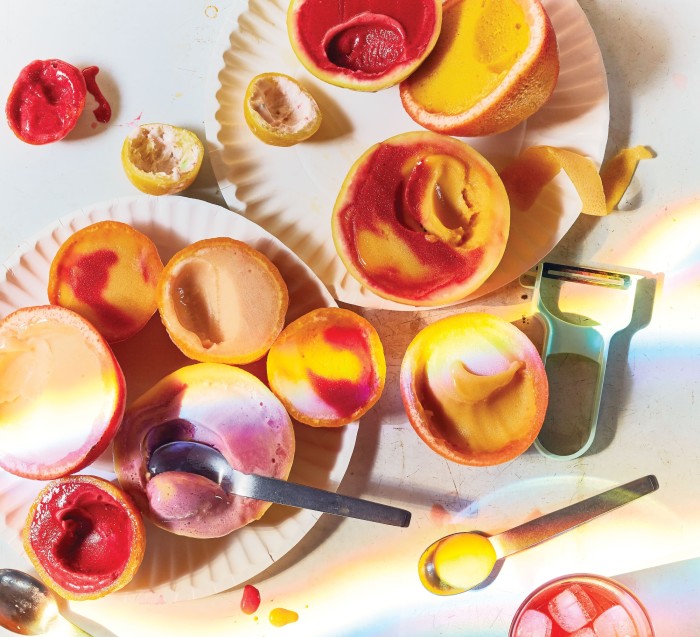 When I was little, I had frequent sleepovers at my grandma's house. She fed me lots of macaroni and cheese (Velveeta, not the powdered kind), Peeps that she microwaved to make soft again (this is a good trick, actually), and orange sherbet served in halved oranges. When she was feeling fancy, she'd stud the top with kumquats from her tree, because this was California. I was so wildly impressed with this dessert that it truly rocked my world when I started to hear from other members of the family that "Grandma wasn't a great cook." Not a great cook? Hello! Have you even had those orange cups?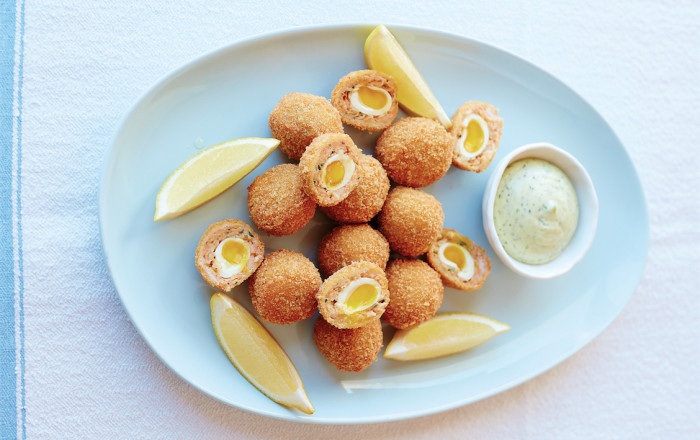 Okay, so these little nibbles are not real Scotch eggs, but they are just as tasty in my opinion, and they work so well with the peppery watercress mayonnaise. If the idea of crab doesn't float your boat, we do a fabulous smoked fish version too—just replace the crab with smoked haddock and proceed in the same way.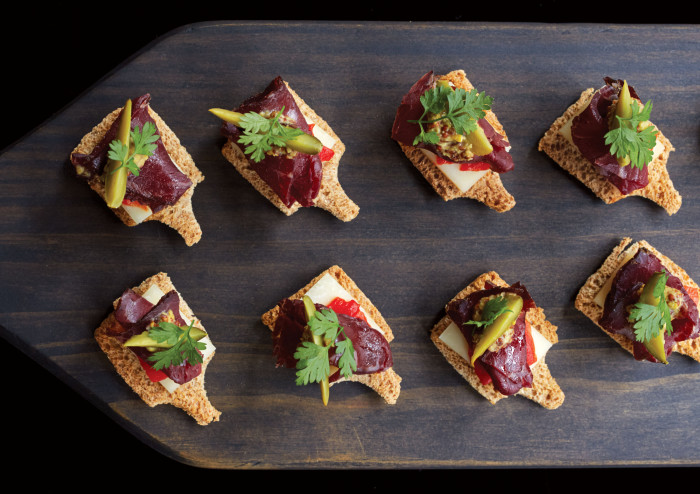 Charcuterie has become very popular — it seems that everyone loves a good selection of preserved meats. We often do a large charcuterie station at events, but this is another example of taking one of our favorite foods and making it mini.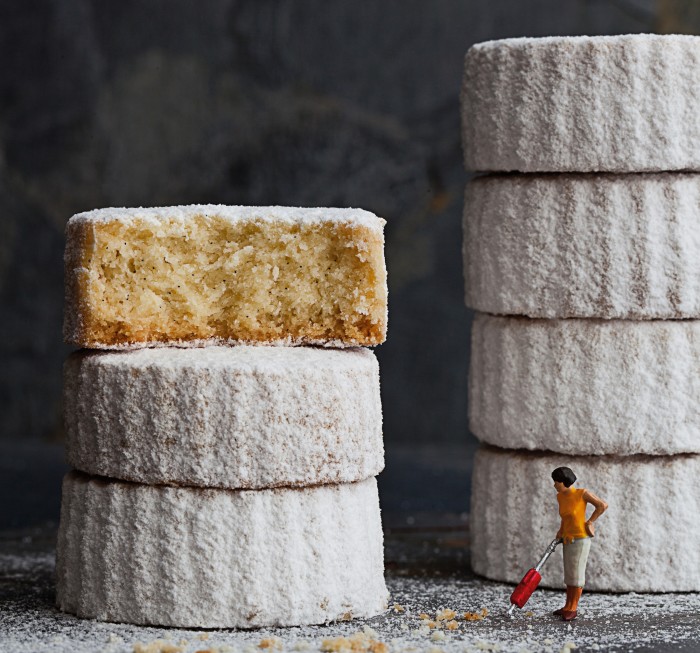 This is my version of the beloved Turkish cookie, un kurabiyesi (literally, "flour cookie"). A dough that barely comes together is the key to its tender texture. The classic version is made by rolling the dough into a log, embossing the top with the tines of a fork, then cutting it into diamond shapes before baking. I prefer to cut fairly thick rounds so that they don't dry out before turning a nice golden color at the edges.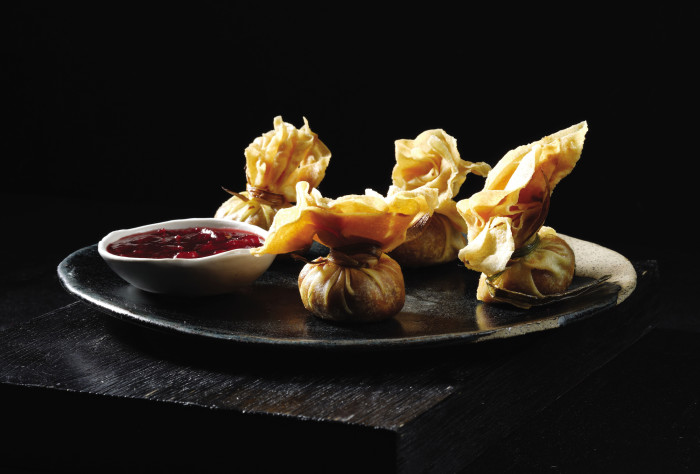 We use square spring roll pastry sheets instead of a heavy dough because it makes the samosas lighter and crispier. Also, it's a lot easier to use. These are wheat-flour- based and made without eggs, so they are vegan. Do not confuse them with egg roll wrappers, which are thicker than spring roll sheets and made with eggs, or with rice paper, which is used for Vietnamese spring rolls.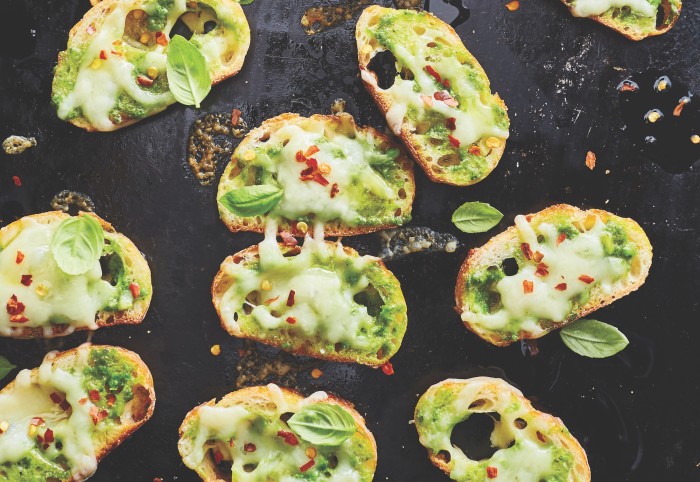 These crunchy, gooey crisp breads are perfect for floating atop a bowl of soup, serving in place of croutons on a salad, or topping with crab salad for a tasty crostini.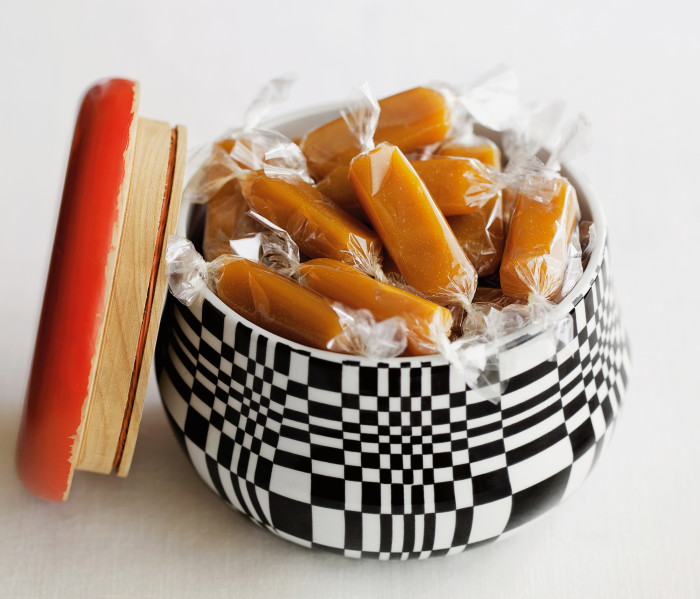 The irresistible aroma of cider warming on the stove top tells you the holidays are here. It takes a bit of time to achieve the concentrated apple flavor these caramels need, but it is time well spent. Use a fresh-pressed unfiltered apple cider from the refrigerator section of the market. Lightly coating the knife with a neutral oil like canola oil makes cutting the caramels into neat pieces a little easier.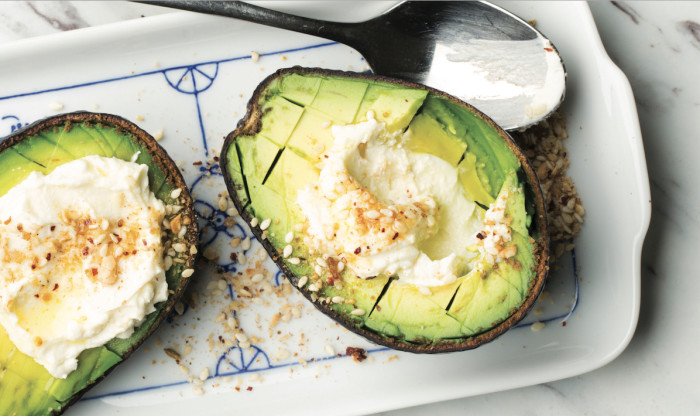 This combination of avocado, labneh, and dukkah also makes a great Mediterranean-inspired dip served with pita chips. Just mash the labneh and oil into the avocado and then sprinkle with the dukkah to serve.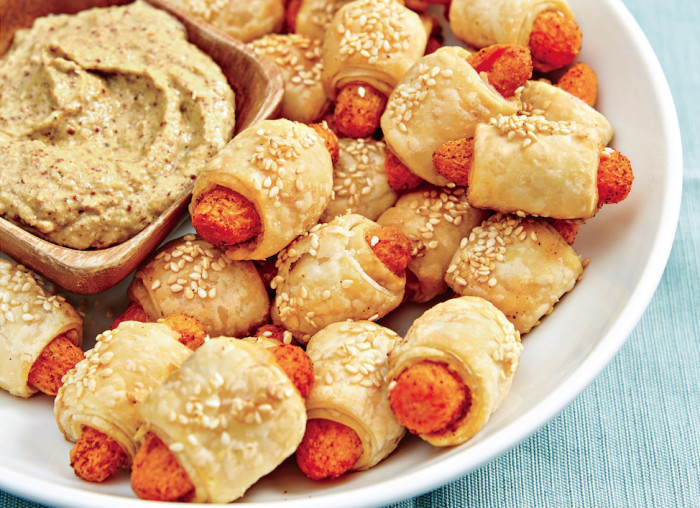 I don't have to tell you that these are the cutest things in the world! Darling little roasted carrots in puff pastry, because bunnies love carrots and real pigs deserve real blankets. They're sprinkled with a little paprika for smokiness, but the flavors are kept simple, relying more on the gentle roasting of the carrot, which sweetens a bit as it cooks. There are sesame seeds for fanciness, and I serve these with a hit of mustard just to drive the point home. I love this recipe because there isn't much prep to do at all — most of the time spent is wrapping the baby carrots in their blankets.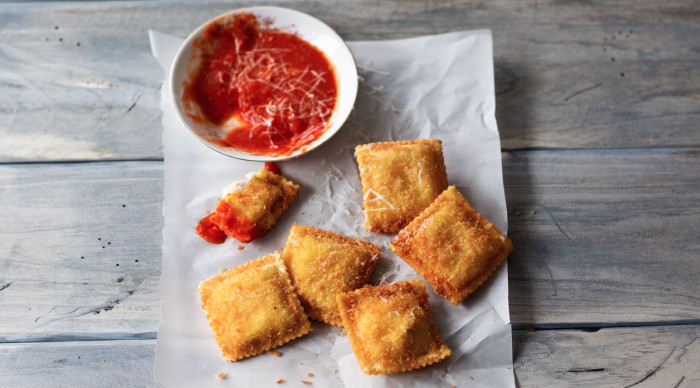 It's time to learn how to make toasted ravioli, a St. Louis, Missouri, snack you won't soon forget about, found in restaurants and on dinner plates around the city.