Chips, Bananas, Cocktails: This Week In Food Waste News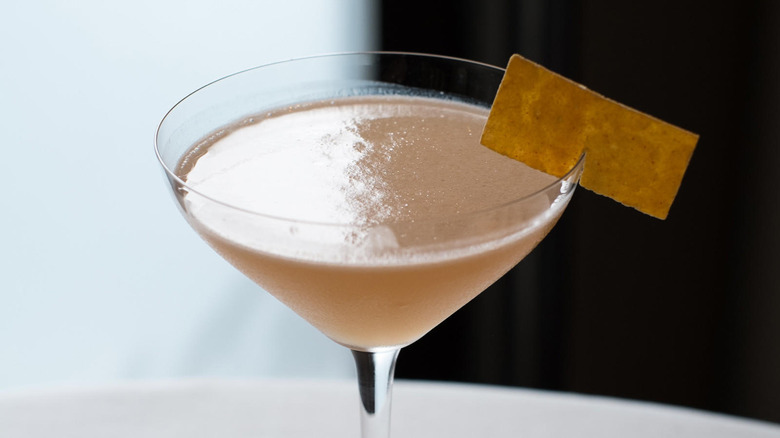 People around the world are reducing food waste, and we take the utmost pleasure in reporting on it. There's no story about repurposing leftovers, keeping organic materials out of landfills, rehoming leftovers and spreading the good word of mindful reduction that we're not super-excited about! Check out five of our favorite recent stories on the topic, and prepare look at the contents of your fridge (and trash) in a whole new way.
Michael Cimarusti's Zero-Waste Cocktails
Ever thought you could apply food waste reduction principles to the cocktail world? You'd be surprised how much waste can be involved in modern mixology. Award-winning Los Angeles chef Michael Cimarusti's restaurant, Providence, has enlisted practices utilized by waste awareness bars like London's Trash Tiki. The result — a menu full of zero-waste cocktails like the Mano de Chango, which you can recreate at home!
Wal-Mart's Walton Family Backs Food Waste Startup
Some of the heirs to the vast Wal-Mart fortune are paying it forward by investing in a food waste startup called FoodMaven. The company matches food rejected by retailers — typically for aesthetic reasons, like misshapen produce or lightly damaged packaging— with people who still want it. Any food not reclaimed (at up to a 50% discount) is donated. With more than 700 customers in Colorado, where FoodMaven is based, and an enviable board of directors, this just may be the business that mainstreams re-homing food.
Oregon State Wins Food Waste Reduction Grant
Oregon Department of Environmental Quality's Materials Management has awarded a grant to Oregon State University to supplement its dining hall food waste reduction program. Workers in the dining hall will implement the LeanPath cataloguing program, weighing, photographing and logging each morsel of unusable protein, produce and other ingredients at the end of each day. This information will lead to smarter ordering processes, with less food wasted.
Ugly Chips Are Awesome
Here's a no-brainer: potatoes too misshapen to be sold in stores make absolutely perfect potato chips. That's the idea behind Pennsylvania-based Uglies, small-batch kettle-cooked chips made exclusively from potatoes with cosmetic imperfections. Fewer potatoes thrown out, more high-quality chips on the shelves.
We Waste Bananas Like Crazy
A recent study out of Karlstad University in Sweden suggests seven items from the produce section make up a disproportionate amount of food waste. The biggest culprit: bananas. Owing to their tendency to go from "just underripe" to "banana bread or bust," practically overnight, these fruits are particularly susceptible to accidental spoilage — a main reason we waste food. Banana waste also contributes in negative ways to carbon emissions and economic growth, since they need to be transported overseas to countries that don't grow them. Keep an eye on those 'naners, unless you plan to go into the banana bread business. Actually, that's not a bad idea...