World's First Food History Magazine, Eaten, Is Now Available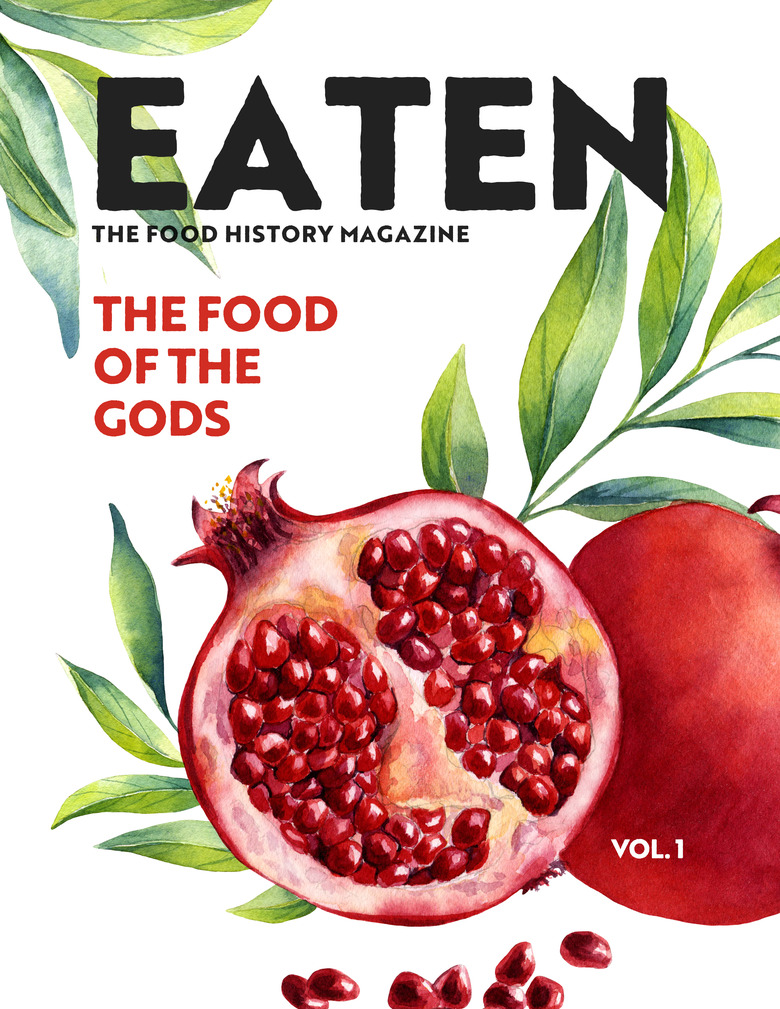 (Graphic courtesy of Eaten.)The first ever magazine about food history is now avail
Ever wonder what Jesus ate or how Chinese mantou made its way to Turkey to become manti? The first-ever magazine about food history, Eaten (formerly Repast), can provide some insight to those questions. The first volume is now available to order online and at select bookstores nationwide.
The current edition is themed "The Food of the Gods," and covers subjects like Tibetan butter sculpting, pulque, spirituality's relationship with vegetarianism and even poetry about fasting for Ramadan.
According to editor-in-chief, Emelyn Rude, the second volume, "Roots," is set to publish in March.