Why do dessert recipes get all the baking credit nowadays? Flip the switch and try your hand at our favorite savory baking recipes. They'll make the house smell every bit as good, and then you have something freshly fired to enjoy with dinner. From cheese-studded breadsticks and herbed focaccia to biscuits, monkey bread, scones and more, there's something on this list for everyone who's in the mood to break out the 'ol stand mixer and cookie sheets.
Masala biscuits, sometimes called khara biscuits, are another treat that we'd get at Iyengar bakeries. They are fashioned after British biscuits, which are more like thick crackers, similar in shape and texture to a savory shortbread.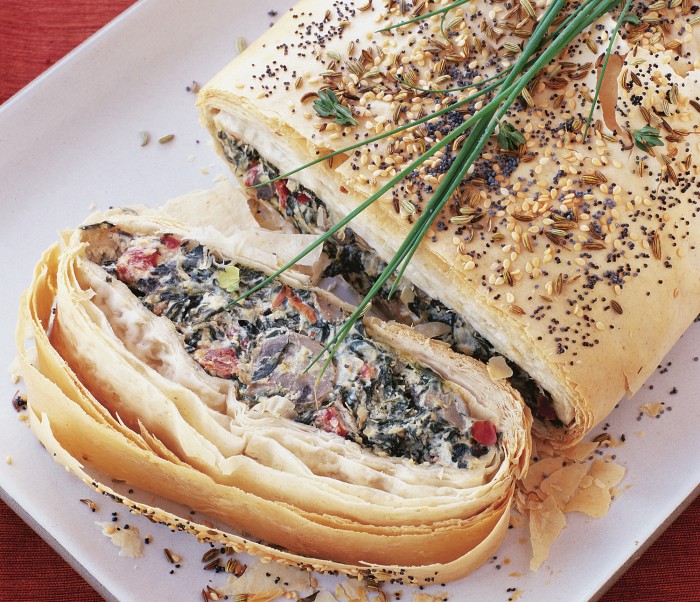 Here's a gorgeous option for holiday meals that every-one at the table will love. Whole-wheat phyllo dough lends a wholesome, nutty taste and golden color to the finished strudel.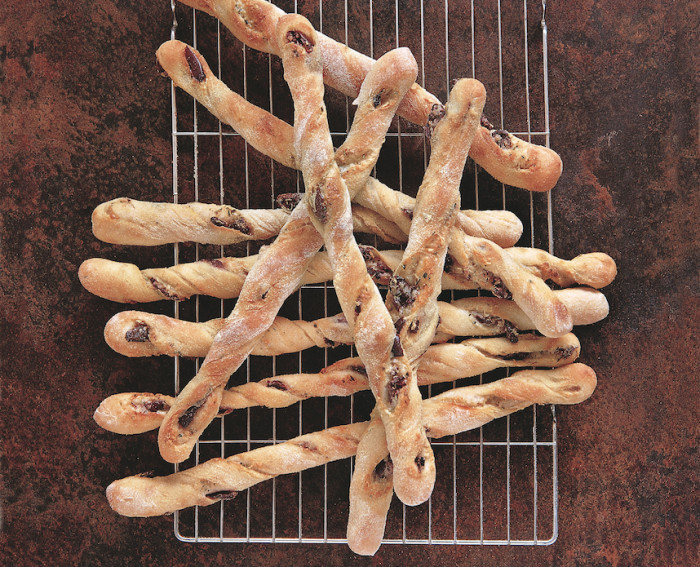 I love the flavors of these breadsticks — very southern Mediterranean. When we make them in the bread class people are enchanted by them. They look really smart on the table at lunch, or at a barbeque. I use purple Greek Kalamata olives, but you can substitute something similar: just don't buy cheap black shiny olives, which are really green olives subjected to oxygen to turn them black, and then coated with gum to keep them glossy. Buy them whole and take out the pits yourself — that way you will keep in all the flavor. Sometimes I make this with an herbes de Provence mix that has lavender in it, which I think is beautiful — but I know lavender is an acquired taste. If you like, you can serve the breadsticks with a little dish of good extra-virgin olive oil to dip them into.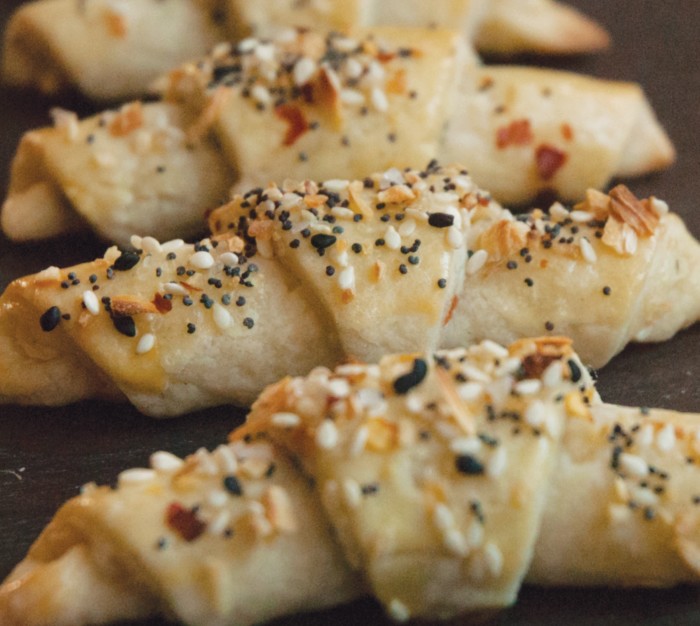 I just adore these everything bagel rugelach. They are crunchy, delicate, and a little sweet —  the perfect treat for brunch or cocktails. If you like it spicy, make sure to add some crushed red pepper flakes to your everything bagel topping.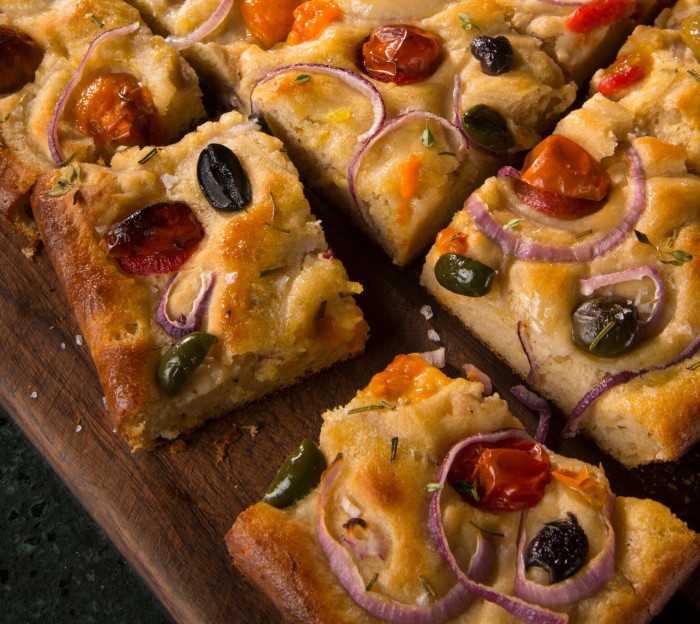 Moosewood Collective member David Hirsch's partner John Campione, grew up with his family's version of this nicely textured flat bread, moist yet crusty. His grandfather, Frank Rotolo, a native of Puglia in Southern Italy, was a baker who followed the regional tradition of adding mashed potatoes to the yeasted dough for focaccia. The result is worth the extra effort — yeasty and spongy with a delicious tenderness and crusty edge.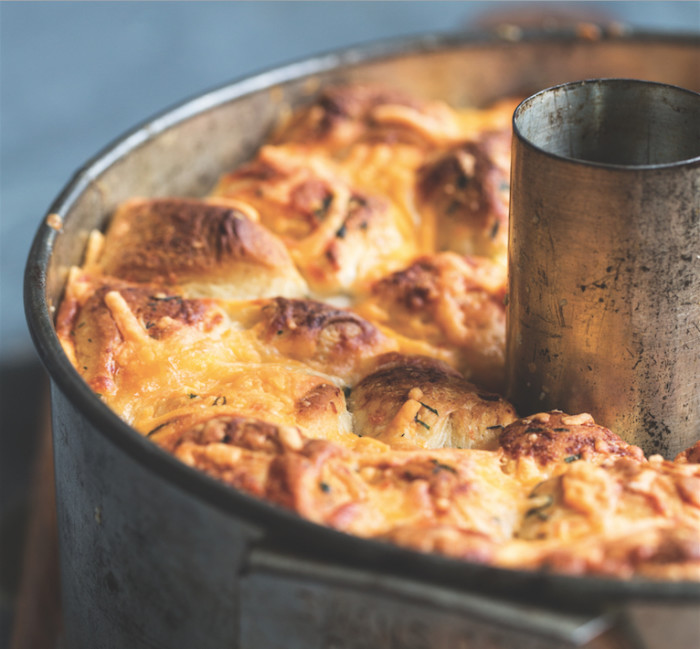 Good news — savory monkey bread is totally a thing! Instead of sugar and spice, we're packing this with herbs, garlic, and a respectable amount of cheese. Whether you use store-bought dough or make your own from scratch, consider yourself warned: Sharp (cheddar) curves ahead. This bread is addictive. Handle with care.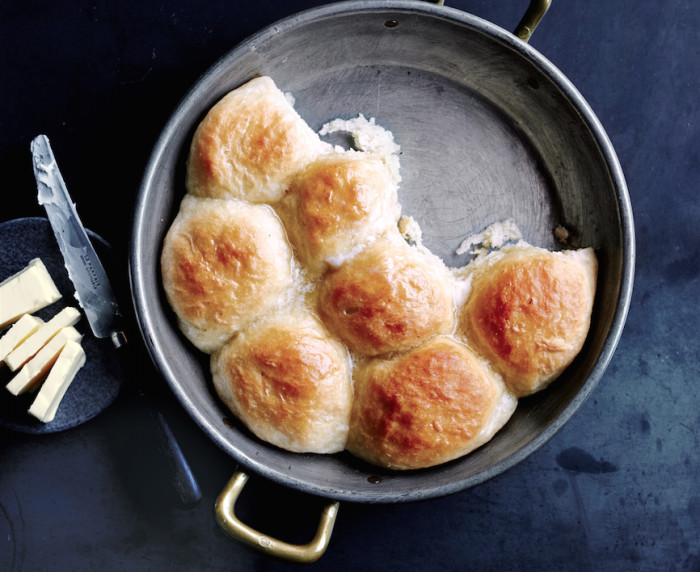 Brushed with butter and sprinkled with sea salt, this slightly sweet old-fashioned pull-apart bread resembles Parker House rolls in texture. They are festive on a holiday table but easy enough to make any night of the week. The pans filled with unbaked rolls can be stored overnight in the fridge, too.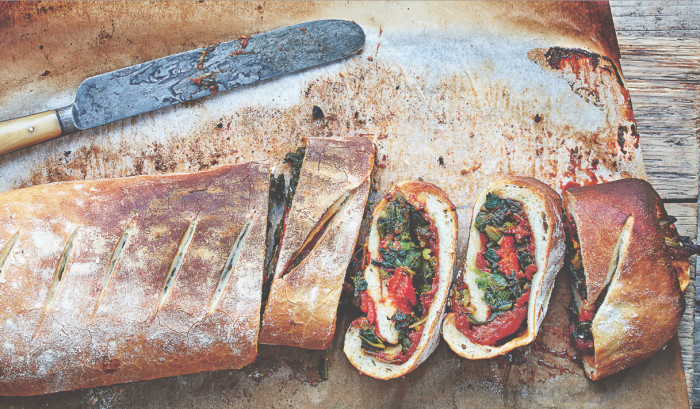 If you're after a quick dish, this really isn't it. It is, however, worth every minute of your effort. Stromboli is basically a gigantic pizza roll-up, which means you can just about fill it with anything you like. Be sure not to overfill, as it can make the dough less crispy and it's a heck of a lot messier to eat.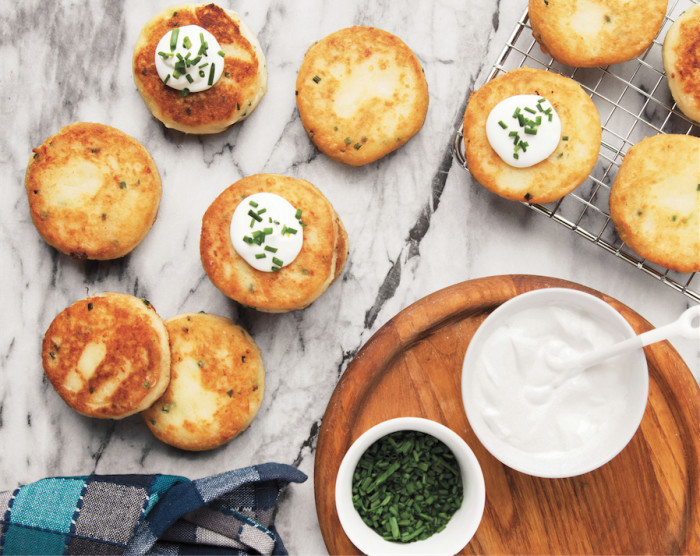 These stovetop-cooked scones are buttery-crisp on the outside and creamy mashed potatoes on the inside. It's like the most comforting dish at the dinner table went incognito at brunch. I've found that these scones are best made in a nonstick skillet or on a griddle pan coated well in fat to keep them from sticking. Serve warm with loads of sour cream and chives, fried eggs, and lots of coffee.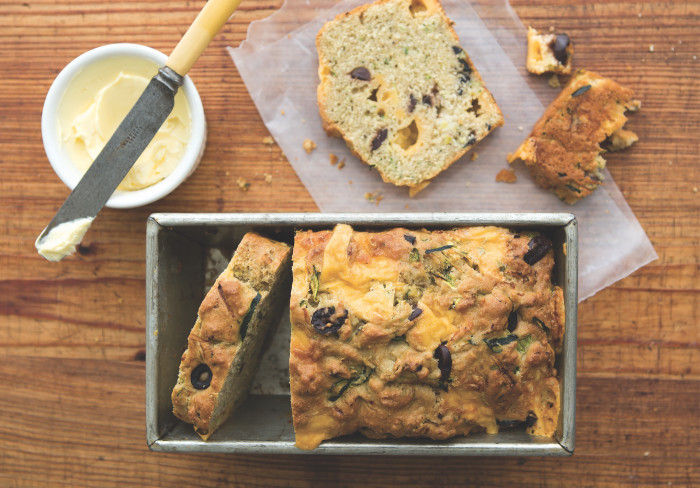 This isn't your ordinary zucchini bread. It's savory rather than sweet — a departure from typical breakfast breads, which err in the opposite direction. Treat the dough like you do the kids on your very best day: with a gentle hand. Quick breads don't like an aggressive baker, so stir the batter enough to make the ingredients come together but no more. The payoff will be a golden loaf with a tender crumb punctuated by nuggets of cheese and salty olives. Cut it into generous slices, and get it warm and crusty in the toaster.