Will DJ Khaled Make Weight Watchers Cool?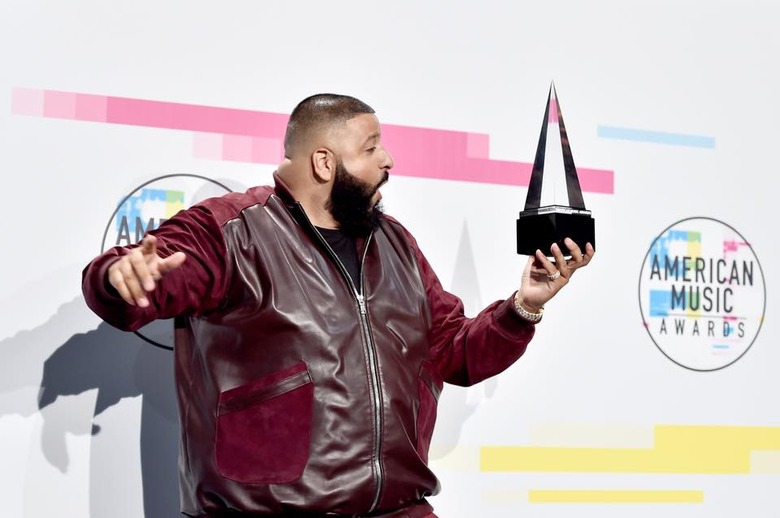 (Photo: DJ Khaled/Facebook.
It seems like DJ Khaled's New Year's resolution is to shed some pounds. The record producer signed on to be Weight Watcher's 2018 social media ambassador, according to CNBC.
Khaled will be sharing his journey attempting the WW Freestyle program with his enormous following of 3.92 million on Twitter and nearly 9 million on Instagram. Since his signing on Tuesday, Weight Watchers shares have risen nearly 6%, making Khaled a — key emoji — choice for the brand.
CNBC reports that the dieting brand is attempting to mimic the success it had with Oprah Winfrey as its spokesperson. Khaled has the potential to open the brand up to the male demographic as well as to millennials. Winfrey, who owns almost 10% of Weight Watchers, helped launch the WW Freestyle campaign last month.