Here Are Some Recent NYC Restaurant Observations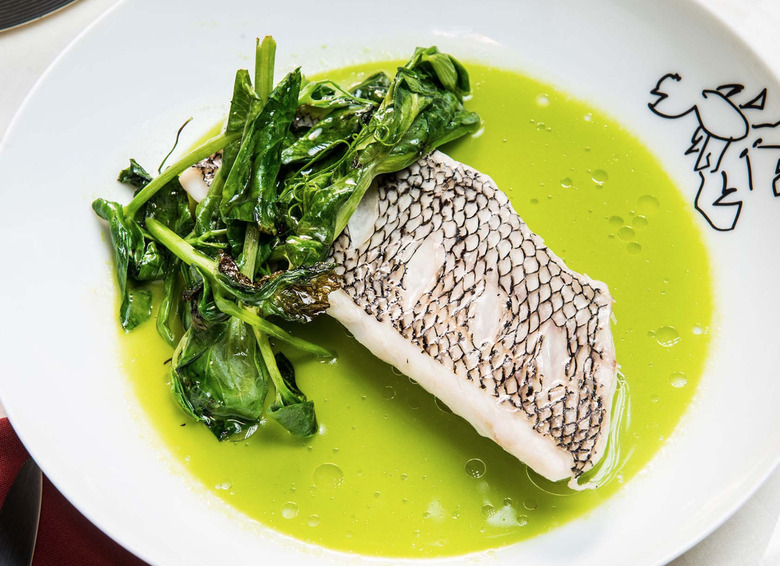 We'd like to believe that we have keen eyes — and ears — when it comes to all things in the NYC restaurant scene. After all, the Big Apple is home to Food Republic HQ and our editorial team is somewhere between mildly and moderately obsessed with keeping up to date with the city's latest and greatest openings. Okay, maybe heavily so. Without further ado, and in no particular order, here are nine tidbits over the past week or so from around the city that caught our eye, often raising an eyebrow in the process.
1. A poke bar located inside a clothing store (Poke Bar; Urban Outfitters in Herald Square).
2. A $98 Peking duck at one of the city's most highly anticipated restaurants (DaDong).
3. A $19 hot-and-sour soup at one of the city's most acclaimed Chinese restaurants (RedFarm).
4. A $10 million restaurant (Lobster Club) opening in the same building as the final of three restaurants totaling $32 million in renovations (The Grill; The Pool).
5. A 42-year old bar (Grassroots Tavern) announcing its impending closure.
6. An original Brooklyn restaurant (Emily) announcing plans to expand to both the East Village and Nashville, TN — having already expanded to the West Village.
7. A Michelin-starred restaurant (Suzuki) beginning to serve the detoxified parts of blowfish, or fugu, one of the world's most poisonous fish.
8. A chef of an acclaimed pizza-based restaurant (Speedy Romeo) planning to open a wood-fired Mexican spot early next year.
9. Two new (more affordable!) locations of the city's undisputed best gluten-free Neapolitan wood-fired pizza (Rossopomodoro) are in the works.