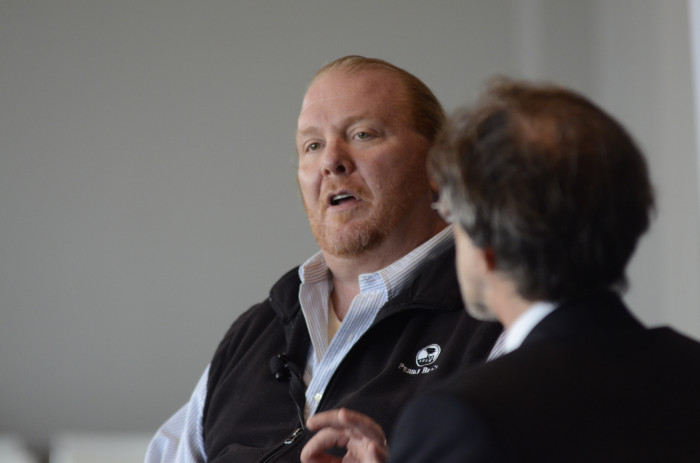 News broke this morning that chef Mario Batali has been accused of several instances of sexual misconduct.
Eater reported that as a result of allegations from four women, Batali will be taking a temporary leave from "day-to-day operations" at his restaurants as well as from co-hosting ABC's The Chew. The Food Network also announced that it will not air Molto Mario's return, although six episodes have already been shot.
Below is a statement from Batali & Bastianich Hospitality Group addressing the situation.
We take these allegations very seriously. We pride ourselves on being a workplace for our employees where they can grow and deliver great service with equal opportunity and free from any discrimination. We have strong policies and practices in place that address sexual harassment. We train employees in these policies and we enforce them, up to and including termination.
Mr. Batali and we have agreed that he will step away from the company's operations, including the restaurants, and he has already done so. Our restaurants thrive because of the chefs, kitchen staff, and front-of-the-house teams who are dedicated to delivering great food and service. We are confident that they will continue working hard for our guests as they have done for years.
We have had systematic policies and training about sexual harassment for over 10 years, including a detailed procedure for employees to report complaints to senior management. All members of management have participated in these trainings, including Mr. Batali.
We have decided to take a further step beyond our current policies and practices to ensure all employees feel comfortable and empowered to report issues. If employees have claims they want to make against any corporate officers or owners specifically, they may now contact the outside corporate investigations firm T&M Protection Resources, LLC, who has discretion to independently investigate complaints and report to outside counsel.