Roast Dinner Pop-Up Has On-Site Gravy Microbrewery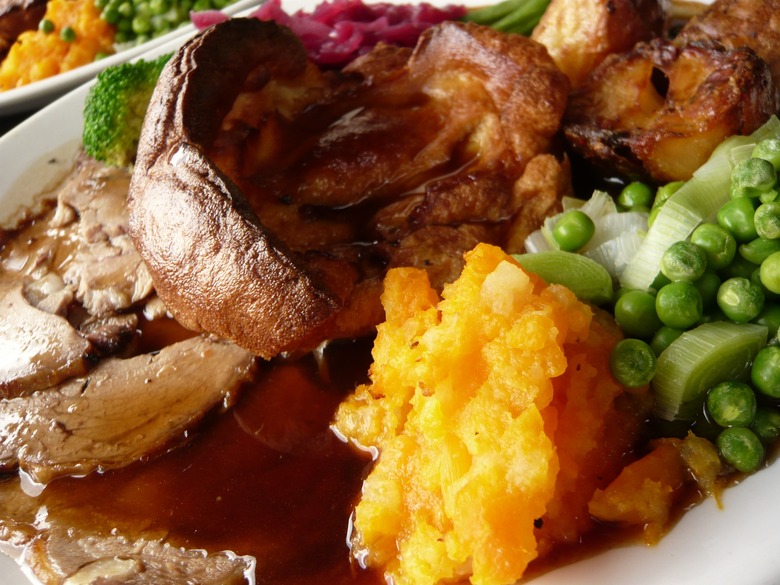 (wordridden/Flickr
Sharing an afternoon or evening meal with your family on Sunday in England? Traditionally, you're probably having a roast dinner or "Sunday roast." There are countless varieties, but it's typically some combination of a large carved roast beef (or chicken, turkey or lamb loin) with potatoes, vegetables, Yorkshire pudding and plenty of gravy. Gravy is essential — so essential in fact that a new London pop-up called Roasterant will feature a gravy microbrewery.
Roasterant is the brainchild of Jim Thomlinson, formerly chef at award-winning La Trompette and McCain roast potatoes. Open in Shoreditch from December 8-10th, the pop-up offers more than 100,000 combinations for your roast dinner. According to the site, there's something for absolutely every palate, even "pigeon with onion rings covered in chocolate gravy."
Once you've got your plate, head over the interactive gravy exhibit where you'll find more crispy potatoes than you can shake a stick at, and five choices of gravy, from the traditional onion and spicy jerk to sweet chocolate.
Tickets are still available via Eventbrite (£7.50 or about $10) and children under 12 eat for free! Best of all, proceeds will benefit FareShare, the United Kingdom's largest charity targeting food waste and hunger.