Listen To Food Republic Today: David Tanis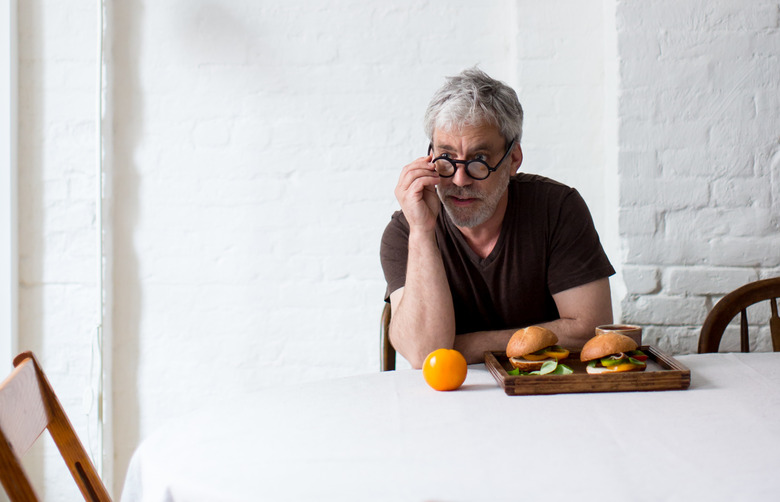 We may receive a commission on purchases made from links.
Be sure to subscribe to Food Republic Today on Apple Podcasts or wherever you get your podcasts.
Before he became a New York Times columnist and the author of several cookbooks, David Tanis spent years cooking for Alice Waters at the famed Chez Panisse in Berkeley, California. On today's episode, he discusses how that early stage of his career defined his cooking style, which led to the new David Tanis Market Cooking. He takes a break from a busy promotional schedule, which includes some notable cooking collaborations around the country (details on his site), to join us today. We wrap up in Post Bites with a childhood food memory from comedian Nick Thune. But first, we have a packed roster of news:
Today's News:
You know to cut the plastic 6-pack rings, but did you also know that fibers from you fleece jacket are ending up are infiltrating our seafood?
Blue Apron's stocks have slumped since it went public, but a new CEO has Wall Street excited.
One major English supermarket chain will sell dry and canned goods one month passed sell-by dates to curb food waste.
Trump's former campaign manager and aide revealed his eating habits while on the trail.
Taco Bell is testing a Cali-style burrito loaded with fries and nacho cheese.
Further Reading:
Food Republic Today is hosted by our Editorial Director, Richard Martin, with co-host Krista Ruane, Zero Point Zero culinary creative director, and produced by Zero Point Zero Production. Katie Guhl is our producer. The episode features music by Ghostly International artists including Michna, whose "Metal Baile Joint" is the theme song.