A gun that shoots jumbo marshmallows or pen that uses cheese as ink are guaranteed to win laughs on any holiday, but for this year's foodie gift guide, we're taking it back to basics. You won't find any gag gifts on this list, but what you will find are products that elevate household staples in fresh and innovative ways. While this stuff ain't exactly cheap, the philosophy is simple: quality over quantity. Instead of gifting an array of smaller items, invest in one great gift. The only problem you'll have is figuring out how to outdo yourself next year.
World's First Food-World-Adjacent Vodka
I've never fully understood the appeal of icy vodka. Moreover, I would rarely recommend a mainstream, mass consumer brand like Grey Goose as a holiday gift. But then I tried the new limited-edition bottle distilled in collaboration with legendary French chef Alain Ducasse. The spirit is crafted from a blend of three levels of toasted wheat, resulting in warm brioche and almond notes. The vodka is tasty and unexpected (yes, a tasty vodka!) and holds its own as a worthy complement to robust, savory holiday meals. It is arguably the first vodka gastronomique, as the French would brag.
Grey Goose Interpreted by Ducasse
Price: $100.00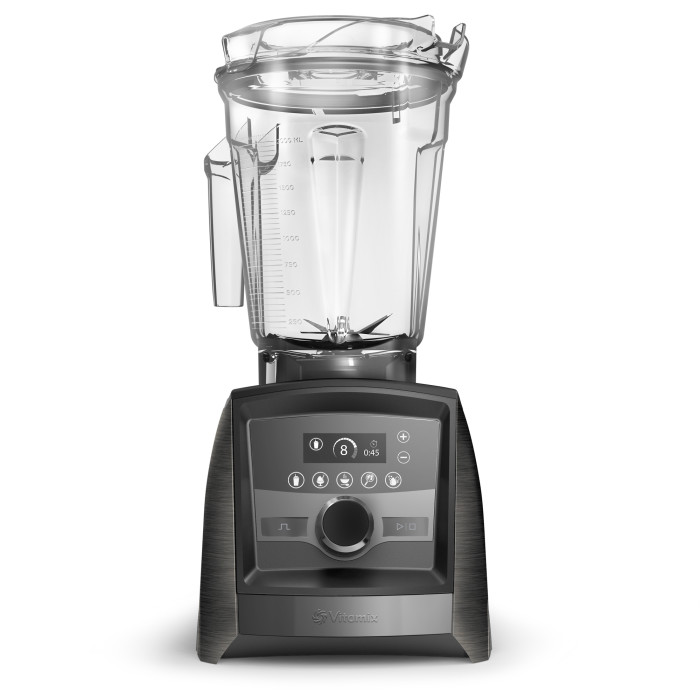 The Last Countertop Appliance They'll Ever Need
Let's address the immediate criticism first: Yes, this is a very expensive appliance. But like a Kitchen Aid stand mixer, the Vitamix has become a ubiquitous gift for a reason: it's simply the best. The Ascent Series marks a significant maturation for the brand. Unlike its predecessors, this is more squarely designed with a home user in mind. It auto-detects compatible containers and will automatically adjust blend settings accordingly. With more refined finishes and a sleeker profile, it doesn't look like an industrial piece of equipment, but instead is an aesthetically pleasing countertop appliance more appropriate for a home cook. Don't take that to mean it's any less powerful, however — like the more industrial versions, the Ascent can still demolish leafy greens and ice cubes in under a minute and create everything from doughs to hot soups to ice cream.  
Vitamix Ascent A3500
Price: $400.00+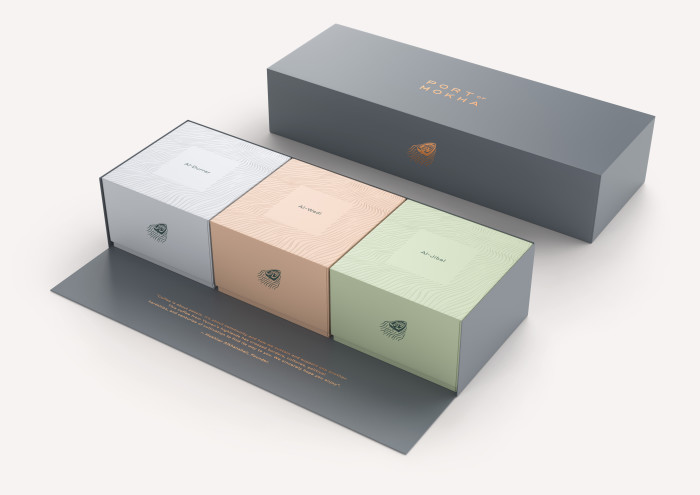 Coffee to Ruin Them For All Others
Columbia and Jamaica may have the most famous coffee beans, but some of the best coffee in the world comes from the tip of the Arabian Peninsula in Yemen. Traditional Arabic coffee recipes — with that cozy, satisfying blend of cardamom and saffron — originally use beans from this region. Up until the mid-1600s, the country had a monopoly on global coffee sales until the spice trade put an end to their dominance. Port of Mokha is reinvigorating Yemen's centuries-old coffee legacy with an exquisitely packaged sampler set. It's the perfect gift for the aficionado/snob in the family.
Port of Mokha: The Yemen Trilogy
Price: $158.00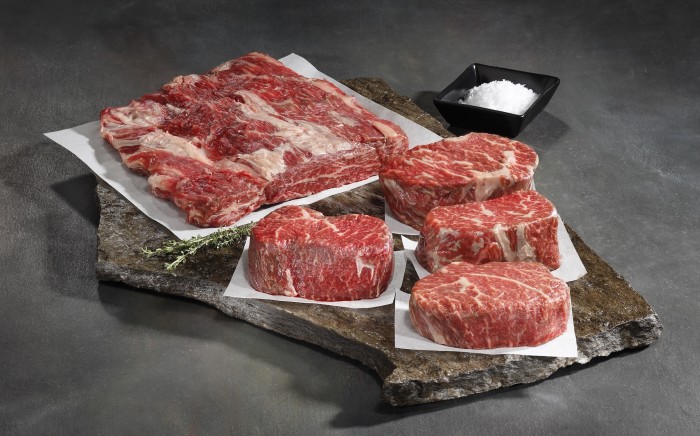 Delicious Beast, Without the Hassle
Something about mail-order beef is inherently unappealing. Images of sad, gray cutlets suffering from freezer burn come to mind. The purveyors at Snake River Farms are upending this industry, offering premium cuts in curated bundles from Michelin-starred chefs. No shady packaging, no depressed cows, lots of deliciousness. Indulge in the bone-in filet mignons or the Kobe beef hot dogs. Because Kobe beef hot dogs.
Snake River Farms
Bundles starting at $65.00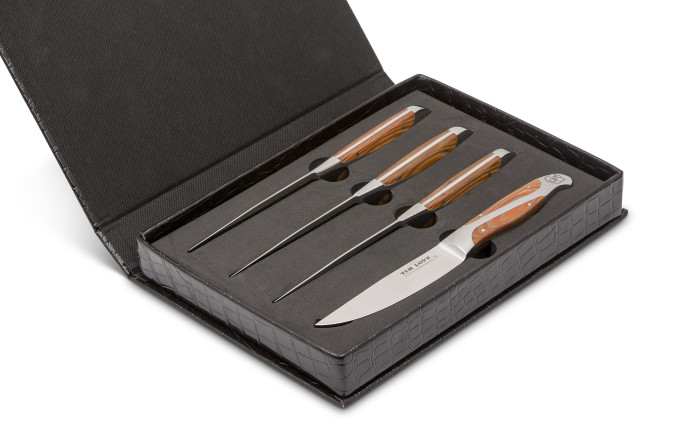 Knives for Aforementioned Beast
These are Texas-sized steak knives from a chef who knows red meat, Tim Love. Available in two sizes, petite and robust, they're made of a high-carbon German stainless steel, delivering an exceptionally sharp edge with all the benefits of a stainless blade. Glossy pakkawood inlay on the handles is eye-catching and provides a solid grip. Ideal for sawing into a juicy tomahawk ribeye, these knives will delight any steak-lover in your life.
Hammer Stahl – Tim Love Cutlery Collection
Price: from $199.00
Sleeper Hit Champagnes
No one would refuse a bottle of Veuve Clicquot Yellow Label or Moet Brut Imperial, but they do make for lazy gift-giving.  Instead, give something more unexpected with these less obvious gems.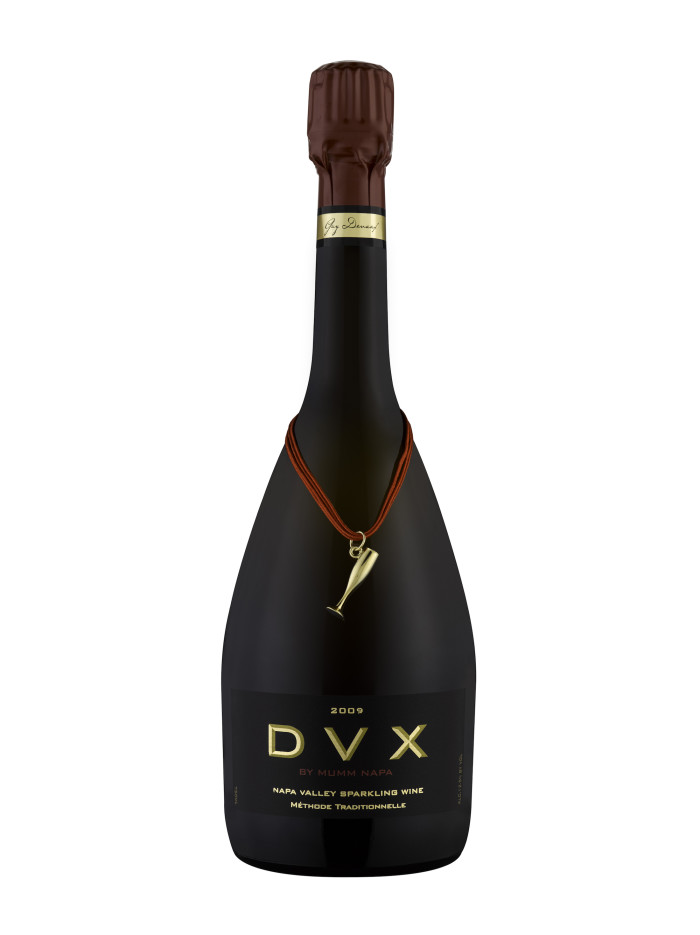 Napa Valley winery Mumm creates some of the finest sparkling wines available and at a fraction of the price of their French competitors.  DVX, named for founder Guy Devaux, is their prestige cuvee and will rival 3-figure bottles out of Champagne.  The 2009 was a notably great vintage, but at the time of publishing is unavailable. Opt for the 2007 Library Collection instead.
Mumm DVX
Price: $65.00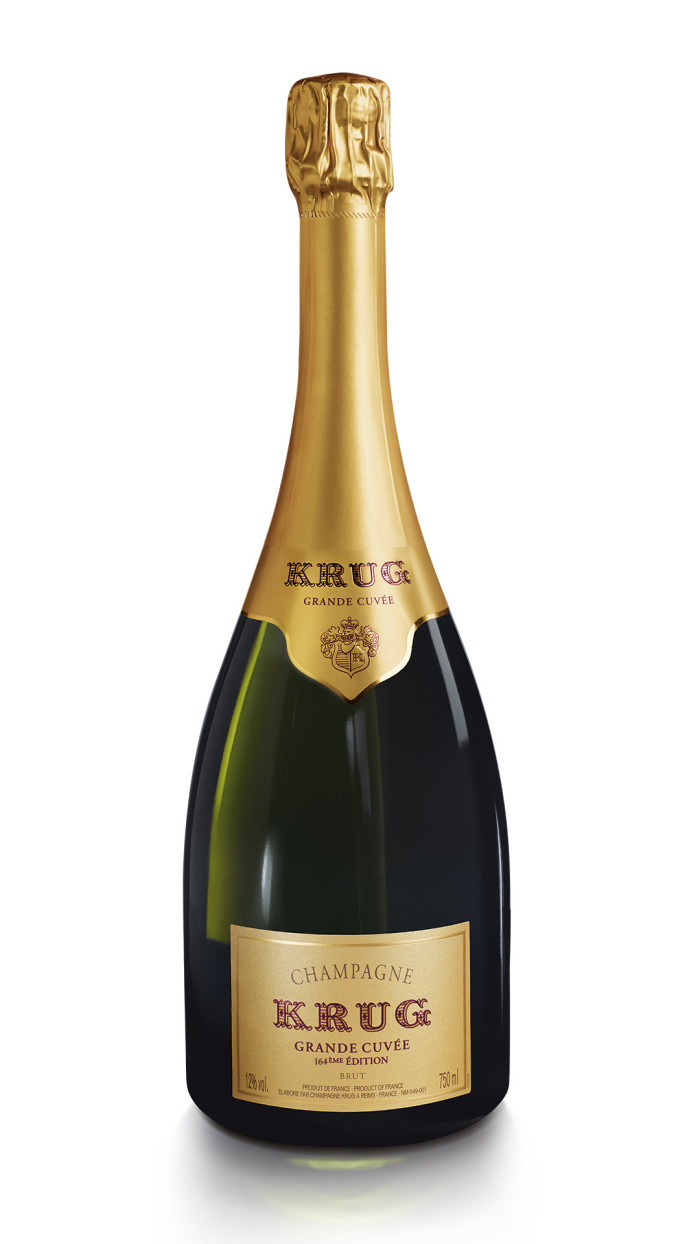 For the power boss that needs impressing, splurge on Krug's upcoming 164th bottling. It might be outshined by the omnipresent marketing of Dom Perignon and Cristal, but Krug is the only champagne house that has been creating exclusively prestige bottlings every year since its foundation in 1843 — no bottom shelf offerings here. If you need to pull out the really big guns, the team at LVMH will curate a hosted champagne dinner for up to 20 guests paired with bottles from their entire champagne portfolio.
Krug Grand Cuvée 164th Edition
Price: from $169.00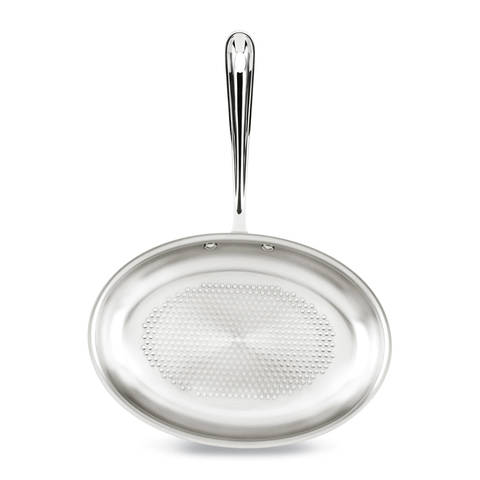 The Non-Nonstick Pan
Traditional nonstick pans are rife with shortcomings. It can be difficult to achieve a proper sear on protein, and dishwashers destroy the coating (don't fall for the manufacturers' lies). All Clad sidestepped these issues and created a pan that uses tiny bumps in lieu of the usual veneer. The riveted surface allows for tiny air pockets between the food and the pan, preventing sticking. Just add oil. The pan comes in two sizes, a traditional frying pan and an oblong fish pan. The fish pan happens to be the perfect size for roasting a chicken and sautéing asparagus, in addition to fish. And it's from All Clad, so it will last a lifetime.
All Clad d3 Armor Oval Fish Pan
Price: $250.00