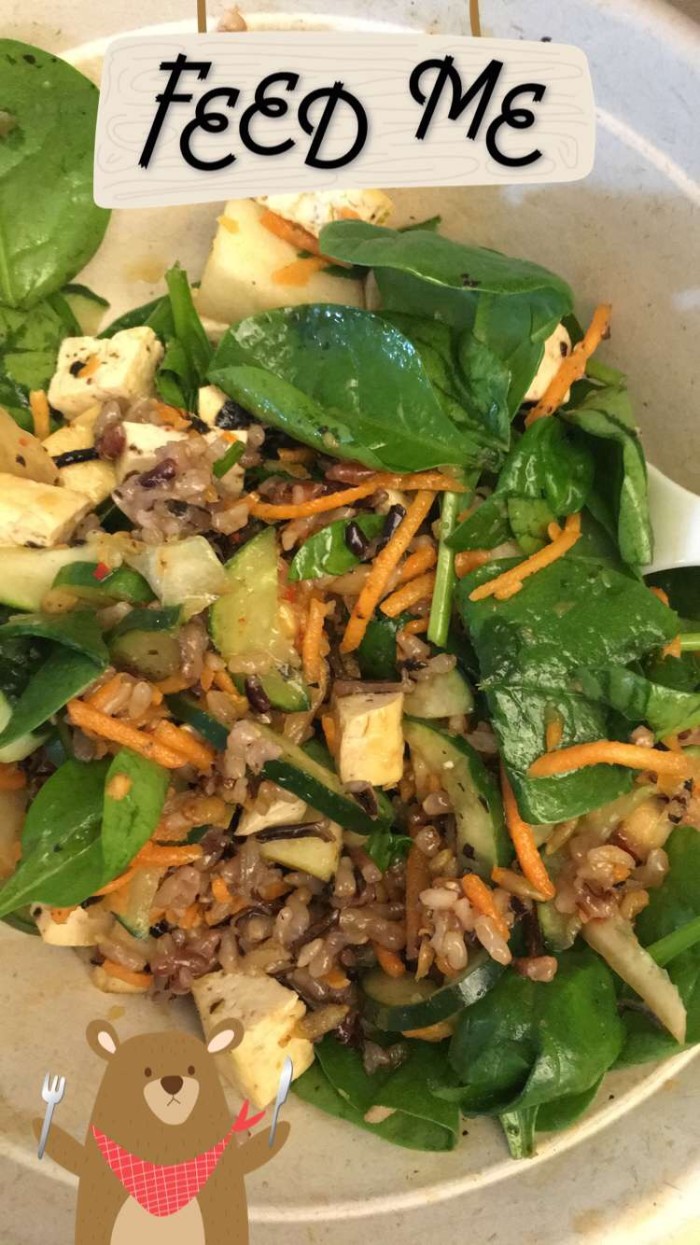 In an age where Instagram and Facebook have their own Story functions, Snapchat is innovating ways to stay relevant in the competition.
According to Mashable, Snapchat has released technology that identifies whatever you're photographing and supplies themed filters for the subject. For example, a photo of my lunch (see above) generated a filter featuring a hungry bear asking to be fed. Too bad this bear is two-dimensional and probably doesn't have the ability to eat. Poor bear.
Mashable also reports that scenic beach views and cute puppy portraits will conjure up their own dedicated filters to be found. The feature may be a strategy to attract users to the moment-driven app. The social media platform went public back in March this year. In July, the IPO price fell below it's initial $17 price. Yesterday, shares were about $13.