Listen To Food Republic Today: State Bird Provisions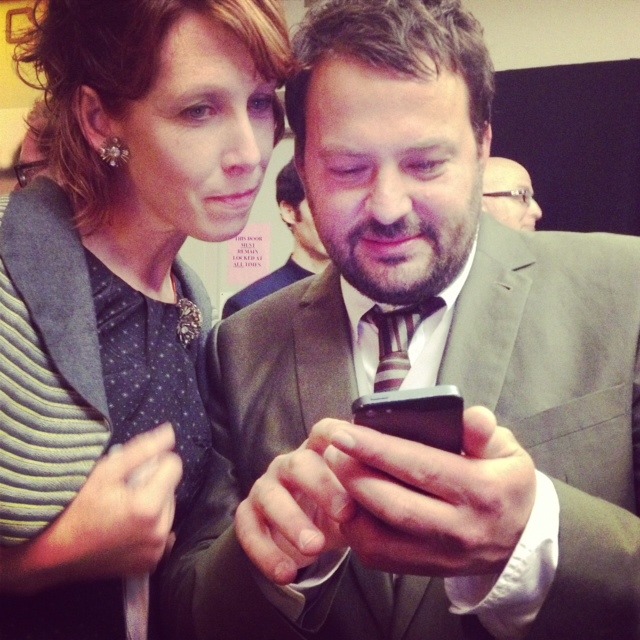 State Bird Provisions owners Nicole Krasinski and Stuart Brioza check in with us on today's podcast, talking about how to handle sexual harassment in restaurants, dealing with diners' food allergies, and their new snack product, State Bird Feed. (Photo: Matt Rodb
We may receive a commission on purchases made from links.
Be sure to subscribe to Food Republic Today on Apple Podcasts or wherever you get your podcasts.
Nicole Krasinski and Stuart Brioza opened State Bird Provisions in San Francisco to almost universal acclaim six years ago. They rapidly won awards (such as the James Beard award for best new restaurant, which they won just before the photo above was snapped), developed a loyal following in the Bay Area and started working on another restaurant in the same building, The Progress. The two restaurants continue to buzz, and Krasinski and Brioza recently released The State Bird Provisions Cookbook, which puts the pair's signature dishes into the hands of home cooks.
On today's podcast, Krasinski and Brioza fill us in on all the State Bird happenings, including the recent renovation and a new product called State Bird Feed, developed with the startup company Render. And after the Krasinski and Brioza interview, Render co-founder and CEO Dana Peck stops by to discuss what she and her team of chef co-founders are trying to accomplish in the food world.
Plus, stay tuned for an outtake from Food Republic's video series Strong Opinions, featuring Scott Conant and FR Today producer Katie Guhl discussing a hashtag involving Conant's hair.
Food Republic Today is hosted by our Editorial Director, Richard Martin, with co-host Krista Ruane, Zero Point Zero culinary creative director, and produced by Zero Point Zero Production. Katie Guhl is our producer. The episode features music by Ghostly International artists including Michna, whose "Metal Baile Joint" is the theme song.