Listen To Food Republic Today: Italian Thanksgiving With Angie Rito And Scott Tacinelli Of NYC's Don Angie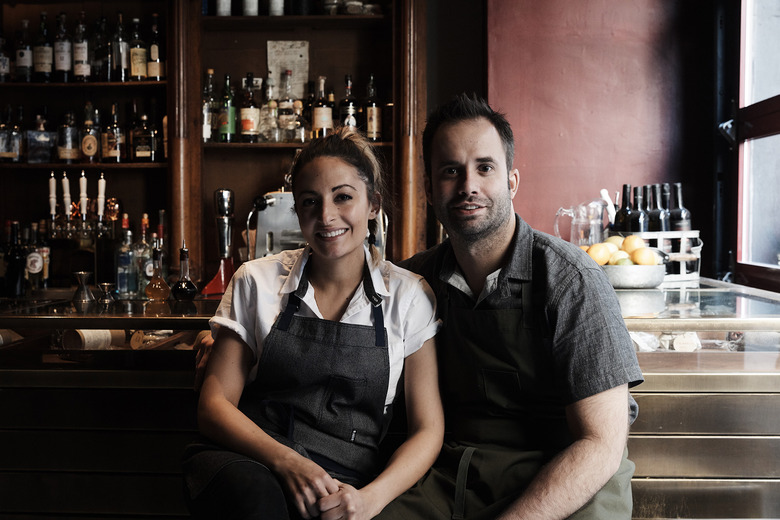 Be sure to subscribe to Food Republic Today on Apple Podcasts or wherever you get your podcasts.
Happy Thanksgiving! Husband and wife chef team Angie Rito and Scott Tacinelli of the hot new Italian restaurant Don Angie in New York City discuss the, uh, nuances of the Italian-American Thanksgiving in today's special holiday podcast. Anyone who's ever been served a lasagna and some of Uncle Vito's homemade wine will know what we're talkin' about, and those who haven't will enjoy this spirited conversation. Rito and Tacinelli, the rising stars who helped the Quality Meats and Quality Italian grow into multi-destination sensations, get into their Italian-American bona fides (Rito's from Cleveland; Tacinelli from Jersey), and also talk about what's going on at the perpetually packed Don Angie. But first, we check in with some of our favorite chefs to see what they're doing on Turkey Day. We highly recommend listening to this episode while doing all your Thanksgiving cooking!
Food Republic Today is hosted by our Editorial Director, Richard Martin, with co-host Krista Ruane, Zero Point Zero culinary creative director, and produced by Zero Point Zero Production. Katie Guhl is our producer. The episode features music by Ghostly International artists including Michna, whose "Metal Baile Joint" is the theme song.