How mad will the pumpkin pie be when you set one of these gems right next to it? Really mad. Here are a few of our favorite Thanksgiving cakes for Practice Thanksgiving. It's the same as regular Thanksgiving, but with way fewer people. — and almost none of the kvetching. What do you mean we're not embracing the spirit of Thanksgiving? There are chipotles in the chocolate cake!
In pastry chef Jackie Sappington's hands, the classic caramel-soaked cake gets an autumnal makeover. Pears stand in for the usual pineapple, and the tender cake is blended with rum raisins, cinnamon, nutmeg, and pumpkin puree.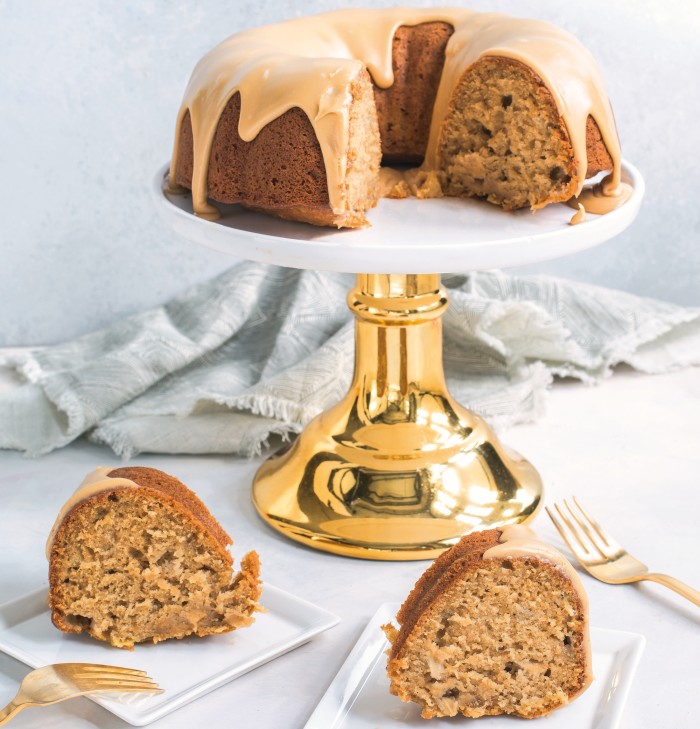 I was first introduced to cardamom as a child while visiting my paternal grandmother Teta. She made sweet, strong, Arabic coffee scented with cardamom. In this recipe, the rich, earthy cardamom pairs with warm ginger and apples to create a cake that tastes like fall and reminds me of the warmth of my grandmother's home.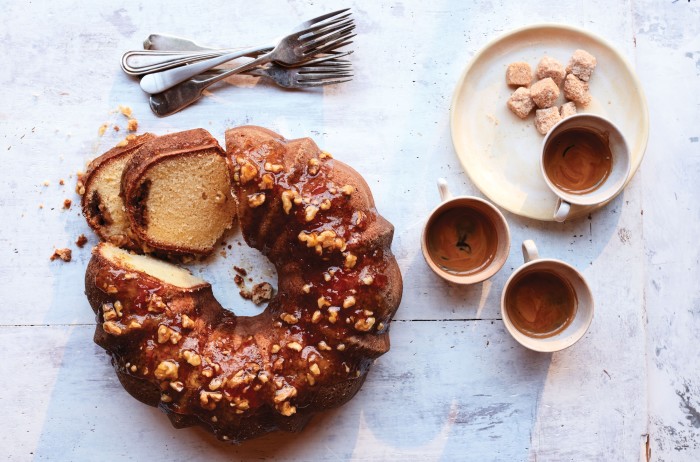 I love assembling this cake: filling the pan with some of the batter, spooning in a hidden ring of marmalade, and covering it gingerly with the remaining batter. This cake can be served as is or with a simple glaze for a brunch. Or it can be topped with a buttercream or dark chocolate ganache and become dessert for a dinner party.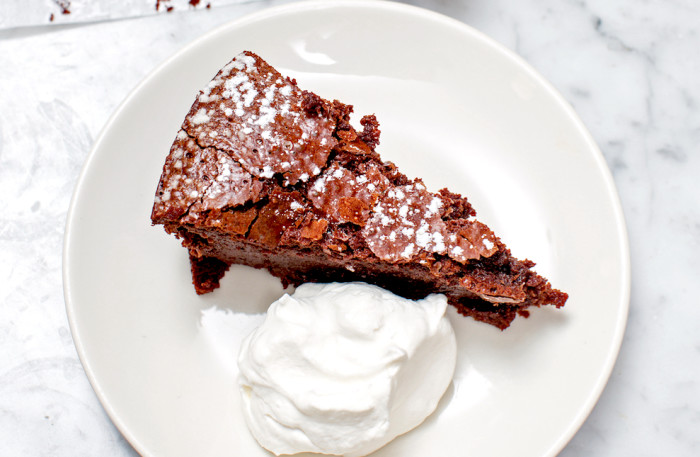 In essence this dessert has more in common with a souffle than a cake, but nonetheless it is a decadent end to a great meal. Try to find a good-quality semisweet chocolate that is at least 60 percent cocoa. Julia's addition of chipotle lends just a touch of spice to her signature recipe, which couples beautifully with the richness of the chocolate.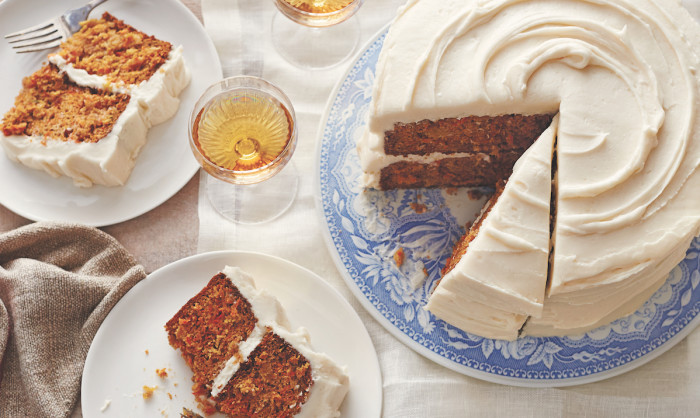 Pineapple and freshly grated carrot sing of spring sweetness. Nothing is sacrificed in this lightened-up cream cheese frosting; it's just as decadent as you always remembered.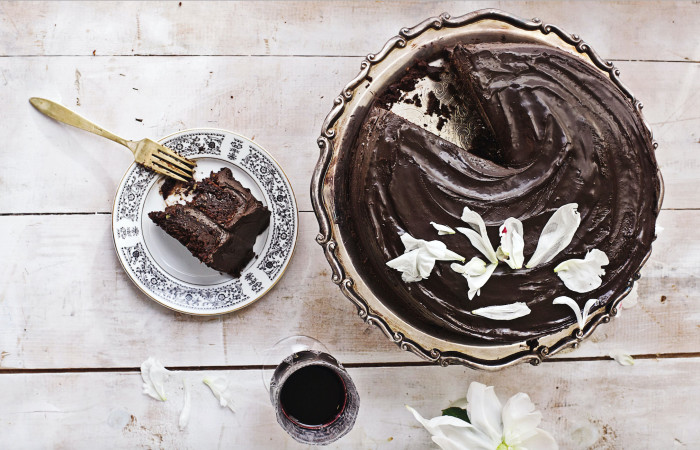 This decadent, fudgy, and dense cake quickly became "the favorite" out of all my vegan baking recipes. Perhaps it's the use of cocoa powder or delicious, creamy, and good-for-you avocados and coconut oil. Whatever the reasons (probably the chemical endorphins that are released after eating chocolate!), we all went mad for it. If you're making this cake for a special occasion, you can double the recipe and make a two-layer cake.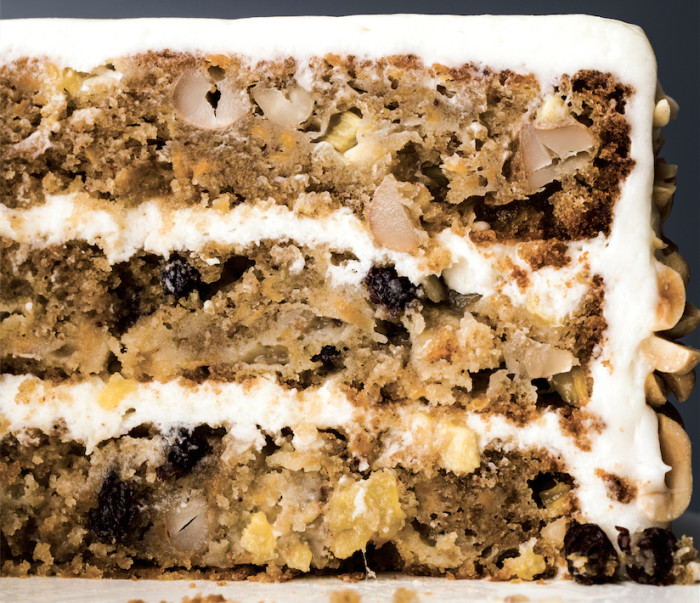 There's a debate that rages in all corners of the dessert-eating universe: cake or pie? It's of particular importance in the South, where both tall-as-the-sky layer cakes and blue-ribbon pies are matters of pride and heritage. Though Poole's has pie in its blood, we could never get away with omitting cake from the lineup.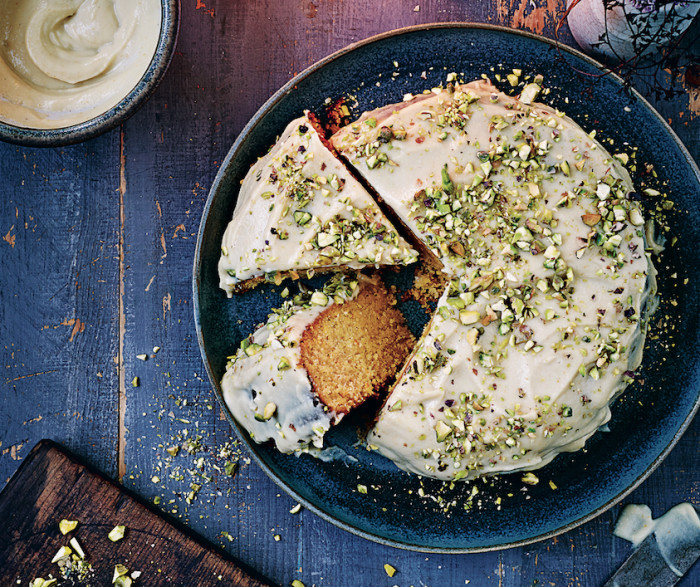 Nothing beats the smell of this deeply sensuous cake baking in the oven. It's enough to make me lose my mind and want to scoff the entire thing in a millisecond. But (but, but, but!) patience is the key here because you'll have to wait until it's completely cool before slathering it in the unctuous cashew frosting that sends this cake from merely fantastic into the baking stratosphere — yes, it really is that good. What makes it all the more satisfying is the sheer simplicity of its construction (you really don't need to be a master baker to accomplish this one) and the über crumbly texture, which makes it the perfect accompaniment to a traditional cup of tea — take it from me, this pairing is absolute, unadulterated bliss. So, what are you waiting for? Get the kettle on, it's time for tea and cake.