5 Great Instant Pot Cookbooks For Comfort Food Season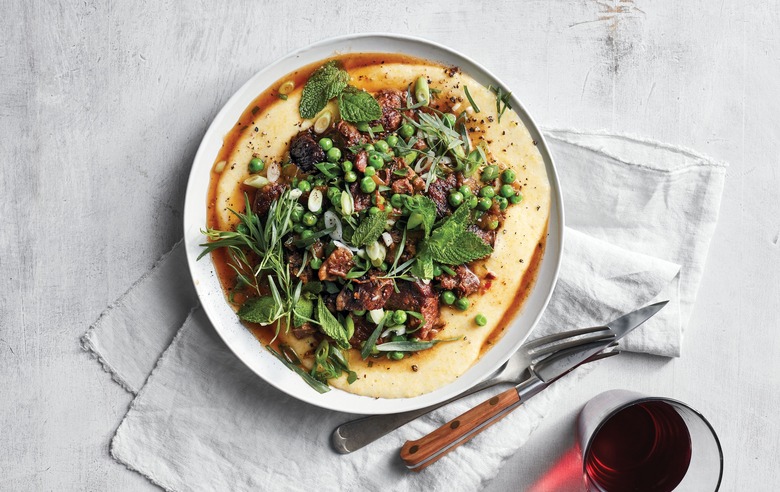 (Photo: Christopher Testani
We may receive a commission on purchases made from links.
Recipe developers from across the board have taken inspiration from the incredibly versatile, very powerful, super-popular and reasonably space-efficient appliance known as the Instant pot. That means Instant Pot cookbooks are hitting the market in a big way, and these recent picks are some of our favorites. If you've already got one, you're in luck! And if you don't...well, you're about to want one really, really badly.
Dinner In An Instant by Melissa Clark (Potter, 2017)
Beloved New York Times staff writer Melissa Clark has yet another phenomenal cookbook out, and this one is completely Instant Pot-centric. Packed with gorgeous photos and detailed notes on exactly what it is you've just bought (plus the purpose of each function), Dinner In An Instant also contains useful advice on the basics of Instant Pot-cooking grains, stocks and beans. Say an enthusiastic good-bye to the days of "exploding split pea soup" and embrace dishes from around the word, like braised Roman-style lamb, Japanese beef curry, Indian butter shrimp and Thai coconut clams.
How To Instant Pot by Daniel Shumski (Workman Publishing, 2017)
The author of Will It Skillet and Will It Waffle (answer: it will waffle, yes) amassed a fantastic new collection of Instant Pot recipes for his new book, How To Instant Pot. Author Daniel Shumski includes an extensive troubleshooting section as well as fast and simple recipes for favorites like no-stir risotto, pressure cooker "baked" potatoes, boiled eggs of all consistencies and even dessert. Saffron rice pudding, anyone?
The Art of Great Cooking With Your Instant Pot by Emily Sunwell-Vidaurri (Page Street Publishing, 2017)
Gluten-free eating has never been more popular, and author Emily Sunwell-Vidaurri of acclaimed blog Recipes to Nourish is applying her magic formula to Instant Pot cookery. Did you ever think you could make a bacon and cheese crustless quiche in a pressure cooker? What about German beef rouladen, stuffed with pickles and mustard? With big, glossy full-color photos and tons of variety, you'll never get tired of cooking with your Instant Pot when you peruse this treasure trove of recipes.
Instant One-Pot Meals by Laura Arnold (Countryman Press, 2017)
You won't believe how quickly you can get Southern-style one-pot meals on the table with recipe developer Laura Arnold's new book. Sausage gravy with biscuit dumplings, jambalaya, gumbo and pimento cheese dip? This book requires you to have a bit of experience using an Instant Pot, but once you've got the hang of it, an entire repertoire of delicious homestyle cuisine is well within reach. If you're stuck inside for the winter without grill or smoker access, pick up a copy of Instant One-Pot Meals and get your barbecued pulled pork on.
Instant Pot Electric Pressure Cooker Cookbook by Sara Quessenberry and Kate Merker (Race Point Publishing, 2017)
For the Instant Pot beginner, there's the authorized Instant Pot cookbook — and it's encyclopedic! Take an in-depth journey into the machine itself and learn what each and every part does. Exceptionally helpful sections include "What You Absolutely Need To Know Before Using Your Instant Pot," and "Rookie Mistakes" so you can begin your (hopefully) long relationship with your new toy. Recipes range from the pressure cooker classics, like sweet and sour cocktail meatballs, creamy rice and and beef ragu to the unexpected. If Instant Pot vegetable pot stickers, cauliflower steaks and marinated beet salad sound like your cup of tea, this is the quintessential book for you.