Brahm Callahan is a Master Sommelier and Beverage Director at Himmel Hospitality Group Boston. Join him on a tour of Ribera del Duero and Rueda, a winemaking region of Spain well-worth a visit. Here are his tips on where to eat and drink in Rueda for an unforgettable trip. 
Spain has always been a powerhouse of red wine making — some of the greatest in the world, in fact. Quality white wine is a new focus in Spain, and the result has been clear: consumers love them. We see Albariño popping up on wine lists all over the United States, but frankly the most exciting white coming out of Spain right now is Verdejo from Rueda. The Spanish know it too, as it is far and away the most consumed white in Spain. Perhaps that is why it is lesser known in the U.S. — they keep it all for themselves!
Rueda has a rich history of grape-growing, but as producers it is still relatively nascent. I find the wines so compelling, they are fresh and clean with bright fruit but enough body and texture from extended lees aging — and most importantly they are an amazing value, with the quality-to-price ratio way in favor of the consumer.
Rueda wine country is located 30 minutes drive south of Valladolid — a lovely historic city in northern Spain with enough culture, food and experiences to warrant a visit on its own (it was actually the capital of Spain for a spell), but it just happens to have a thriving wine region surrounding it. If you're flying in, you are likely headed into Madrid, so I thought I would start with a few fun experiences there to pop the cork on your wine extravaganza.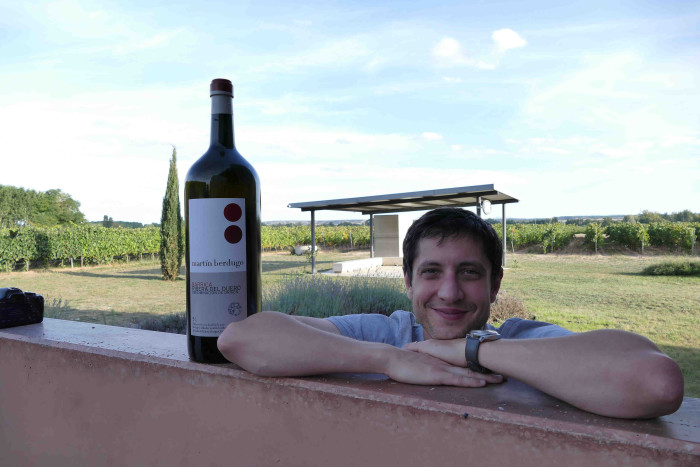 When you land in Madrid
Check into The Principal Madrid Hotel. Not only is it a hip hotel in the heart of Madrid's city center, but they also have an amazing rooftop bar that has sweeping views of the entire city. Enjoy a glass of the José Pariente Verdejo while you're there.
Once you have started your bar crawl, head to La Venecia — it is one of the more historic Sherry bars in Spain, dimly lit with bartenders filling bottles directly from casks for the patrons to try. They have rustic plates of traditional tapas and you can order a glass or a bottle of something you haven't tried yet. It is a little touristy (there is a mix of locals and tourists) but they are jam-packed and for good reason.
Should you decide to escape Madrid for some winery visits, grab your rental car and head northwest for two hours and pick whether you want to stay at the Vincci Frontaura Hotel in Valladolid or one of the surrounding sleepy little towns. It's best to have a vehicle to get around, as the wineries are spread over a number of different areas.


Now, for the wineries
Check out El Hilo De Ariadna (Bodegas Yllera): Not only do they make lovely still wines from Rueda, they have some excellent sparkling as well based on Verdejo. This style is allowed in Rueda and is one of the more underrated wines coming from the region.
While there, have lunch and grab a tour of the massive underground caves and museum dedicated to the story of the minotaur – for real, it is pretty wild.
Walk from El Hilo de Ariadna over to Oro de Castilla. They're right around the corner and honestly, these are some of the most righteous and focused expressions of Verdejo in the D.O. Rueda.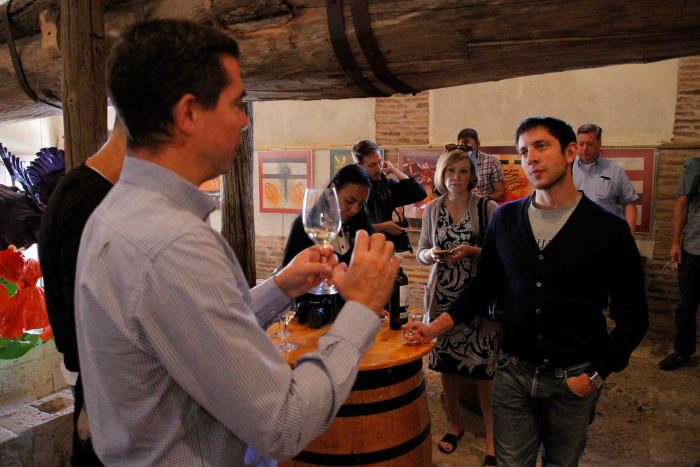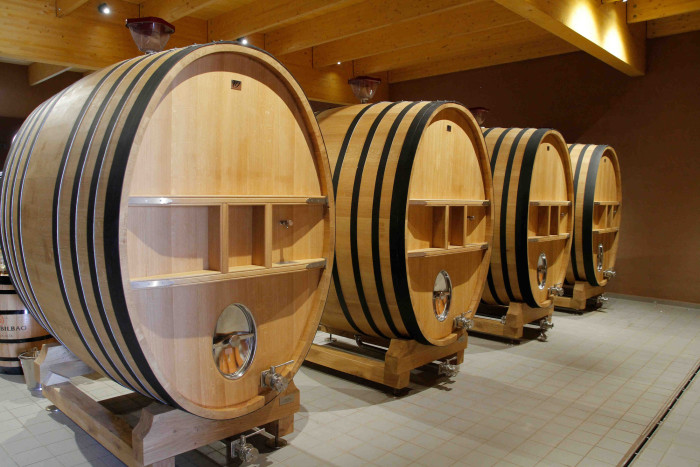 Arrange an amazing guided tour at Ramon Bilbao through the winery with a tasting straight from the barrels and lunch to boot. They are the new guys on the block, having fun experimenting with various types of oak and fermentation vessels, all run by a super-sharp young winemaker, Sara Bañuelos. This one is definitely worth checking out
Also check out Bodegas Shaya, the Gil family are relative newcomers in the area, but they are focused on responsible agriculture and old vines.  The quality and care shows in the wines.
For sure enjoy some quintessential Spanish music, check out The Carrión Theater which is located in the heart of Valladolid.  Lots of very cool shows!
To wrap up your day, head back into Valladolid downtown for dinner at Los Zagales for some tapas shenanigans. Quite a few are award-winning, like the tigretostón (black pudding in a cream roll…think about a savory Yodel) and bread bag (delicious sandwich with edible "plastic" bag). And, of course, they carry a great selection of wines from both Ribera del Duero and Rueda.
After spending significant time in Rueda, there is so much possibility for growth here. The potential quality is amazing, the wines and people are in tune, both honoring the land and place but looking firmly to the future. The elevation, climate and the Verdejo grape itself mean that wines of quality, made in a responsible fashion (organic viticulture is the norm here) can still be made available both in quantities as well as price points for most of the American market.
Beyond that, the wines from Rueda are so food-friendly they should have a home on every wine list.