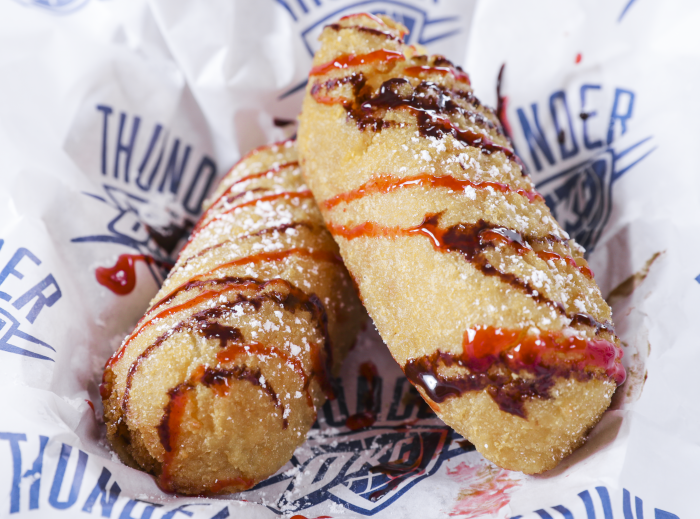 Take a stroll around your local neighborhood on a weekday during lunch hours. Be sure to take note of the restaurants that are busiest. Chances are that these will consist primarily of fast-casual venues, salad chains and/or establishments offering lighter fare. After all, these trends have been building for several years. Diners are looking for nutritious food served in efficient manners. With calorie counts often required to be displayed prominently everywhere from overhead posters to physical menus, the large majority of individuals are more inclined than ever to keep things healthy.
But what about dining options at our beloved sporting arenas? Venues around the country have been quick to tout state-of-the-art facilities and an unprecedented quality and variety of cuisines. Pat LaFrieda custom meat blends are seemingly everywhere (at least in New York City–area arenas) and you no longer do a double-take when a friend comes back to your seats with a piping-hot bowl of gourmet chicken chow mein.
But what about good old-fashioned stadium food? If these brand-new items for the basketball and hockey seasons from Levy Restaurants — catering operators of 22 NBA and 12 NHL arenas are any indication — we can assume that junk food just might forever remain synonymous with professional sporting events. Even if that junk food is, well, slightly elevated from the simple hot dog and fries of years ago. Just take a look at some of these new culinary creations — all deep-fried and appearing well-suited for a state fair — now available whether you're watching Lonzo Ball chase rookie stardom or Melo mesh (clash?) with his new teammates. Sorry, just your typical bitter Knicks-fan editor here.
Chesapeake Energy Arena (Oklahoma City Thunder)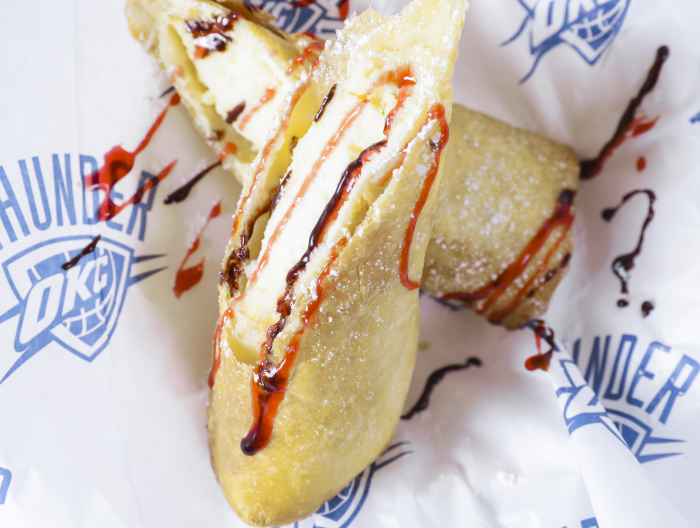 Fried Cheesecake
Pastry-wrapped cheesecake deep fried and topped with powdered sugar, chocolate and raspberry sauce.
Chicken Fried Cheeseburger
Chicken fried beef patty with lettuce, tomato and charred jalapeño country gravy.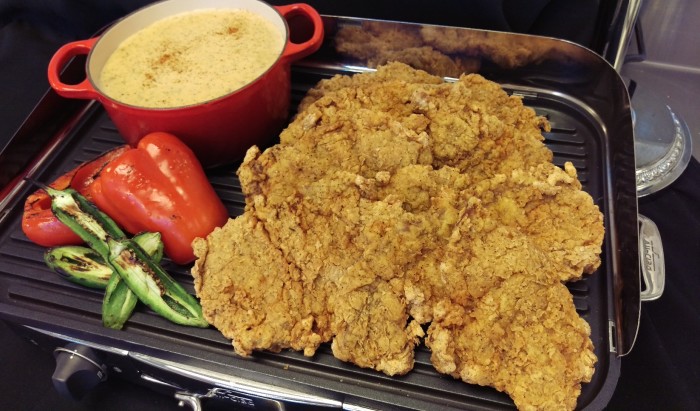 Oklahoma Farm-to-Fork Package
Chicken-fried ribeye with charred jalapeño gravy, jalapeño cream corn, buttermilk mashed potatoes and smoked Oklahoma raised pork belly.
Fried Twinkie
The American classic treat, deep fried and topped with powdered sugar, chocolate and raspberry sauce. 
Scottrade Center (St. Louis Blues)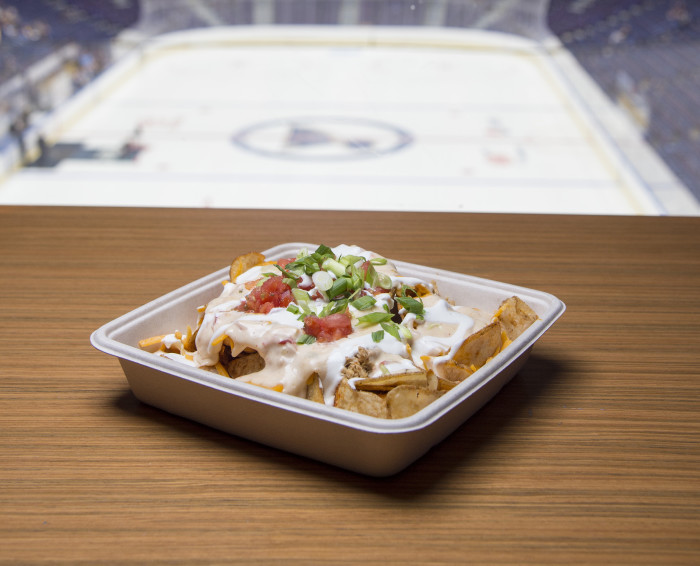 Fried Chicken Poutine
Byrd and Barrel, local fried chicken: house-made tots, cheese curds, fried chicken, smothered in gravy.
Moda Center (Portland Trail Blazers)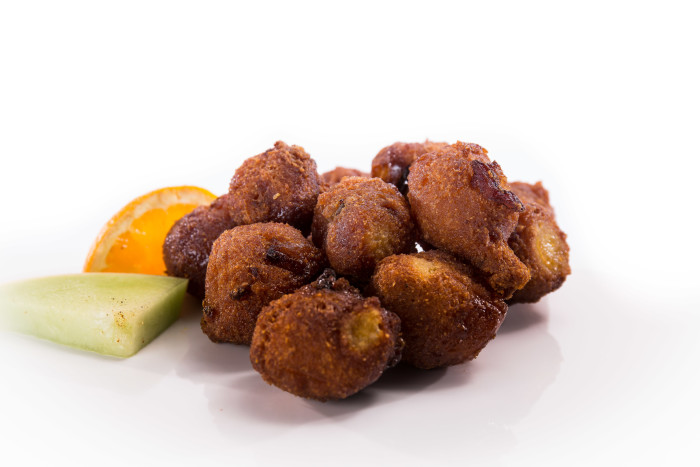 Po'Shines Hush Puppies
Fresh fried corn-battered hush puppies.
Staples Center (Los Angeles Lakers)
Deep Fried Corn Dogs
Hot-link corndog with cajun aioli or Italian corndog with sun-dried tomato and balsamic aioli.