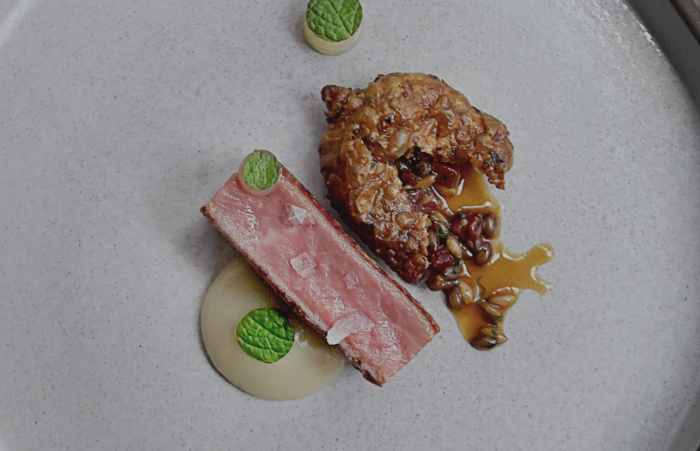 As an editor of a food-based website, I am often asked for restaurant recommendations in New York City. And by often, I mean on a daily — sometimes hourly — basis. These requests range from the outrageously broad ("Hey man, where should I eat dinner with my parents?") to the insanely intricate ("Do you have a recommendation for a good second-date spot that takes reservations, between East 30th and 40th Streets, serving upscale, but not extravagant Mediterranean food, and has great cocktails? This is for tonight, btw. Thanks, bro!")
There is, however, one question that's equal parts common and legitimate and it revolves around sleeper restaurants. Namely, restaurants that are largely unknown to the general public, regularly bookable day-of (yet always somehow usually full on most nights), won't break the bank, and serve quality food and beverage. "Holes-in-the-wall," as they're referred to by some.
At first I was hesitant to share any of my local haunts. After all, I've enjoyed many a meal at all of these places and intend to visit all of them again in the near future. Then again, there's nothing more pleasurable to me than receiving positive feedback from friends and/or readers regarding recommended restaurants. So, without further ado, here are five diverse places — and four bonus places — you should check out the next time you realize you forgot to plan date- or group-night out until a few hours before dinner. Look out for a guide to more casual lunch spots in the coming weeks!
Sleeper Restaurants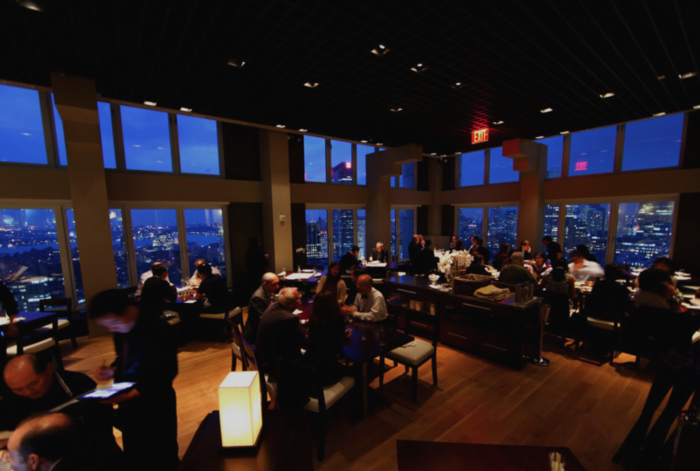 Gaonnuri
I'll preface this recommendation by stating that I'm a lifelong New Yorker. As such, perhaps predictably, I've never been to the top of the Empire State Building nor ever climbed up the Statue of Liberty. The single-best view of New York City that I've enjoyed is at a Korean restaurant, located on the 39th floor of a skyscraper office building. Intrigued? You should be. Besides its floor-to-ceiling windows boasting panoramic views of much of the city, Gaonnuri dishes out some pretty impressive and intricate Korean fare. Table-side grills featuring classic barbecue and American favorites like bibimbap and japchae are complemented by more adventurous choices, like pork belly with octopus and oyster kimchi. Best of all, the price markup from the plethora of Korean restaurants that take up the adjacent block is minimal. A full bar serves quality cocktails that are best enjoyed in the restaurant's breathtaking lounge. 1250 Broadway, New York, NY 10001; gaonnurinyc.com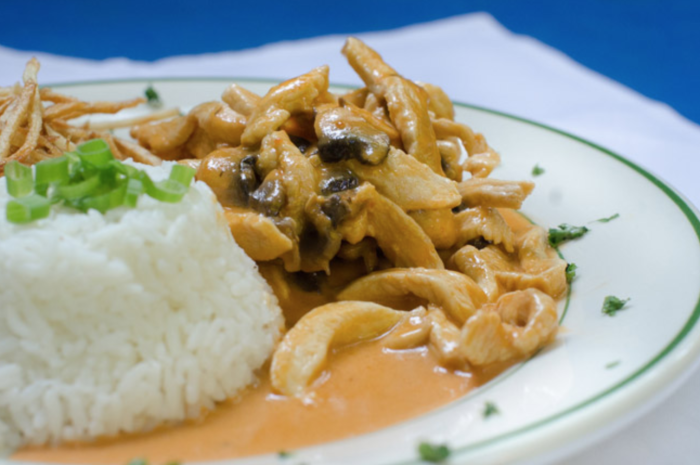 Berimbau do Brazil
Ever been to a Brazilian restaurant? Sure, you may have been to a rodízio or two in your day and we're not hating on that — hey, we love casually taking down six pounds of meat for lunch as much as the next person. But we're talking about authentic, hearty Brazilian food. Whether you already have an appreciation for pão de queijo, picanha and feijoada or have never even heard of any of these dishes, make this cozy, exposed-brick spot in the West Village your first stop to sample some of the city's finest. Pair it with an expertly made caipirinha or two and you just might start proclaiming Brazilian cuisine your "new favorite." Not that any of the editors here at Food Republic has ever done that. Pro tip: the stroganoff just might be the Big Apple's best. 43 Carmine St, New York, NY 10014; berimbaunyc.com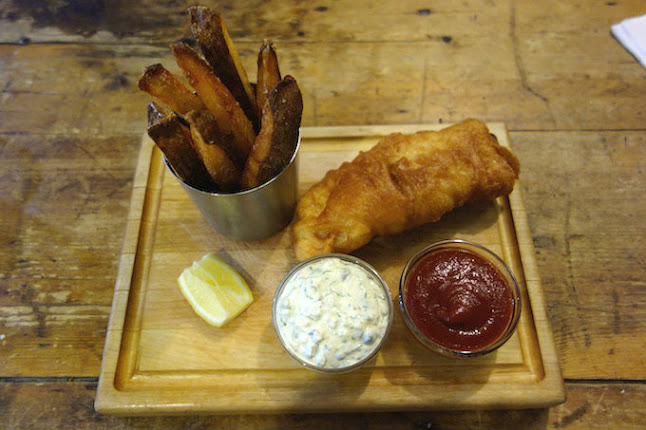 The Shakespeare
British grub gets a bad rap and we think that's a downright shame. There's not much that rivals a perfectly crisped fish 'n chips, served with homemade tartar sauce and a bottle of malt vinegar, alongside a frothy ale. Or a yolk-porn-worthy, piping hot Scotch egg, for that matter. The Shakespeare is unique in that it's one of multiple quality food and drink establishments within midtown's William Hotel (located in somewhat of a food desert). Enjoy one of the city's finest mixed cocktails and light bites upstairs at the beautiful Raines Law Room before making your way down the hall to the elegantly — and differently — designed Peacock Parlor and Garden Room/Terrace or take the stairs down to the decidedly casual, pubby Shakespeare (the same menu is served in these venues). N.B. The Shakespeare serves one of the city's most underrated burgers. 24 E. 39th St, New York, NY 10016; theshakespearenyc.com
Umi Sushi
It's no secret that New York City is in the midst of a sushi renaissance. High-quality omakase joints are opening faster than any other type of restaurant citywide, while old standbys continue to pack in crowds nightly. There's something for every kind of budget and trust us, when it comes to sushi in NYC, that budget can get away from you pretty, pretty quickly. And that's why we're not here to recommend a glitzy new sushi bar or remind you to visit a no-frills institution (like Tomoe). This article is about restaurants that you have likely never heard of, after all. Umi Sushi is that ultra-rare, neighborhood sushi joint that is a distinct step above the competition…at those same neighborhood-friendly prices. Just don't expect much in terms of ambiance (we'll spare you a photo of the exterior) and you'll walk out satisfied and with the contents of your wallet surprisingly intact. 118 E. 31st St, New York, NY 10016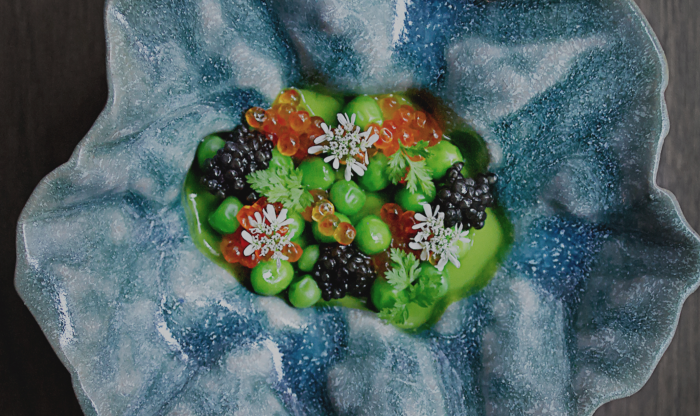 The Musket Room
How could a Michelin-starred restaurant possibly find itself listed on a list of sleeper restaurants? It's a vastly unknown cuisine (New Zealand), for one, quietly playing host to a steady stream of in-the-know diners since opening in 2013. Basically put, chef Matt Lambert is serving the highest quality of food without any of the pretentiousness (or price tags) commonly associated with fine dining. An elegant, rustic space splits into two distinct dining venues: a front room with a bar and a more secluded back room overlooking the restaurant's private garden. There are two tasting menus offered, but also à la carte selections, including tender Manuka smoked scallops and its signature dish, New Zealand red deer infused with gin flavors. The bar program is on-point and service is impeccable. It's time for you to experience food from down under. 265 Elizabeth St, New York, NY 10012; themusketroom.com
Bonus picks:
These four restaurants are more likely to be on your radar. Still, with tables available on most nights, we think they deserve more credit for serving solid, consistent food in lively atmospheres. Included with each is a short description.
Khe-Yo
The city's only Laotian restaurant is owned by acclaimed chef Marc Forgione. Sharable plates (some of which are best eaten with your hands), well-made cocktails and a homey wood-accented vibe make it ideal for a dinner before a night out.
Salinas
Both classic and creative tapas selections in a trendy, intimate space in Chelsea (making it perfect for either date night or group dining).
Barn Joo
There are now three locations of this Korean gastropub, which combines Korean street food and a full bar. Expect a fun atmosphere on weekends.
Hakata Tonton
Its specialty is tonsoku (pork feet). Need we say more? But seriously, make a reservation and order from an extensive menu that just might change your perception of "Japanese food." Be sure to spring for a hot pot.