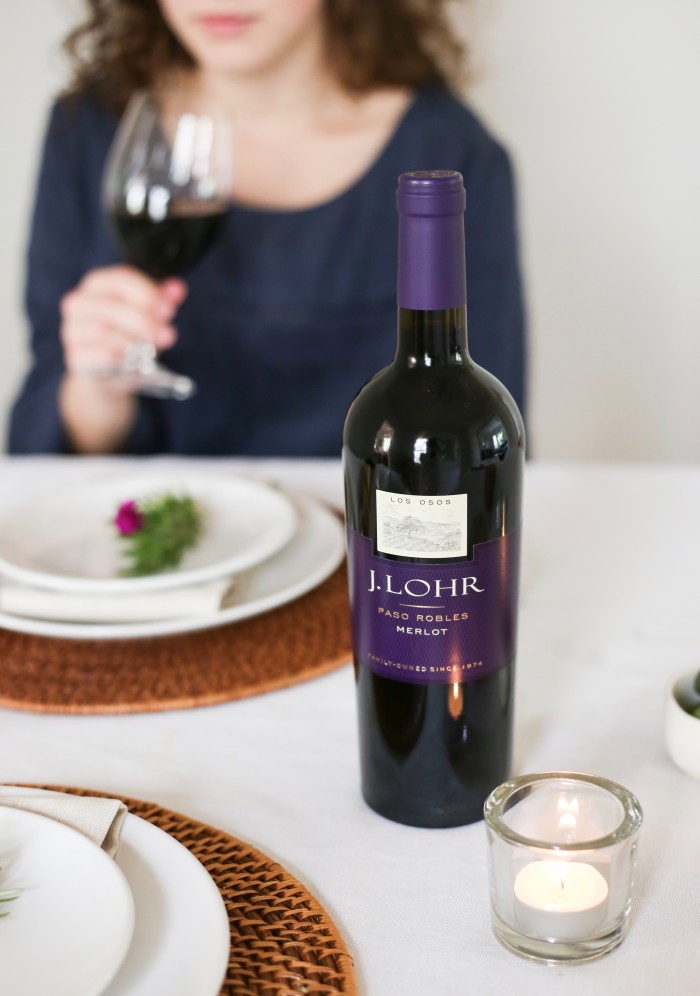 When looking at Merlot through the lens of a rom-com movie, this widely planted varietal is the stunning but unsung lead who hides behind a set of thick frames in the first act. The grape's easygoing roundness and predilection for early ripening makes it a natural partner to Cabernet in the world's favorite Bordeaux blends. It softens the intensity of Garnacha and Syrah in Priorat blends and lends an Old World sensibility to American-made Meritages. But much like the bespectacled heroes and heroines of countless love stories, once the glasses (or blending varietals) are stripped away, Merlot has a chance to truly shine.
A longtime favorite of vintners in France, the grape was an instant hit when it was introduced in coastal California vineyards, where temperate and consistent weather make for early ripening and healthy harvests. By the 1990s, Merlot was reaching new highs in the U.S., as the market came to love the jammy, fruit-forward offerings. California Merlot's popularity came courtesy of its approachable soft tannins and bright berry and cherry qualities—but wasn't without its detractors. British wine critic Jancis Robinson has likened the most basic bottles of Merlot to "red Chardonnay," an analogy that anyone who has been to an airport bar or office party can surely understand.
The secret to making a well-balanced, single-vineyard Merlot is finding the ideal place to plant, something that Jerry Lohr, founder of J. Lohr Vineyards & Wines, had in mind when he set up shop in Paso Robles in the early '80s. This unique AVA, or American Viticultural Area, possesses a few essential qualities that make Paso an ideal place to showcase the true nature of the Merlot.
When produced in an ideal climate, it's an adaptable varietal that can sit comfortably on your weeknight dinner table, sipped with friends and family, or stashed in the cellar for a few years. It has a beautiful versatility that's equally at home on the barbecue as it is on a well-chosen wine list.
Brenden Wood, Assistant Winemaker at J. Lohr Vineyards & Wines, says that Paso Robles is an ideal place to showcase Merlot's true nature. He should know: Wood has been tending to J. Lohr's 167 acres of Merlot since 2004. Living in the same microclimate as the vines, known as the Templeton Gap, both Wood and the grapes that he manages are treated to a perfect mix of warm, sunny days, refreshing afternoon breezes and no-AC-necessary nights. Templeton Gap is tucked between the Pacific Coast and the Santa Lucia Mountains, and the range in temperatures allows for an ideal balance of acidity and freshness in the grapes.
But even with idyllic temperatures, there's a lot going on under the surface in Paso Robles. As with many wine growing regions, there's an ancient element at work — a significant presence of limestone in the soil. According to Wood, the limestone makes it harder for vines to thrive. "It forces them to struggle," he says. The struggle makes for smaller clusters of fruit with a more concentrated flavor. In California, limestone acts as a subterranean sponge, soaking up rainfall and limiting the vineyards' needs for irrigation.
Wood might have a degree in biochemistry from Cal Poly, but he's able to explain his thinking in simple terms. "I look at it like backyard tomatoes. If the roots are used to water they grow shallow and don't have to work hard." By taking advantage of the native makeup of the vineyard's soil, the vines at J. Lohr grow deep and showcase the natural beauty of the Paso Robles grown and vinified Merlot.
Geographic locations, microclimates and soil science might not be the first subjects that spring to mind when you enjoy a bottle of Los Osos Merlot, but like most handmade products, things have a tendency to taste richer when you know the backstory.
With Los Osos, the fruit is first, landing brightly with that pop of juicy acidity. The varietal's signature softness come into play via a year spent resting on oak, rounding out the red fruit notes with just the right amount of richness.
For Wood, it's all about the sense of place. "Paso Robles winemakers really want to showcase the fruit," he says. "We're more stringent about keeping the wines clean so you can really just get a good idea of what the fruit is like."