Here's The World's 50 Best Bars Of 2017 List!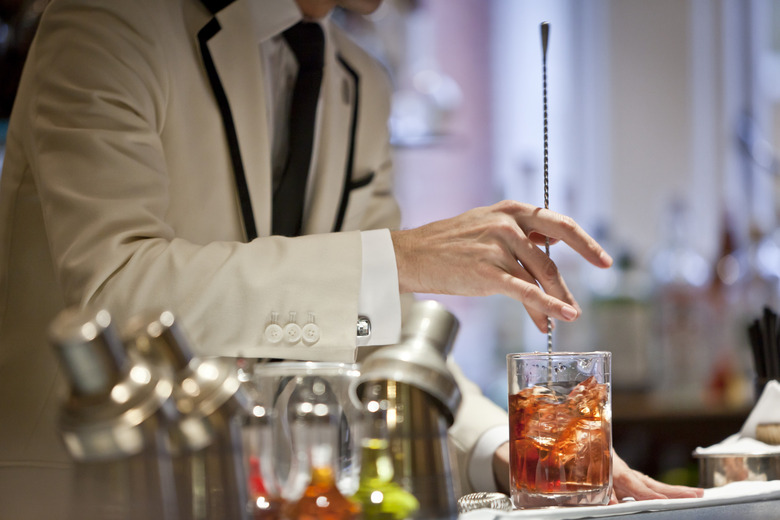 American Bar in London is the World's Best Bar in 2017. (Photo courtesy of American Bar.)
London dominated this year's World's 50 Best Bars list this year, occupying all but one of the top five rankings. The U.S. brought home 13 awards, with The Nomad in New York placing third, making it the country's best bar. New York boasts seven spots on the list, including #16 Dante, headed by Food Republic contributor Naren Young. Last year's top bar, The Dead Rabbit falls to number five this year, while American Bar in London rose from the second spot to be crowned this year's World's Best Bar.
Here's the release and the list in full:
The World's 50 Best Bars 2017 provides a definitive list of the world's best drinking venues, voted for by those in the know. The final list is compiled by votes from an academy of 500 of the most renowned names in the drinks industry. Here it is, in its entirety.
American Bar, London
Dandelyan, London
The Nomad, New York
Connaught Bar, London
The Dead Rabbit, New York
The Clumsies, Athens
Manhattan, Singapore
Attaboy, New York
Bar Termini, London
Speak Low, Shanghai
Little Red Door, Paris
Happiness Forgets, London
High Five, Tokyo
Licoreria Limantour, Mexico City
Atlas, Singapore
Dante, New York
Oriole, London
Broken Shaker, Miami Beach
Candelaria, Paris
Himkok, Oslo
The Gibson, London
Black Pearl, Melbourne
Floreria Atlantico, Buenos Aires
Operation Dagger, Singapore
28 HongKong Street, Singapore
Trick Dog, San Francisco
Sweet Liberty, Miami Beach
Indulge Experimental Bistro, Taipei
Lost & Found, Nicosia
Baba Au Rum, Athens
Tippling Club, Singapore
Blacktail, New York
Jerry Thomas Speakeasy Rome
Le Syndicat, Paris
Tales & Spirits, Amsterdam
Bar Benfiddich, Tokyo
Employees Only, New York
Schumann's, Munich
La Factoria, San Juan
Quinary, Hong Kong
Aviary, Chicago
Mace, New York
Nightjar, London
Linje Tio, Stockholm
The Baxter Inn, Sydney
ABV, San Francisco
Native, Singapore
Tommy's, San Francsico
Lobster Bar, Hong Kong
Imperial Craft, Tel Aviv