Fish tacos are a fantastic way to get out of a Mexican food slump. If you've had one too many burritos, loaded nacho platters or Taco Bell trips in recent memory, a warm tortilla filled with crispy fish, crunchy slaw and a drizzle of salsa, crema and/or hot sauce is exactly what el doctor ordered. Check out 10 of our favorite fish taco recipes — enjoy!
Jicama is sometimes called Peruvian pear and I was delighted to discover they grow in Australia in Darwin and far north Queensland. In Mexico jicama is often served as an aperitif snack, cut into strips and sprinkled with smoked paprika then served in a tall, narrow glass partially filled with freshly squeezed lime. This is a terrific alternative to any olive in my opinion! This tropical taco is given a South-east Asian twist with herbs, green mango, chilli and jicama for a lip-smacking and feisty taco treat. The marinade for the seafood is very versatile, the hero being the achiote paste, with its savoury, citrusy and complex taste.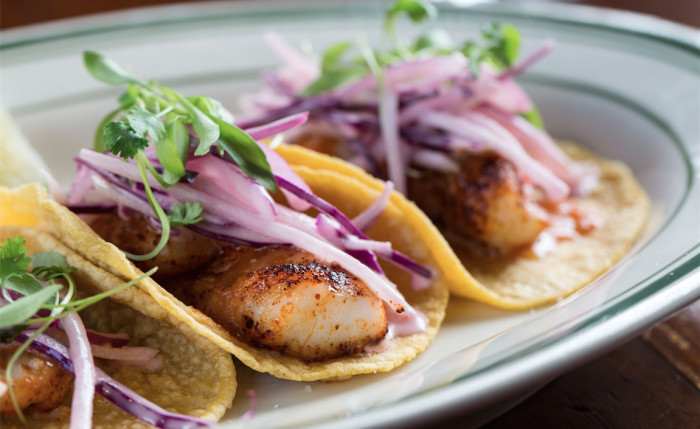 Chef Julian Medina is one of NYC's most beloved Mexican chefs, with five restaurants under his belt and a cult following of taco fanatics. His newest outpost is a Hell's Kitchen location of his popular Tacuba restaurant, a Day of the Dead–themed food fiesta, complete with finely crafted cocktails, ceviche and everything else you could want from an upscale taqueria. Chef Medina loaned us his recipe for tacos de pescado a la talla — traditional tacos usually made with grilled whole fish. Feel free to take a shortcut in your kitchen at home and use the broiler instead, though!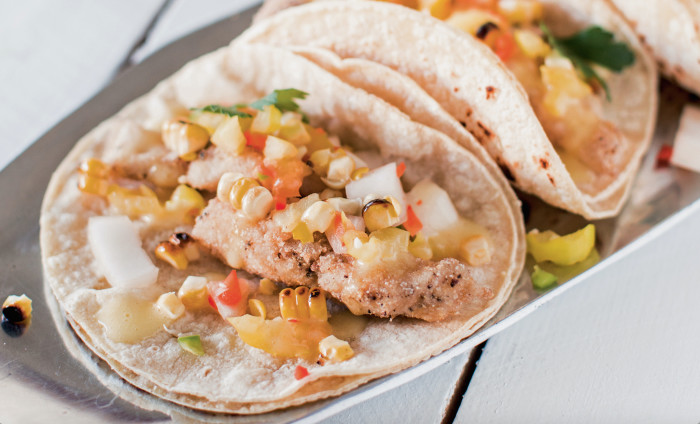 Bailey Spaulding, brewmaster and cofounder of Jackalope Brewing Company, and her fiancé, chef Luke Williams, often cook together at home to make dishes like this one. Pair Williams's recipe for tacos with Spaulding's Jackalope Bearwalker, a maple brown ale.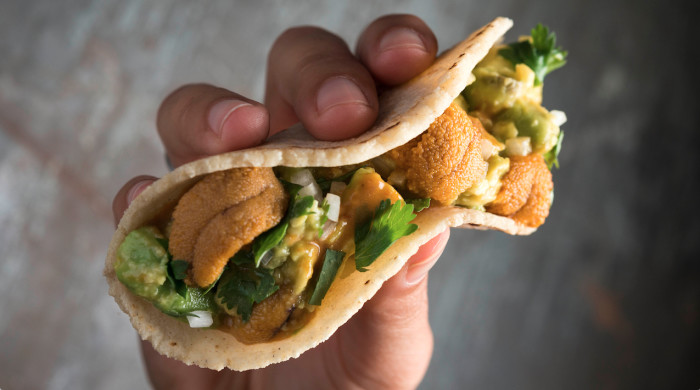 This taco was born out of a shared opinion among my cooks and friends that a tortilla is as worthy of precious ingredients as any piece of Raynaud china. When I thought about making a sea urchin taco, I knew that working it into guacamole would magnify the briny sweetness the spiky creature is known for — the fat in an avocado can help stretch and carry flavors just like a knob of butter. Its lobes (sometimes called "tongues") show up three times in this taco: mashed with avocado, piled on top of the guacamole in a bright orange heap and combined with chipotle and lime juice in a simple salsa. The sea urchin and avocado have a similar luscious texture, and biting into this taco is a bit like face-planting into a just-fluffed pillow or planting a raspberry on a fat baby's belly.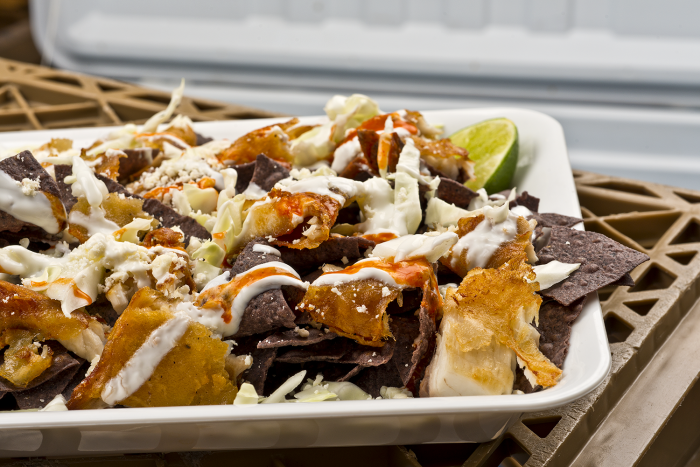 With Baja fish tacos on the mind, I thought I'd make mini fried fish empanadas using folded-over tortillas. But the thought of folding and frying 20 fried fish empanadas in non-self-adhesive dough and finding five or six photogenic ones made me sad, so I decided to throw the whole concept on top of nachos. Problem solved. Shortly after this photo was taken, the team descended upon this plate like sharks. That's the only measure of success we use in Test Kitchen.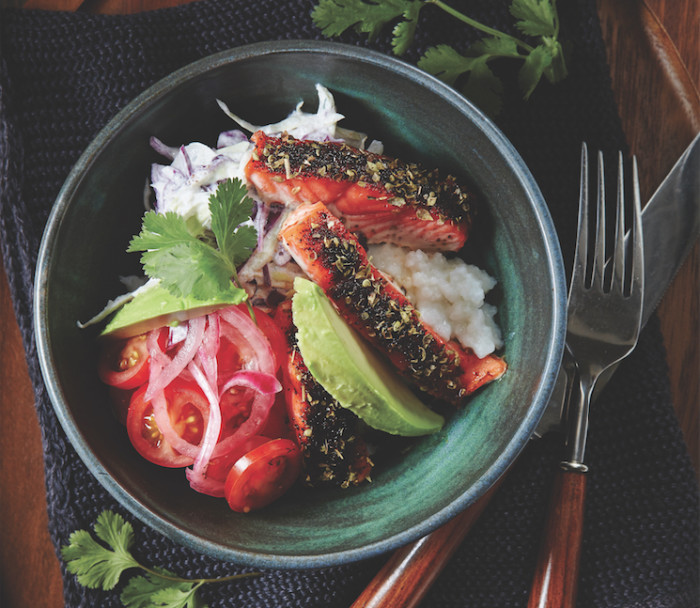 Mexican and Southern foods have formed a fusion of their own, and grits are a perfect player in that game. Instead of tortillas, soft and creamy grits say Georgia, while the fish taco fixins say SoCal. We can dig in wherever we live, just because this bowl is so dang tasty.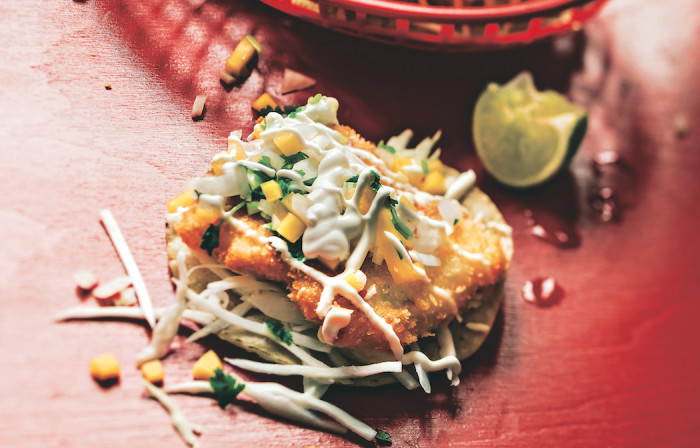 Fish and coleslaw might not sound particularly appetizing, but I promise you: Baja fish taco is the king of tacos.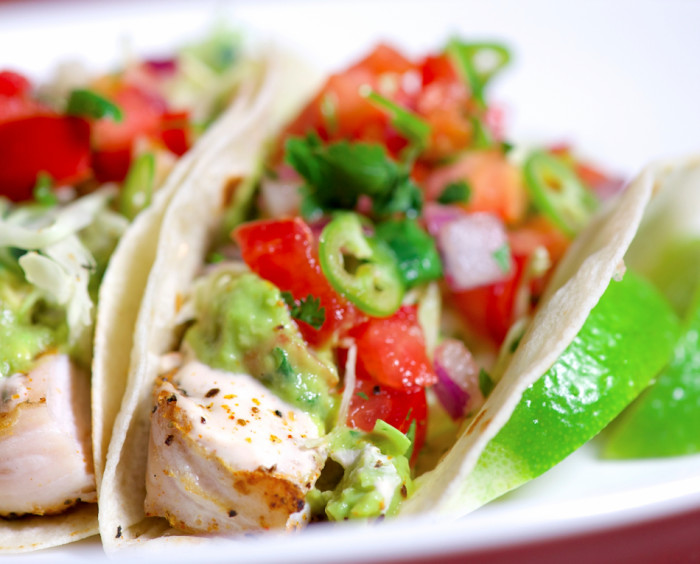 "Baja tacos are probably my favorite kind of taco to cook over a hot grill in the summertime. We use mahi in our tacos, but tilapia is also a good choice," says Sam Anguiano. " You can also batter and fry the fish, but if you want the ultimate fresh flavor, grill them over live mesquite and you will never go back."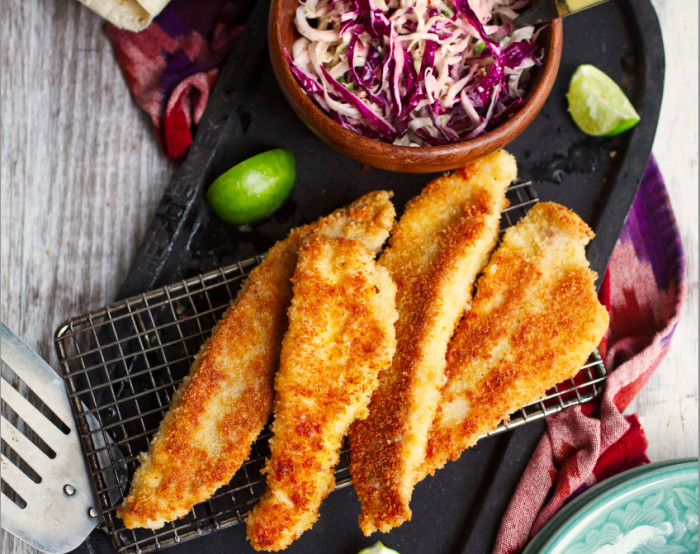 My siblings and I used to fish for catfish in the Ohio River when we were kids. As soon as we caught them, we'd throw them back into the murky waters, waiting for the next "big one" to take the line. Today catfish are farm-raised, and these delicious fish are perfect for fish tacos because they're firm and hold their shape. The crunch and smoky spice of the red-and-white chipotle slaw is my favorite filling to go with these crispy fillets all wrapped up in a warm tortilla. No need to drop a line.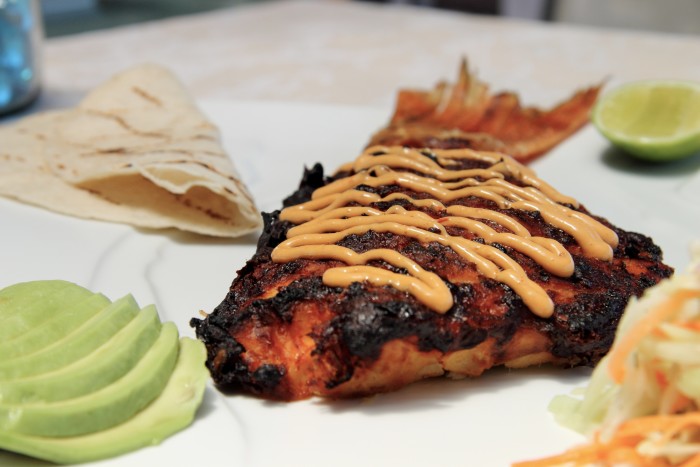 It's a great day for fish tacos! Mere minutes after the fish arrive, chefs Richard Sandoval and Philippe Piel have already cleaned the pink snappers and are cooking them (whole, but boneless) over a wood-fired grill in the restaurant's outdoor exhibition kitchen. Large flames lick up through the grates, caressing the fish, engulfing it. Minutes is all it takes before they're done. The outer flesh is heavily charred, black as coal and crinkled around the edges. Overdone? Well, there is still a suggestion of pink underneath, and as I tear into it with my fork, the meat inside is pearly white and as juicy as the sea. The chef grabs a bottle of a citrus-based sauce and squirts it onto the snapper. He hands me a whole fish on a plate garnished with chayote slaw and avocado.