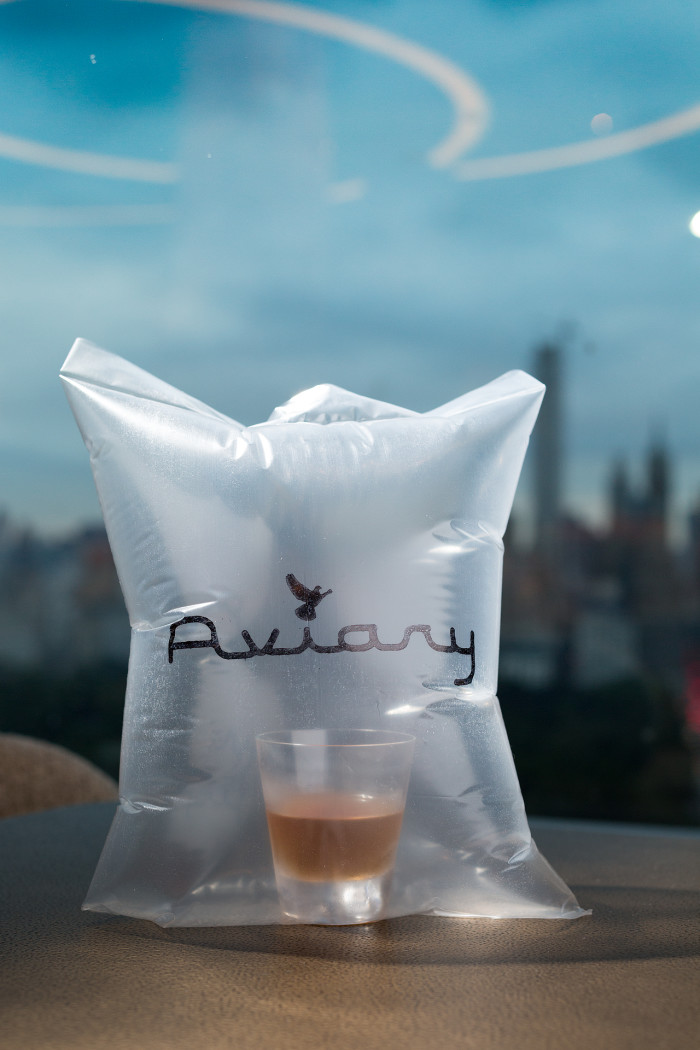 Grant Achatz and Nick Kokonas, the masterminds behind Chicago's renowned Alinea and The Aviary, are bringing the fun, experimental bar and lounge to New York City.
Opening in the Mandarin Oriental, Achatz and Kokonas, with help from Chicago-based beverage director Micah Melton, are showcasing over-the-top, experiential cocktails that play off of both Chicago and New York. The "Wake and Bake" (pictured above) features a cocktail of single-barrel rye whiskey, coffee, orange and vermouth and is served in a plastic bag filled with the tantalizing aroma of everything bagels. The bag is popped tableside to embody the scent of a New York morning.
The team will also bring popular dishes from Alinea like Achatz's black truffle explosion. Exclusive to the New York location, food service will be available all day. The team will also be manning the food and drink menu of The Office NYC, adjacent to The Aviary.
You can make a reservation here.