Small Taprooms Are On The Rise For Brewers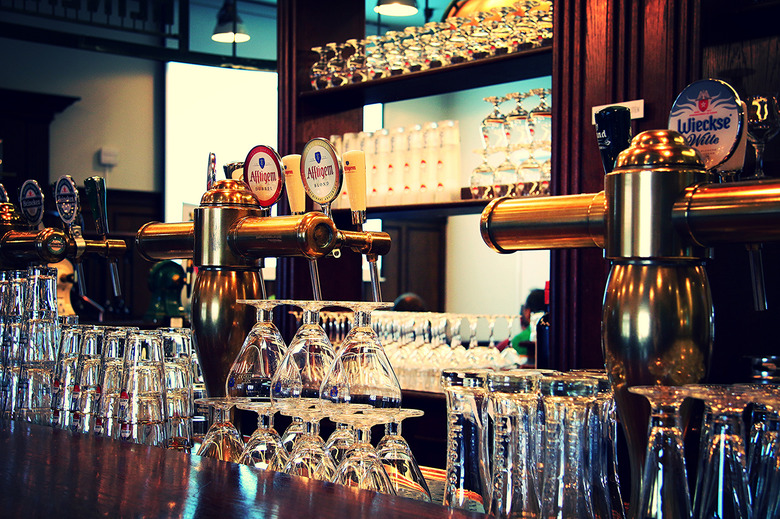 Brewers are finding that small taprooms are more than beneficial for business. (Photo: alexlehner/Flickr.
There's nothing like coming together over a nice cold one at the end of the day. That's what some craft brewers are banking on, at least.
NPR reports that there's a trend of independent breweries opening up taprooms, sometimes offering food and selling their beer directly to customers. The practice has become more popular thanks to the loosening of laws that don't allow brewers to sell beer to customers unless in a dining establishment. State laws required that most revenue came from food sales. In other words, breweries could only make the direct sale in a brewpub with a functioning kitchen.
Nowadays, it's easier for breweries to simply set up shop and pour brews for all — so much so that there are seven taprooms in a half-hour radius in a suburb of Boston, according to NPR. These taprooms also bring in 40 to 50% more profit than if the brewers sold wholesale to distributors.
The chief economist of the Brewers Association, Bart Watson, tells NPR that many of these breweries are happy with their local status.
"Most new brewers are fairly content being in a locally distributed network," Watson says. "The era of moving up to a Boston Beer Company [maker of Sam Adams] is over. Beer lovers are much more likely to buy beer if they can visit taprooms."
And as study shows, craft breweries are driving tourism to cities like never before.