When it comes to Chinese food exports, many people would think "litigious" over "luxury." Caviar might not even cross your mind. But due to overfishing as well as economic sanctions on Russia and Iran, two of the world's largest producers of the salty cured fish eggs that regularly fetch $100 per ounce are more or less out of the game. And guess who's waiting in the wings with the largest sturgeon farm in the world?
According to Bloomberg, China is in fact poised to dominate the caviar market, beginning with Petrossian. The famous French purveyors of fine specialty products sell the mid-priced, internationally certified Chinese Kaluga Queen brand, farmed in Zhejiang Province.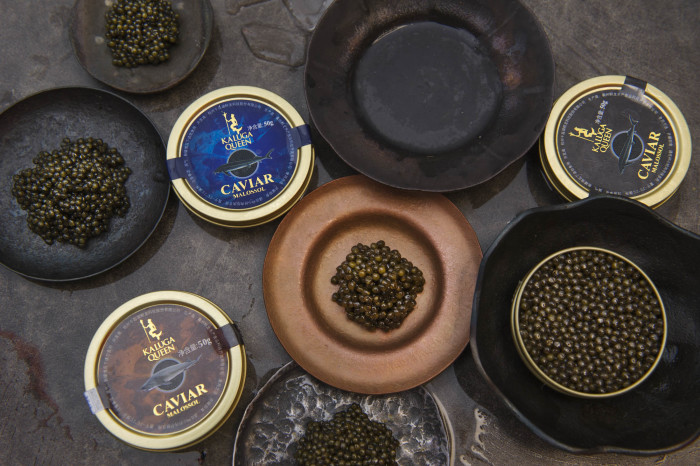 If you're still on the fence as to whether Chinese caviar is a good idea, take your lead from culinary perfectionists Eric Ripert and Daniel Boulud, both of whom serve Kaluga Queen at their restaurants. In fact, if you've enjoyed caviar in the last decade or so, don't assume it came from one of the more notable caviar-producing countries and don't assume that because it didn't, it's a cheap knockoff. Not only is the farm impressive in scale, it's also the first sustainable aquaculture sturgeon farm in Asia. Alexandre Petrossian himself told Bloomberg, "We check the water, the fish. Anything that we get from China we make especially certain that it conforms to our standards."
But they're not quite all the way there — owing to general public mistrust of Chinese food exports, Kaluga Queen caviar is repackaged to reflect the Petrossian brand. If you want to know where it originated, you'll have to ask specifically.