Whichever iconic role pops into your mind when you think of actor Harrison Ford, there's something completely unrelated you should know: Ford respects frittatas, knows how to make one and was eating one while being interviewed for the cover story in GQ's latest issue.
A frittata, for those who don't know (unlike Ford), is an Italian dish of beaten eggs poured over cooked ingredients in a pan and fried or baked until set. And for those (like Ford) who enjoy saying the word "frittata" in part because they do know what it means, you may find this information useful: the interview frittata was a garden frittata with cheese. Note to selves: incorporate more interview frittatas into our jobs.
Like in this story, the word frittata appears in the GQ piece no fewer than six times, which surely breaks some record for stories not specifically about frittatas. And now that we have your appetite piqued, here's a few recipes we're sure Han, Indie, Jack Ryan, Blade Runner and even President Marshall would dig.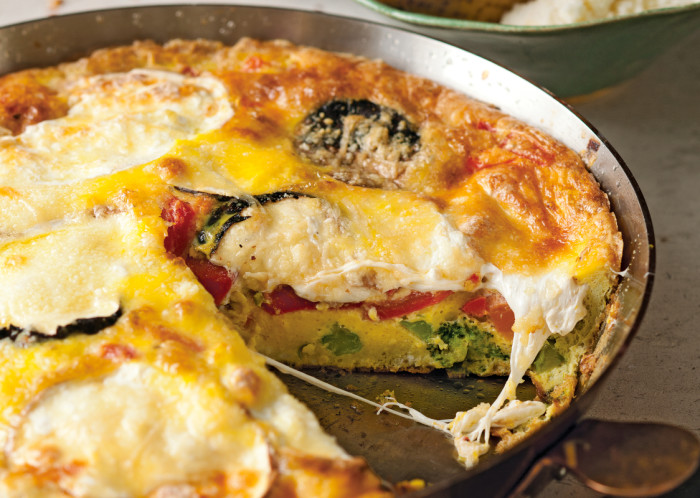 Smoked mozzarella (which has a savory, meaty quality), salty Parmigiano-Reggiano, sweet roasted red peppers, and broccoli (with its vegetal and slightly bitter flavor) add up to a complex, balanced, and satisfying breakfast or brunch dish. Save the broccoli stalks for soup or salad.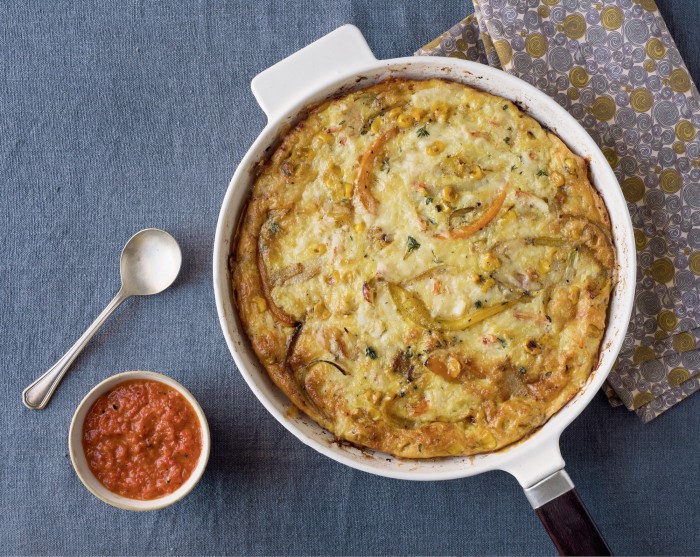 The frittata is an Italian dish (Marcella Hazan's onion frittata was one of the first recipes Ben learned as a kid) that's similar to an omelet but, in our opinion, better and easier. The cheese and fillings are evenly distributed throughout the fluffy egg base rather than sandwiched in the middle, and there's no messy flipping involved. It's another perfect vehicle for our love affair with crab and corn, along with a nice sharp cheddar.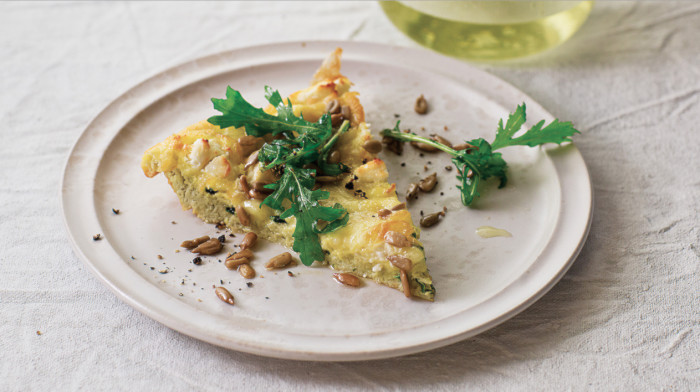 What's really nice here is the way the two cheeses play off each other. The sharp, tangy goat cheese gets very soft, and the stronger Gruyère becomes melty, but each maintains its own identity. Peppery arugula ties it all together. The cooked greens wilt into the cheesy frittata, and the bright arugula side salad cuts through the richness of the frittata and makes this a complete meal.