Listen To Andrew Carmellini And Rapper A$AP Ferg On New Talkhouse Podcast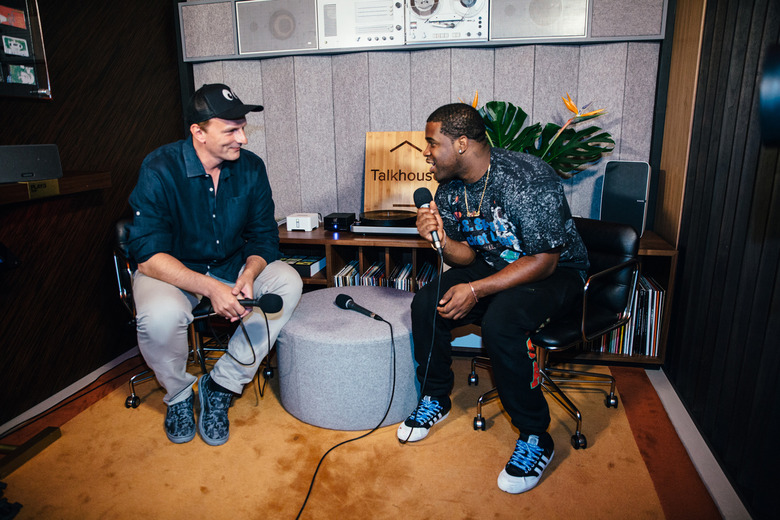 Sonos Store, New York City July 24, 2017
Sonos Store, New York City

Music and food collide on Talkhouse's and Food Republic's newest podcast, "Talkhouse Food." Chef and restaurateur Andrew Carmellini joins rapper A$AP Ferg in a discussion about inspiration, leadership and outdoor cooking over open flames in the first episode.
In partnership with Talkhouse, FR co-produces the series, which is recorded live at Sonos. This will be the media company's first venture in the gastronomical world. The Talkhouse Podcast is known to bring pairs of musicians, actors, comedians, filmmakers and public figures in conversation with no moderation.
Check out the first episode below and subscribe now on iTunes or Stitcher to stay in the loop on future episodes of the Talkhouse Podcast.