Chef Navjot Arora was on the road to become a doctor as per his family's wishes. When he was waitlisted to the medical school of his choice, he opted to study hospitality instead. Fast forward about 30 years, Arora now heads the kitchen at Old Monk in New York's East Village, showcasing different regional Indian cuisines.
Growing up, Arora moved around the country due to his father's work, but visited his maternal grandparents in Punjab every summer. His "fond memories" helped root him to this part of country, while his travels exposed him to regional cuisines.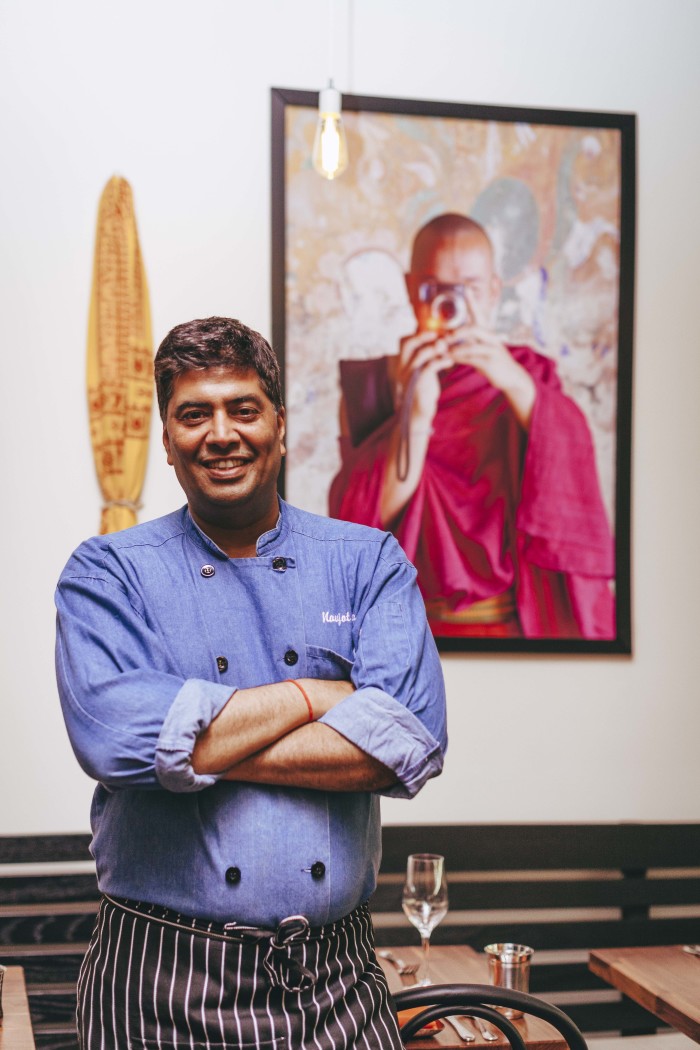 "Indian cuisine is very, very diverse. It's based on climate of the region, religious preferences and history, of course, meaning who invaded that part of the country," Arora says. "There's no single language spoken [in India]. They say in a 10-kilometer area, you can hear 10 different languages and dialects. So, Indian cuisine, similarly, is very diverse."
Arora pays tribute to the diverse dishes of India through Old Monk's menu. From Tibetan-style momos and Indianized Chinese-inspired honey chili chicken, to Tellicherry pepper beef and dhaba tandoori murghi, inspired by roadside stands called dhaba that served as one of the few dining-out options until 10 years ago. A dhaba stand only has an oven and a fire pit and patrons could bring doughs and meats to be cooked.
We sat down and asked Arora to break down the regional cuisines in India.
North
Home of states Punjab and Kashmir, Arora says this is the style of Indian food Americans are familiar with. Accessibility of yogurt and dairy is higher in the North, making food richer. He refers to the area as the wheat bowl of the country, which is apparent in variety of breads often found there.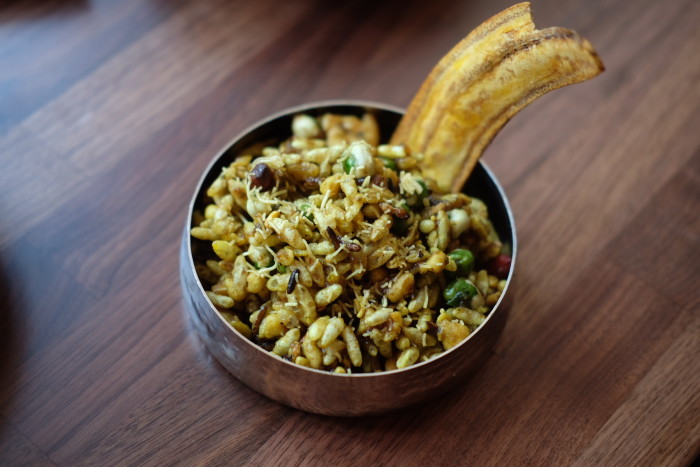 East
Arora tells us that desserts and cooking with mustard oil are the East's specialties. He also represents this region on the menu with wild rice jhaal moori. He puffs wild rice and serves it with wasabi peas, tamarind, a bit of mint and a plantain chip. Tamarind offers tangy sweetness to the savory, crunchy textures.
South
Because India forms a peninsula into the Indian Ocean, there's a bounty of seafood in the South. Tropical ingredients like coconuts are also integrated more in forms of milk and oil throughout the South. Chilies are abundant in the area, meaning curries are much spicier than they are throughout the country. See the very popular vindaloo.
The South is also home to the four-day long harvest festival of Pongal, which is also the name of a rice and lentil ball that's only cooked during the festival. Pongal can be served sweet or savory. Old Monk serves the latter, crisped up with tomato chutney. "The pongal itself is nothing but a comfort food, a risotto-like rice and lentils cooked together," Arora says.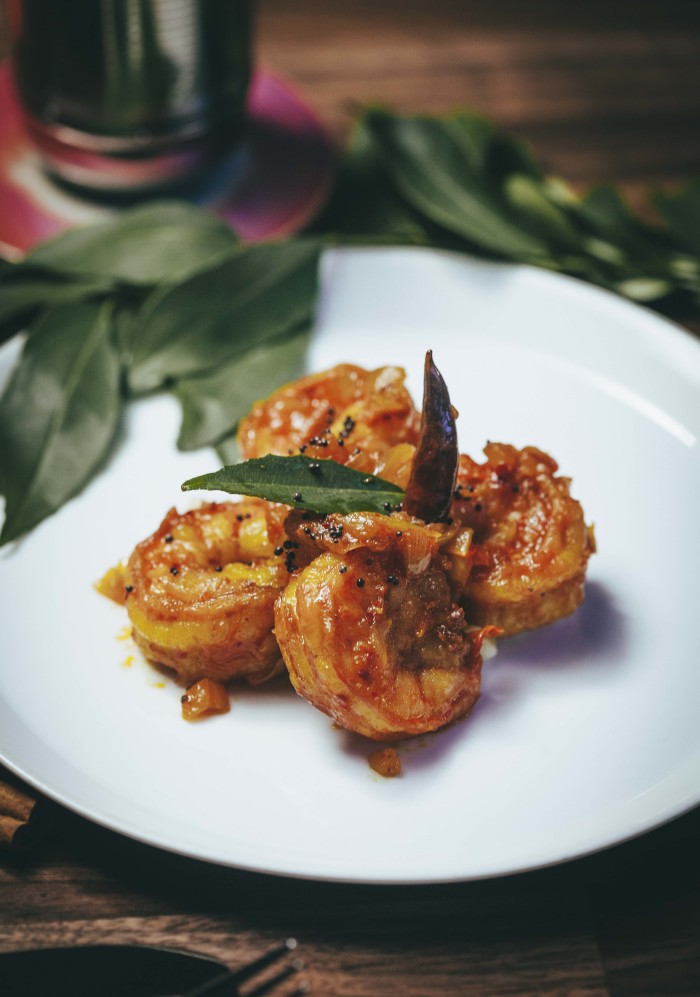 West
Chickpea flour is a popular ingredient here. Incredibly "arid" and desert conditions makes vegetation sparse in the West and even drives Arora to say that cuisine from the West is not as "exciting" as what can be found in the northern and southern parts of the country. However, because the West borders the Arabian Sea, seafood dishes can be found in this region. Prawn balchao is a specialty at Old Monk, served in a spicy tomato-based sauce and pickling spices to represent the West.