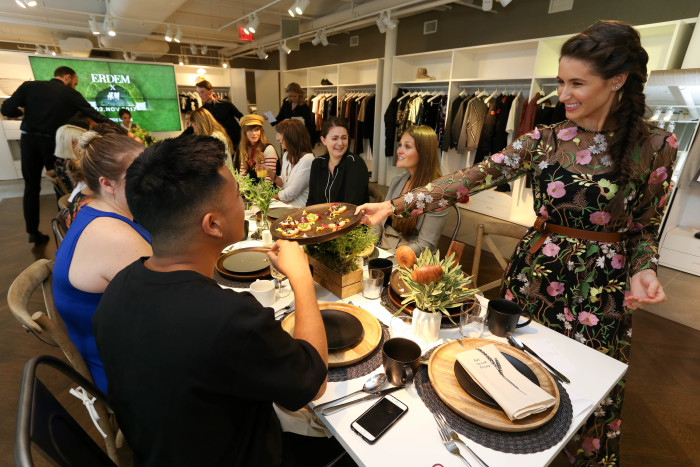 Vegan chef Chloe Coscarelli of Cupcake Wars and (previously of) By CHLOE fame helped celebrate the launch of Swedish clothing brand H&M's home kitchenware line.
For those who are past their IKEA days but can't yet afford Crate & Barrel, the line features mugs, plates, bowls, serving spoons, cutting boards and more in sleek, monochromatic design. "Conscious" aprons made of 100% cotton and linen napkins are also available.
Coscarelli served breakfast at a launch event to demonstrate how the dark-colored plates were an incredible, Instagrammable backdrop for avocado toast and other crowd-pleasers.
Check out some of H&M's kitchen line below.