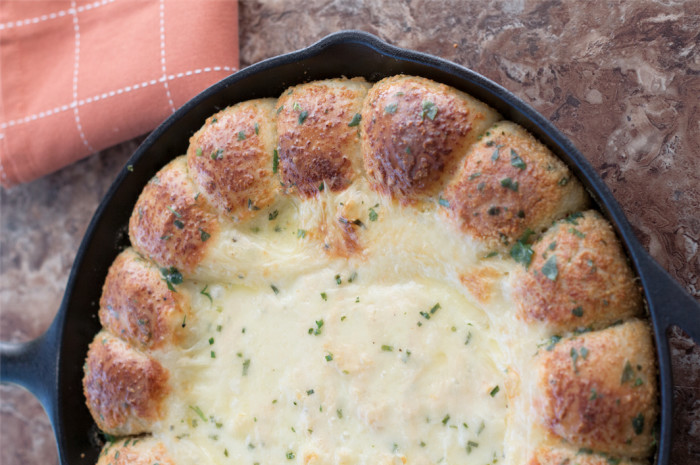 Whether you're solely responsible for that hungry crowd or simply bringing a dish to share, these flavor-packed Labor Day snacks will keep everyone's pre-barbecue hunger at bay. From the cheesy crab dip with homemade garlic herb rolls to the decidedly less decadent (but no less delicious) kale, pea and ricotta fritters, there's something in this mix for every one of your guests.
You can't beat a fabulous dip that bakes the dippers along with it in the same skillet. I love placing this interactive dip in the center of the table, then stepping back and watching everyone dig in. There's never a scoop left over.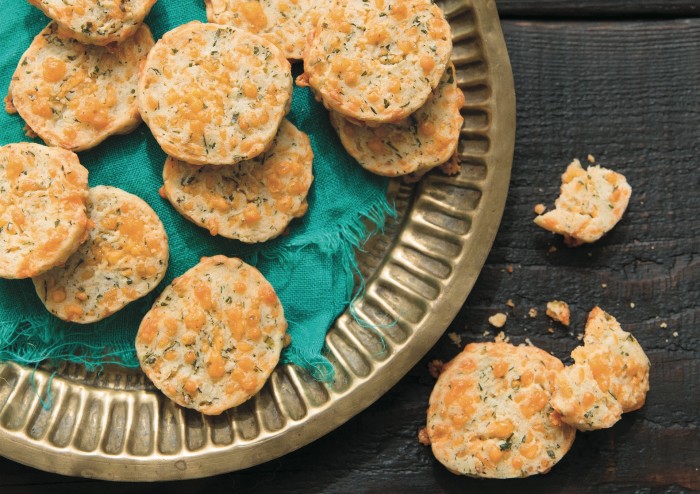 Masala biscuits, sometimes called khara biscuits, are another treat that we'd get at Iyengar bakeries. They are fashioned after British biscuits, which are more like thick crackers, similar in shape and texture to a savory shortbread.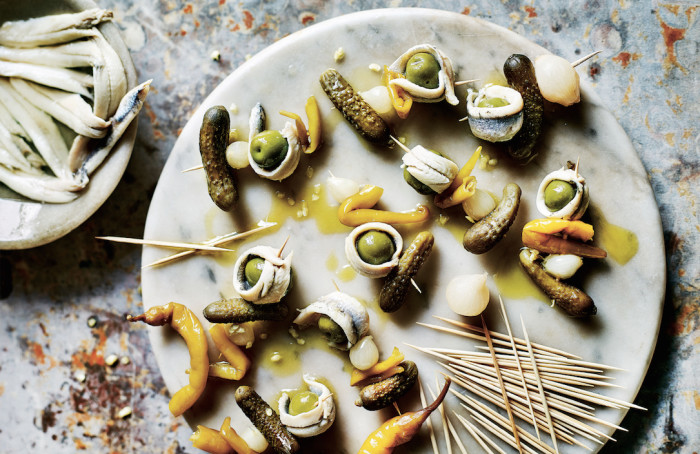 Pickled banderillas – customized skewers with your favorite pickles – are another ubiquitous tapa in bars around Spain. We love all pickles; in our supermarkets you will find a wide range of brined vegetables from garlic to artichokes, and fish, from mussels to anchovies. The vinegar flavor tastes exciting in your mouth and it is the perfect match for a beer or two, as an aperitivo. In Spain you can find banderillas ready made, but we prefer to make them ourselves and choose the ingredients we fancy.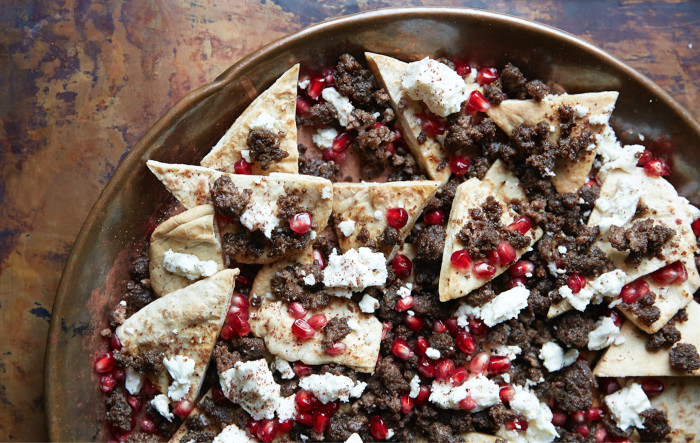 Real party food is the sort of stuff you just have to keep going back to, emboldened by the booze, and against the judgement of others. That's true in my case, anyway. But these really are sensationally good, and so different from the boring old chips 'n' dips you'd expect to stumble upon at a disco spread. The idea is, based on the chapter title, that these are for sharing with a crowd, but this recipe would make a lovely midweek supper too.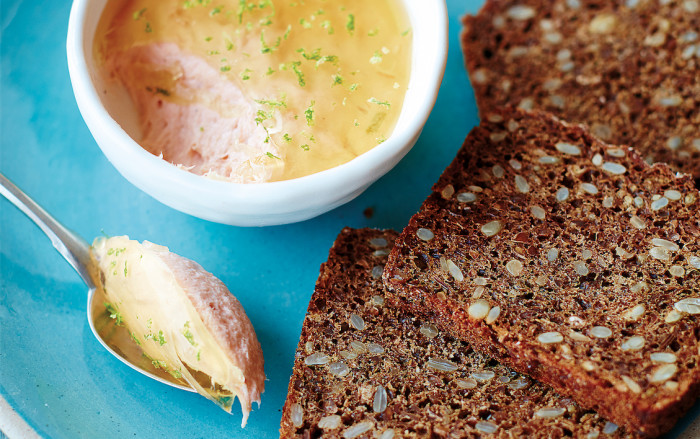 Salmon and whiskey is a pairing I've been serving in various ways since I opened my first restaurant, Black Pig, in 2003. Good quality hot-smoked salmon is available from good delis, supermarkets, and online — it's well-worth buying superior smoked fish, because the texture and flavor will be better. If whiskey isn't your thing, you could use the same recipe to create a beet jelly, swapping the whiskey for beet juice.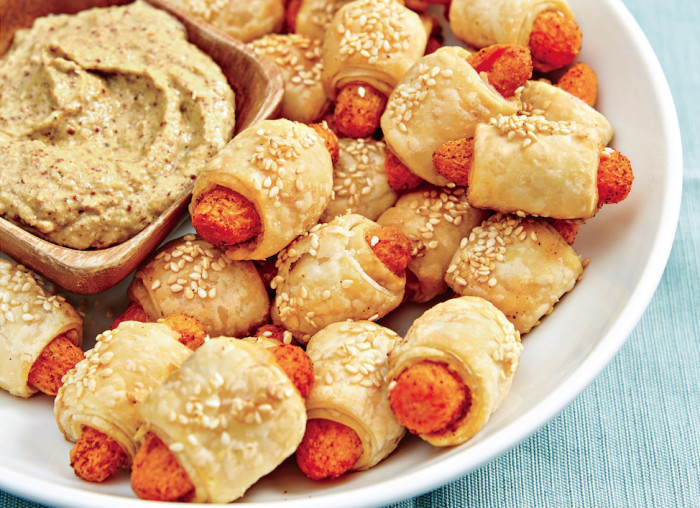 I don't have to tell you that these are the cutest things in the world! Darling little roasted carrots in puff pastry, because bunnies love carrots and real pigs deserve real blankets. They're sprinkled with a little paprika for smokiness, but the flavors are kept simple, relying more on the gentle roasting of the carrot, which sweetens a bit as it cooks. There are sesame seeds for fanciness, and I serve these with a hit of mustard just to drive the point home. I love this recipe because there isn't much prep to do at all — most of the time spent is wrapping the baby carrots in their blankets.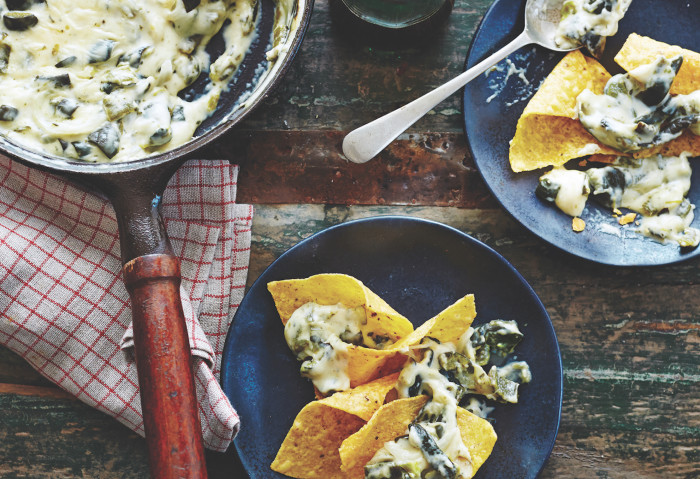 Popular in South Texas, rajas (Spanish for "slices") are strips of poblano peppers typically served with cream during taquizas — taco parties. In this dip, Tex meets Mex with a blend of cheeses and sour cream, which tempers the often unpredictable heat of the poblanos.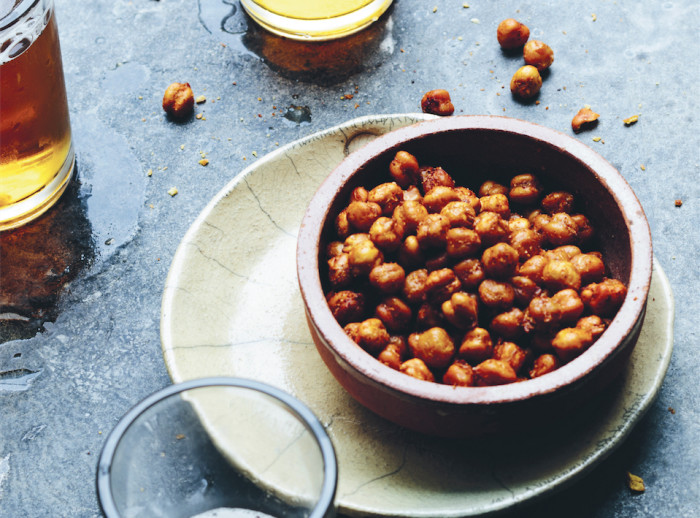 When we were growing up in Mexico, fried chile-and-lime-spiced peanuts were the snack we would eat while hanging around, watching movies, or waiting for dinner. Since it is difficult to find organic peanuts in California (and they can be expensive), we tried the recipe with fried dried chickpeas instead. It works perfectly, and the crunchy, salty little chickpeas are addictive.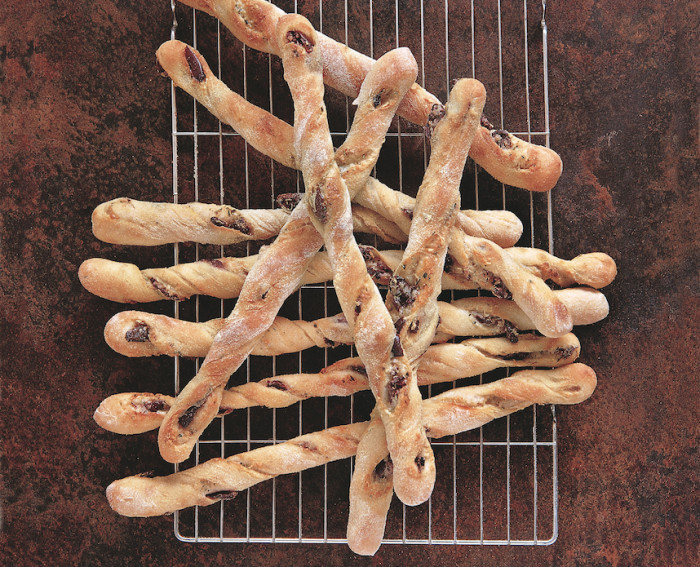 I love the flavors of these breadsticks — very southern Mediterranean. When we make them in the bread class people are enchanted by them. They look really smart on the table at lunch, or at a barbeque. I use purple Greek Kalamata olives, but you can substitute something similar: just don't buy cheap black shiny olives, which are really green olives subjected to oxygen to turn them black, and then coated with gum to keep them glossy. Buy them whole and take out the pits yourself — that way you will keep in all the flavor. Sometimes I make this with an herbes de Provence mix that has lavender in it, which I think is beautiful — but I know lavender is an acquired taste. If you like, you can serve the breadsticks with a little dish of good extra-virgin olive oil to dip them into.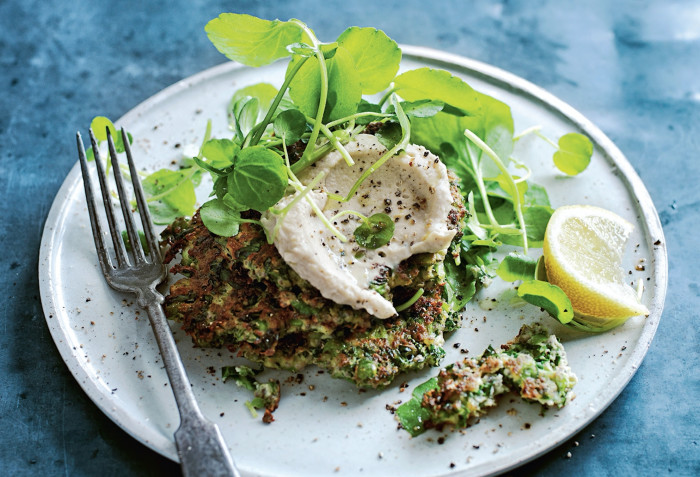 Donna Hay, Australia's go-to home cook, has a new collection of recipes out that will inspire you to eat more healthfully while sacrificing nothing in terms of flavor and aesthetics. Whether you're making yourself a casual lunch or masterminding an upscale dinner party, this is one book that will help ensure that everyone is nourished, satisfied and eager to know where you got the recipe. These kale, pea and ricotta fritters pack a nutritious punch and look beautiful on a platter.