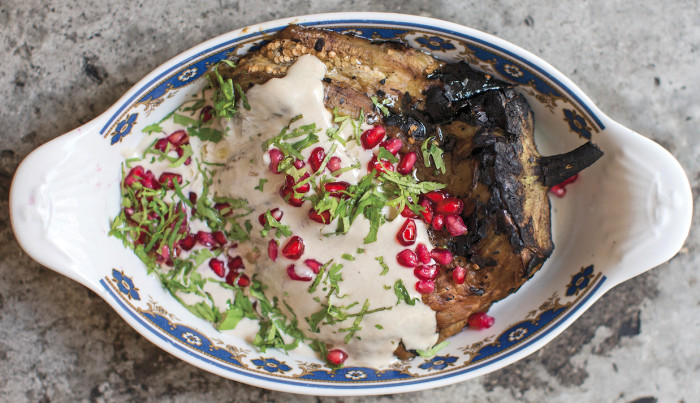 Earliest fall is one of our favorite seasons for produce. Summer favorites like stone fruit, corn, melons and nightshades like eggplant, okra and tomatoes are still very much the stars of farmers markets. Here are 30 things to cook in September with extra passion, because this time next month it'll all be gone!
You can think of this as a deconstructed baba ganoush. To get the maximum flavor from the eggplant it's best to char them over an open flame on the burner or on a charcoal barbecue.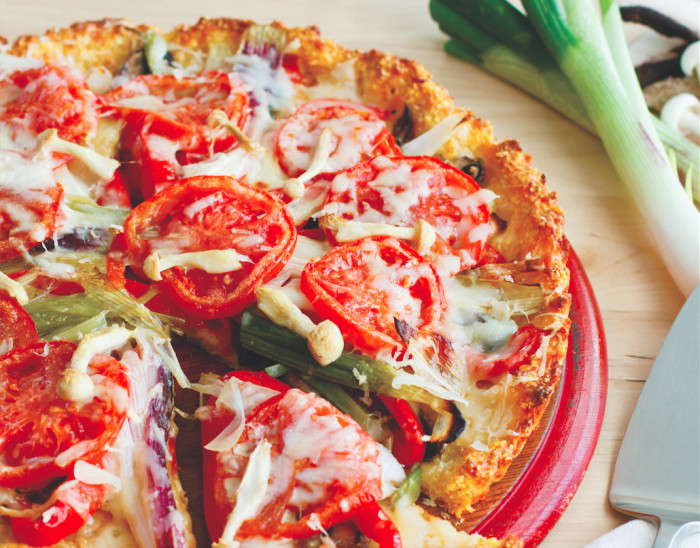 This beautiful tart makes a gorgeous centerpiece for a vegetarian meal or a contribution to a buffet or potluck. You can switch  up the vegetables depending on what's fresh at the market; roasting them really brings out their flavor.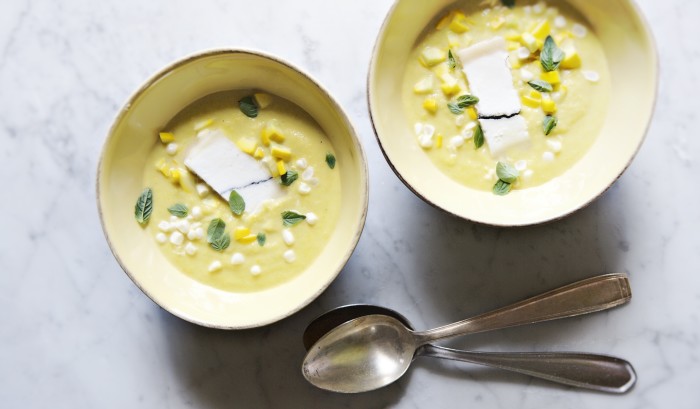 This is our good friend Peg Janosch's go-to recipe for drop-in guests. Peg has been our go-to person concerning finance and business development from the beginning. This bright, velvety soup forms a mellow backdrop to elegant, luscious Humboldt Fog. We love this method of placing a single slice of cheese on top of a warm bowl of soup just before serving. Make the soup ahead if you like but don't add the cheese to the hot soup until you've ladled the soup into bowls and are ready to eat.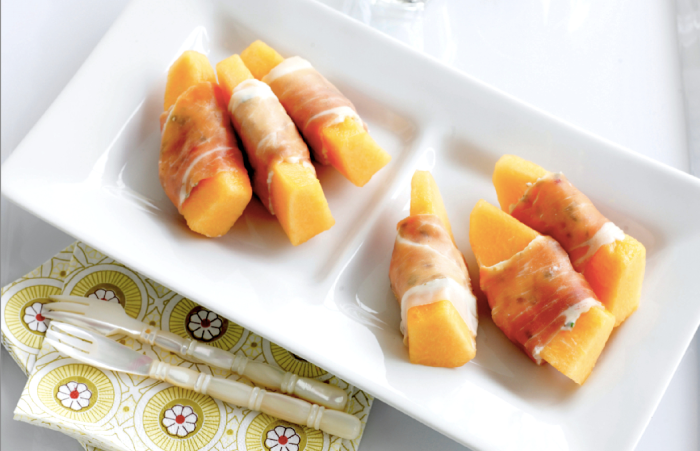 When it comes to the basics, look no further than a cookbook by renowned Test Kitchen master Pamela Clark. Her simple, triple-tested recipes are delicious and genuinely foolproof, two things you'll want when tackling homemade tapas. This no-cook recipe for classic prosciutto and melon is updated with the simplest stuffing of all — a smear of creamy ricotta cheese.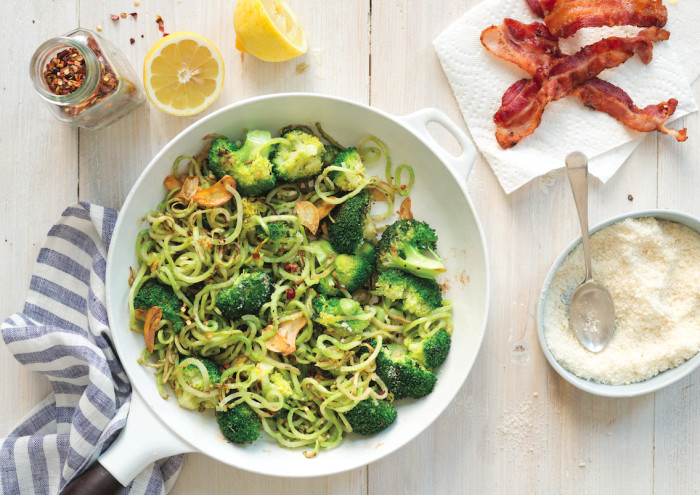 My grandfather makes an unbelievably simple dish with garlic, olive oil, and broccoli. Basically, the broccoli floats in a pool of olive oil; when you pierce a floret with your fork, you have to let it drip-dry for a moment before eating it! As much as I love his version, it always leaves me with a slight tummy ache. This recipe brings in extra flavor from the bacon while minimizing the amount of olive oil. Also, it uses the entire broccoli, stem and all! It's a recipe that showcases the extreme versatility of the spiralizer and what it empowers you to make out of everyday vegetables.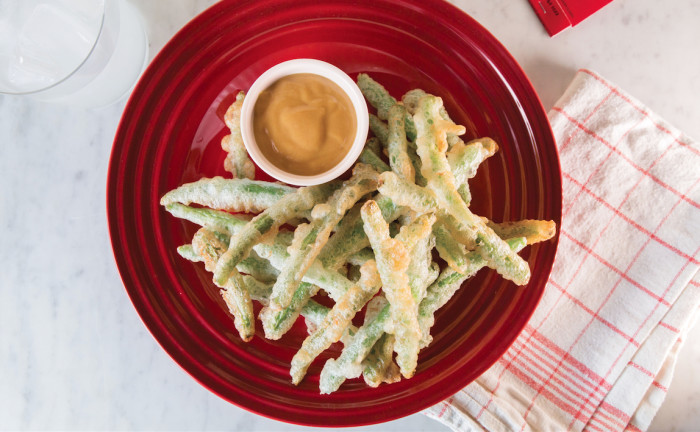 My first jobs in food media were as an event planning intern and a publicist, and the clubhouse of the people I worked for was the Red Cat, Jimmy Bradley's restaurant in Chelsea, where this dish has been a stalwart of the bar menu for more than a decade and a half. It has all the visceral appeal of something I would have ordered at T.G.I. Friday's (which was my favorite sit-down restaurant as a teen) and the sophistication—or at least a price tag—that made it acceptable in Manhattan. I include it here because it was one of the first restaurant vegetable dishes I thought was awesome, even if now I can see more clearly that it was just playing to my inner fat boy/deer that likes a salt lick. But that's okay — not all vegetables need to be the sort of thing you'd split with your yogini.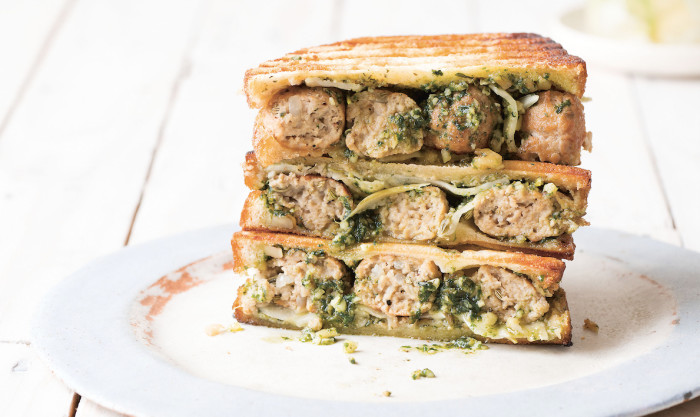 These delicious ingredients are great in a toasted sandwich. It takes a little time to make the meatballs, but time is love and this toastie gives you that with pesto on top!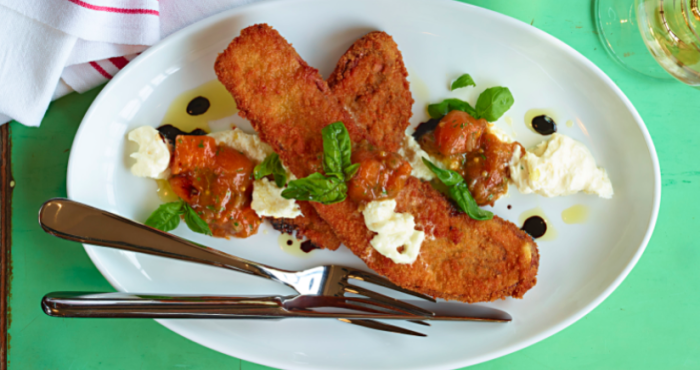 There an impressive menu at Clarkson, a new restaurant by Georges Forgeois of Bar Tabac and Cercle Rouge fame, right on the border of NYC's Greenwich Village. We dreamed about this outstanding burrata dish long after devouring the final bite. There's always room at the table for burrata, that wonderful creamy-stretchy mozzarella that pairs so perfectly with ripe tomatoes.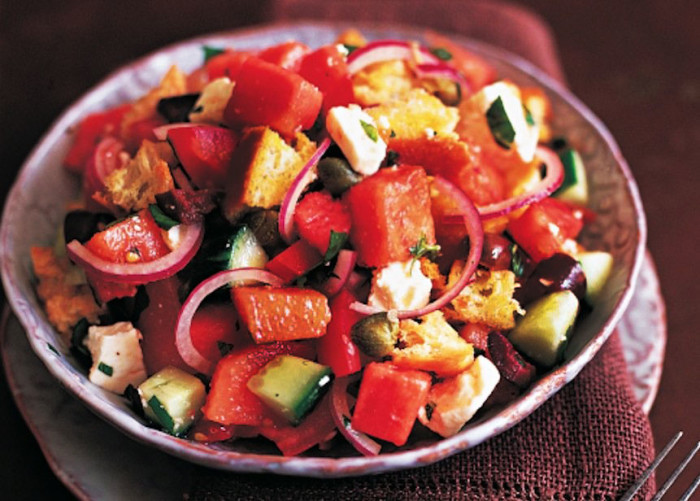 As you've probably realized by now, I am a big fan of watermelon! This is a sensational salad recipe and a great way to use up any leftover melon. As with all panzanella salads, it's important to let the flavors infuse before serving. Toasting the bread a little will help to keep it slightly crispier.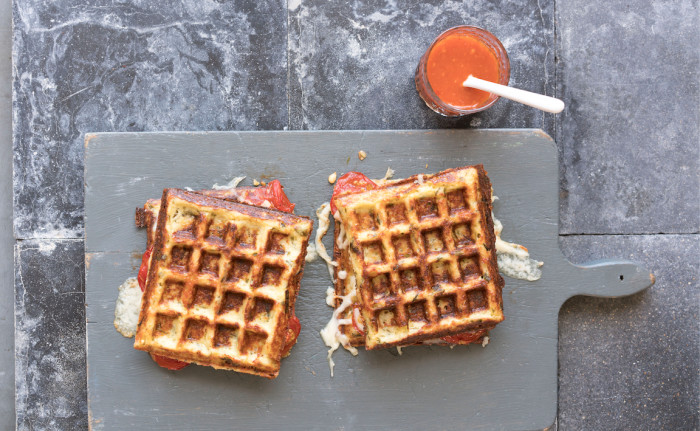 This takes the toasted sandwich to another level. Made without any bread, these crispy waffles with oozy cheese are a perfect gluten-free option, but everyone must try them at least once!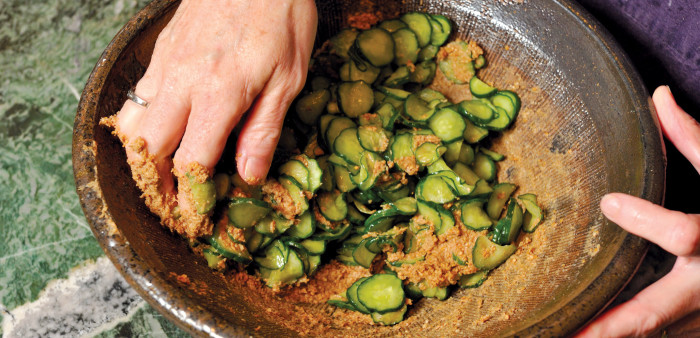 Before my mother-in-law lived under the same roof, I would stop her at our door when she tried to drop off big bags of each. Somehow I thought of the field as my own private vegetable shop. I could saunter over and pluck a bit of this or that for any meal. I didn't know that you have to pick the whole row every two days, otherwise the plants stop producing. We wait all year long to eat cucumbers and eggplant and revel in them when we have them in abundance, eating them at every meal.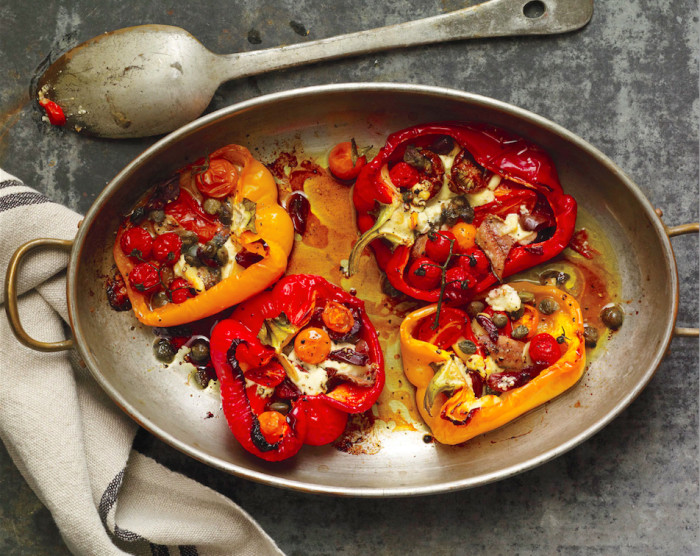 My take on the pepper-and-anchovy antipasto that is so deservedly popular with Italian cooks is a little different from the usual, and very easy to throw together. Serve it as an antipasto, or as a contorno to go with grilled meat or fish, or chop the finished peppers with all the other ingredients and use it to top a dish of pasta. I use big late-summer peppers, mostly red but throwing in a few yellow ones for a colorful touch. I figure on half a pepper per serving — so two peppers will serve four, but use your judgment: Smaller peppers from the farmers' market might come out to two per serving.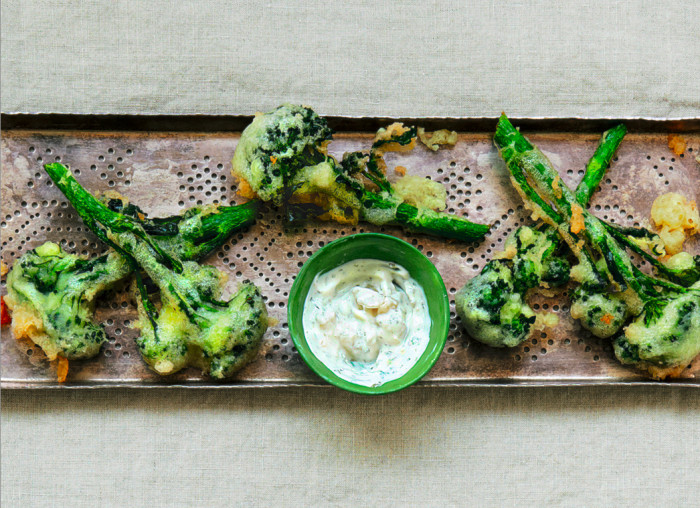 I tend to use long-stemmed broccoli. I think the stem is the best part and should never be wasted, particularly if you grow your own. What the crunchy battered broccoli really needs is a clean-tasting yogurt dip. This one is based on the sort you get with your poppadoms in an Indian restaurant and is so versatile — I make gallons and use it with loads of different things. Anything cooked quickly in a tempura batter is best done at the last minute, so it's important to have everything ready, including serving dishes and dip, before you start cooking.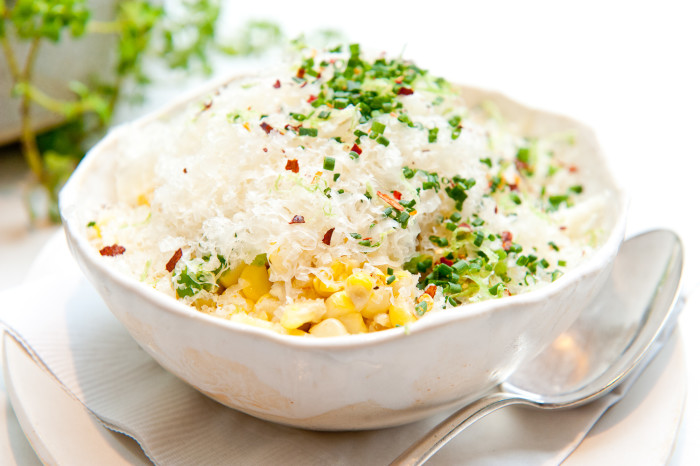 Corn is one of my absolute favorites during the summer season. To prepare it I use two of my favorite favorite kitchen tools: a microplane and a corn zipper. The corn zipper is really great in getting corn off the cob quickly and fairly mess free. The flavor combination here works really well: A little bit of butter and a good amount of lime juice married with local manchego cheese microplaned on top with a touch of chili flakes. To prepare the corn, throw it into the oven or grill without husking so it will keep the flavors and won't dry out.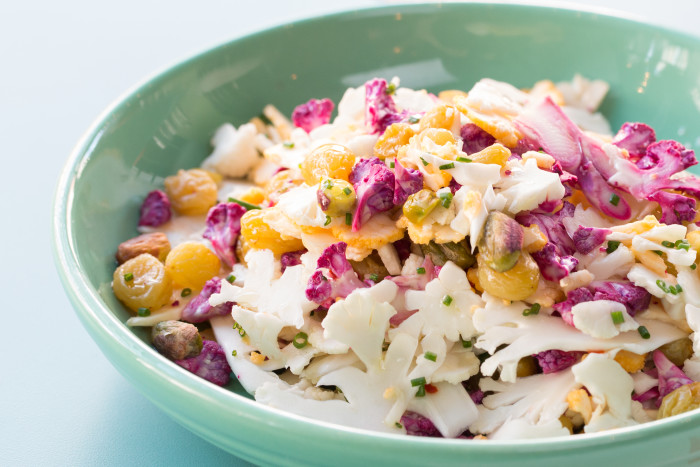 If you're searching for your favorite new way to serve cauliflower, consider this fantastic shaved cauliflower salad from executive chef Matt Ford of Americano in Dallas. It's bright, crisp and flavor-packed, and a perfect accompaniment to grilled meat or fish.
This is a very popular vegetarian take on lasagne. Using really fresh ingredients makes a huge difference to the quality of this dish. Do use scamorza if you can — it's a little more expensive than fior di latte, but it's well worth it for the delicious smoky flavor.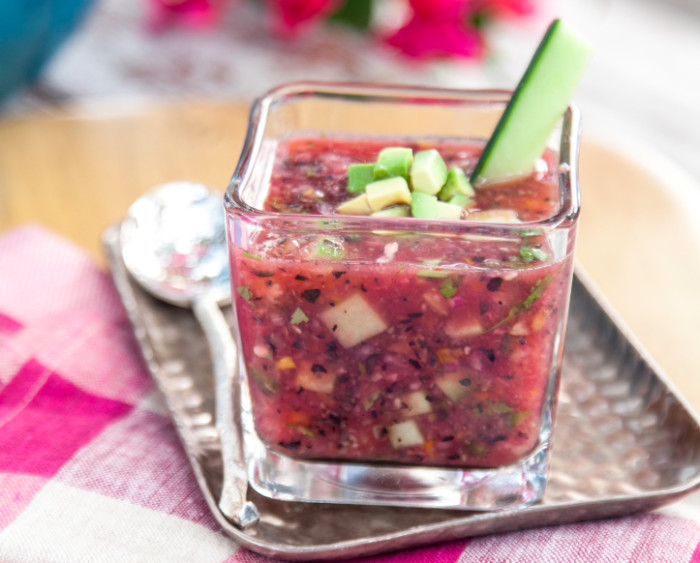 If you're going to eat light, make sure it packs tons of flavor so you don't get to the end of your meal wearing a sad face. Miami-based chef and TV personality Ingrid Hoffman's Latin D'Lite is full of recipes with bold vibrant flavors that won't weigh you down. Her gazpacho packs a hefty serving of cool fruit with just enough acid to make it a truly refreshing appetizer or dessert.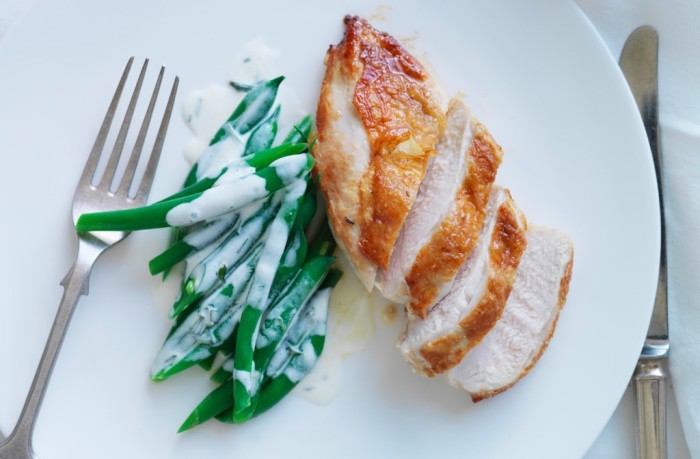 To achieve super-juicy white meat, Elliot sears the chicken breasts with the skin on, then bastes them with a garlicky thyme butter.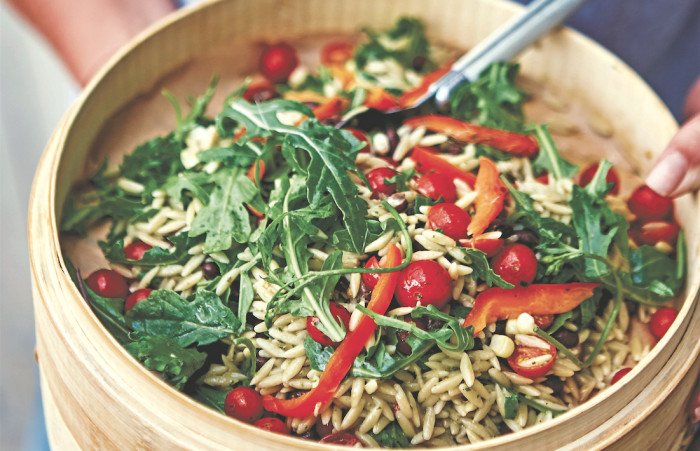 Tip: You'll have leftover basil butter, which you can freeze and use again later. It's delicious on toast, all kinds of veggies, and pretty much anything else.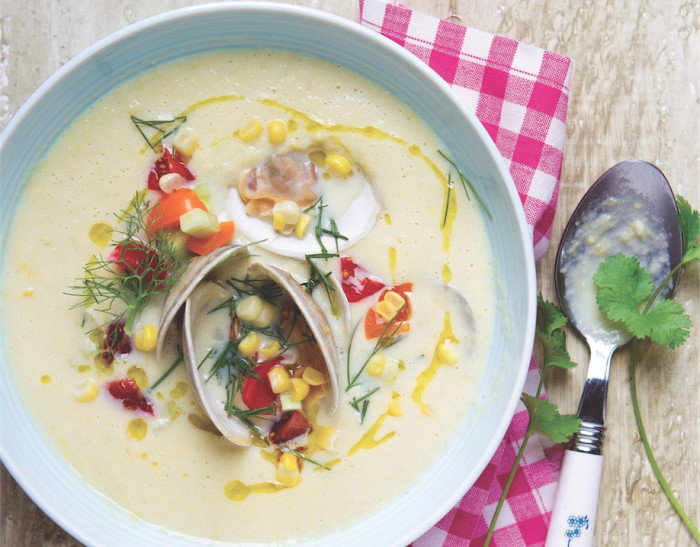 Being French, I did not know that corn soup had such flavorful potential (in France, you rarely find or eat fresh corn). Once I had a taste, though, I could see I had been missing out. I've tried my hand at many corn soups, and while I liked them all, I think this one is the best. It is especially good when, to add more body, I top it with steamed clams and aromatic parsley oil. This makes the soup a bridge between terre et mer (earth and ocean), a beloved theme in my cooking.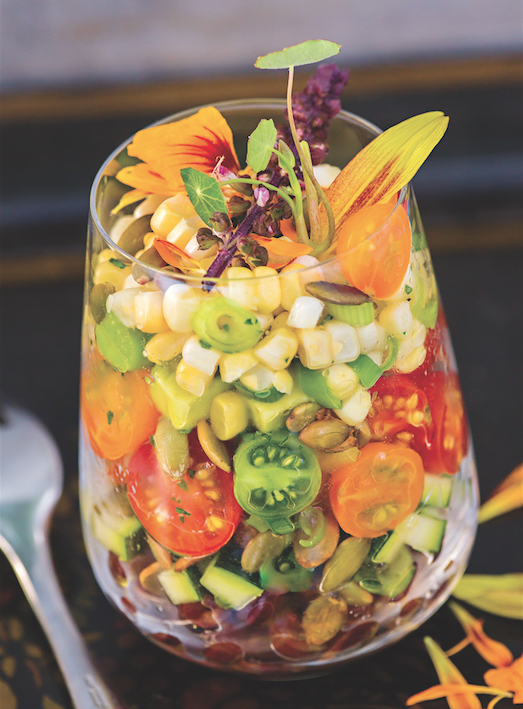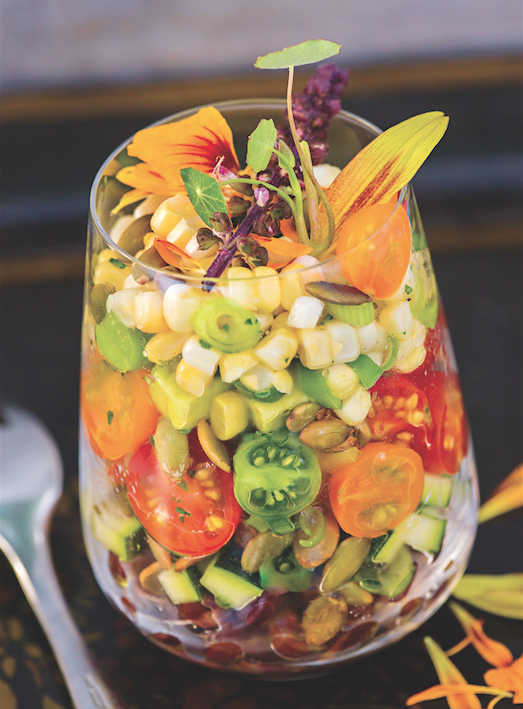 I know the ingredient list is long, but there's no cooking involved here. It's actually fun to layer all those ingredients in glasses — and they look so jaunty when you're finished. You can plan to make these little salads when friends are coming over (assemble them up to an hour ahead), or you can just always toss everything together in one bowl as a quick weeknight alternative. Either way, it's one tasty bean salad, partly because the dressing features one of my favorite pantry ingredients: crystallized ginger. If you don't have crystallized ginger, use fresh ginger and a bit of sugar.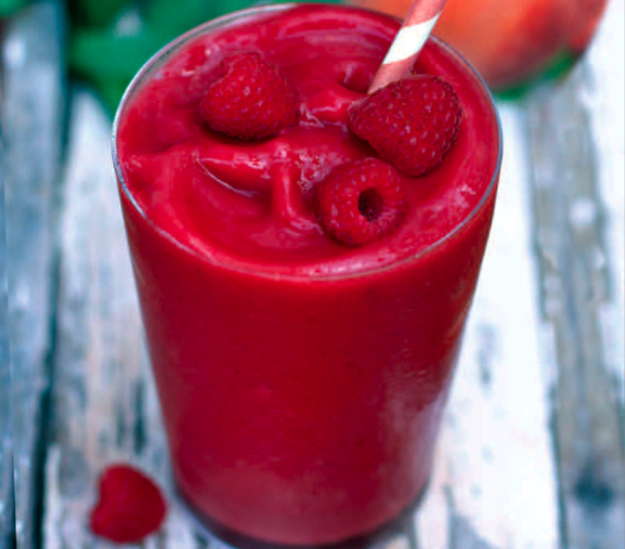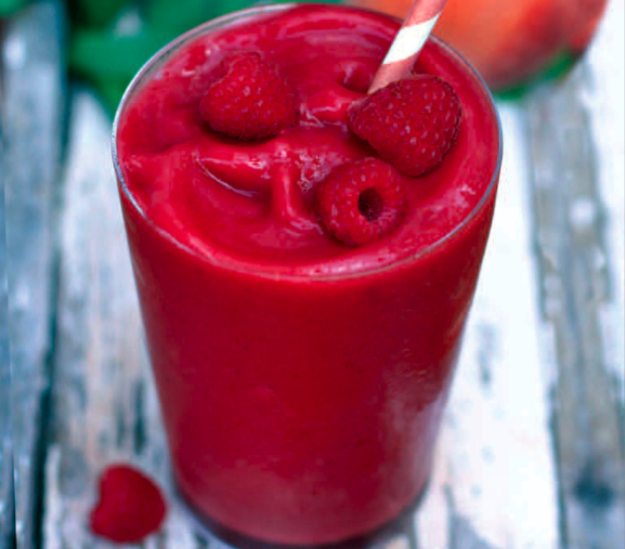 A drink as summery as summer can be! Depending on the natural sugars in your fruit, this blend can potentially benefit from an extra touch of sweetener to enhance the flavors.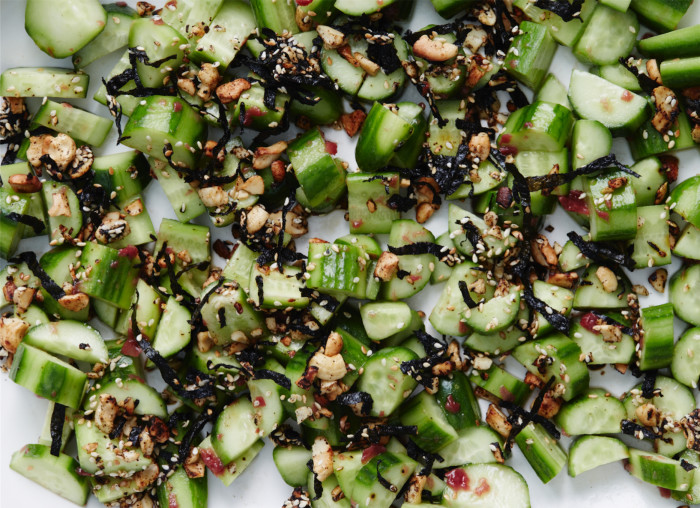 In Japan they say that umeboshi plums possess magical healing powers, the ability to cure everything from ancient Samurai battle fatigue to the modern-day hangover. Umeboshi are shockingly expensive, but a little of their concentrated, salty tartness goes a long way.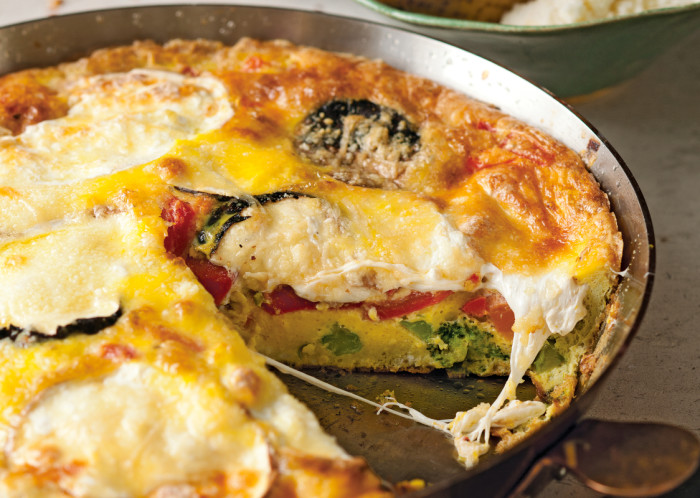 Smoked mozzarella (which has a savory, meaty quality), salty Parmigiano-Reggiano, sweet roasted red peppers, and broccoli (with its vegetal and slightly bitter flavor) add up to a complex, balanced, and satisfying breakfast or brunch dish. Save the broccoli stalks for soup or salad.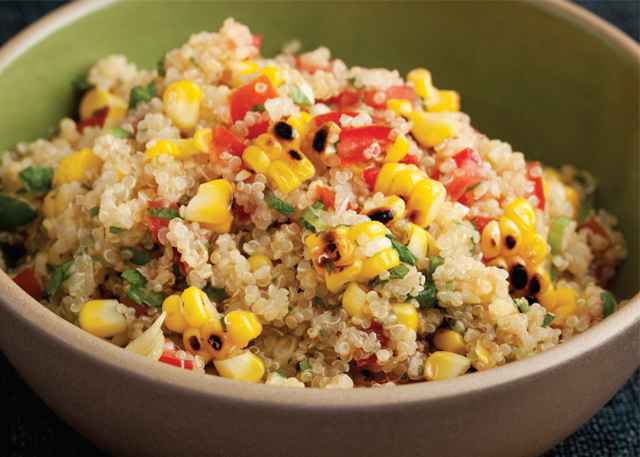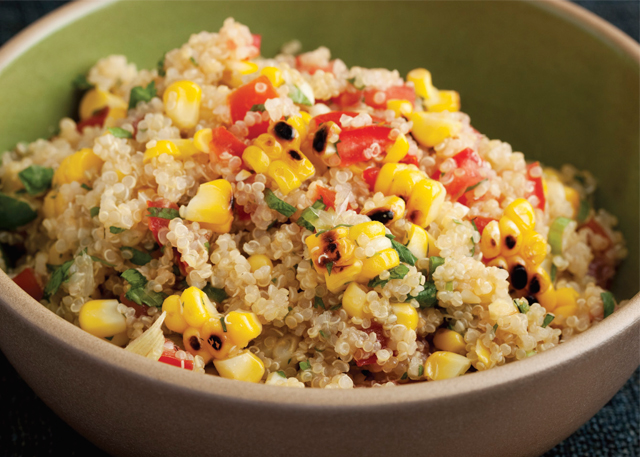 Quinoa has been a staple grain in Peru for centuries, and increasingly, a base for some intriguing recipes. Highly nutritious, it is a complete protein that is high in iron and fiber, and it has a very mild flavor that complements anything it is paired with. And, when you consider that it cooks in only 15 minutes, you understand why it's called the "gold of the Incas."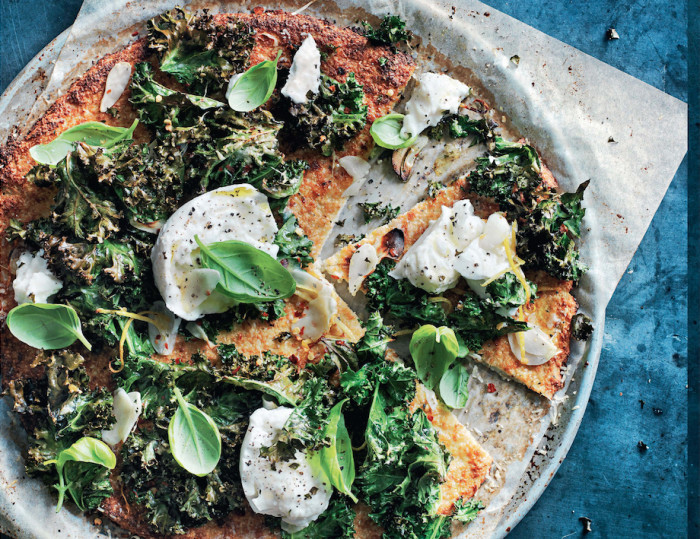 Cauliflower pizza with mozzarella is what's for dinner! Donna Hay, Australia's go-to home cook, has a new collection of recipes out that will inspire you to eat more healthfully while sacrificing nothing in terms of flavor and aesthetics. Whether you're making yourself a casual lunch or masterminding an upscale dinner party, this is one book that will help ensure that everyone is nourished, satisfied and eager to know where you got the recipe.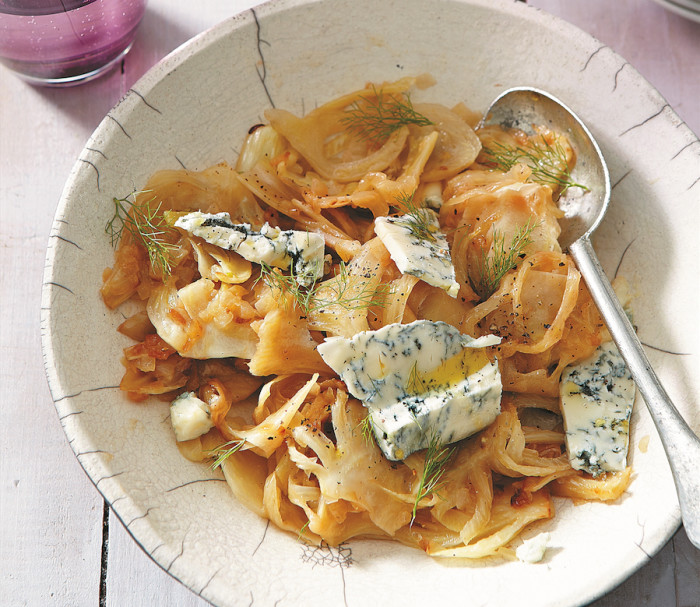 Braised fennel is made even more tempting with Gorgonzola in my recipe for this classic side dish. Add just enough broth so the fennel gets tender without becoming soupy.
Don't reserve walnut miso butter strictly for beans. Try it slathered on carrots, tossed with broccoli or even mixed with a mélange of steamed veggies.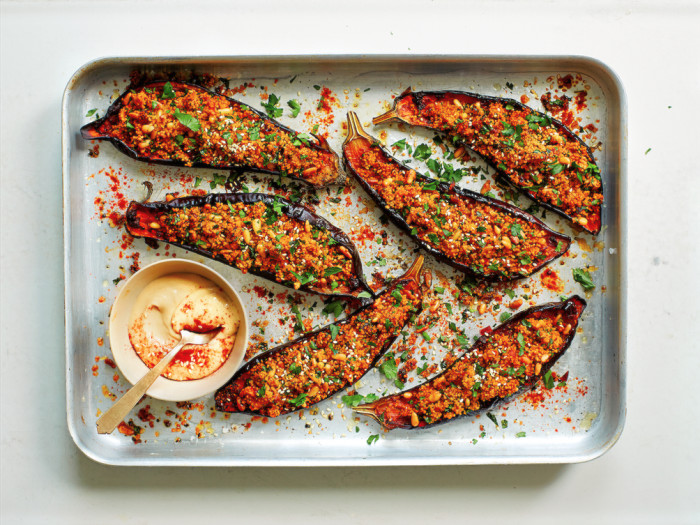 I love couscous an inordinate amount. Often mistaken for a grain, it's actually more akin to pasta as it is made from tiny granules of durum wheat. While you could use a protein-packed option like quinoa (and feel free to do so), there's something so tempting about a mouthful of lemon-infused couscous.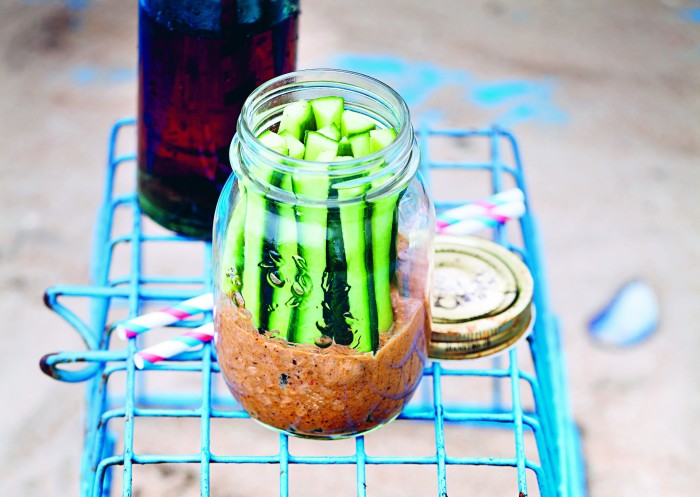 Satay dip is not only good on grilled chicken skewers, but it tastes darn good with cool cucumber spears when the summer sun is at its highest.