Colorado's Horse & Dragon Brews Temple Grandin Beer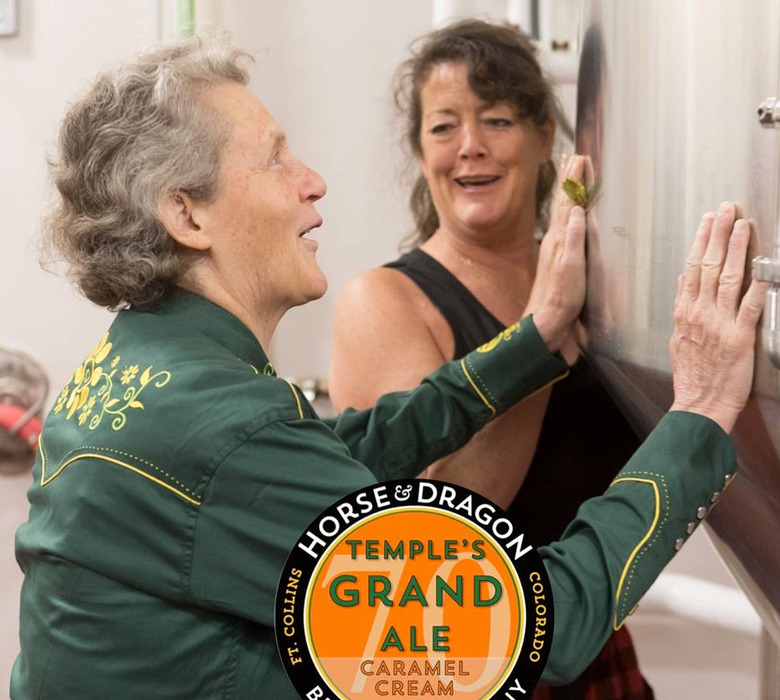 Special releases are one of the most rewarding parts of working at a craft brewery. Fort Collins, CO-based Horse & Dragon Brewing Company took it one step further, dedicating their latest limited-edition beer to celebrating the August 29th birthday of award-winning CSU animal sciences professor, autism activist and author Dr. Temple Grandin. That's right, for all you animal (and people) lovers, there's a Temple Grandin beer, and it's sweet!
Whipped up by Horse & Dragon head brewer Titus Bently, Temple's Grand Ale is a light caramel cream ale, available beginning today at bars around Fort Collins or at the brewery's taproom, and done when it's done! According to the brewery, the goal for the beer's flavor profile was to make a picture of an ice cream cone pop right into Grandin's head (as she requested). We'll take one delivered to our hug machine, please.