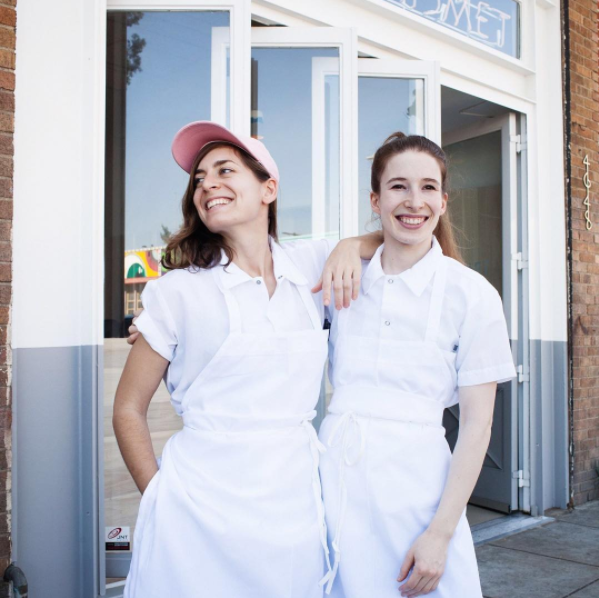 Recent events around the world have weighed heavy on many hearts. From Hong Kong to Miami, chefs are banding together and hosting dinners that give back to causes they stand by. Brooklyn bakers and bartenders offered free shots for those who took initiative and gave their congressperson a call, while Spanish chefs in Hong Kong are gathering to put on a fundraiser for victims in the Barcelona terror attacks that occurred last week.
The boozy bakers at Brooklyn's Butter & Scotch hosted a "Drunk Dial Congress" event on Monday. Bartenders poured free shots for those who phoned their congressperson in wake of the race-fueled attack that took place in Charlottesville, Virginia earlier this month. Additionally, the bar-slash-bakery has been serving pay-what-you-will nachos with 100% of those proceeds benefitting Charlottesville's chapter of Black Lives Matter all week. Your last chance to grab this charitable deal will be today.
Chefs Sara Kramer and Sarah Hymanson traveled from LA to Miami as part of The Standard Hotel's Stand Up activism series. Kramer and Hymanson cooked a dinner on Wednesday at The Standard's Miami Beach location and donated all the proceeds to Planned Parenthood.
A group of Spanish chefs in Hong Kong will be presenting an eight-course tapas dinner at La Paloma to raise money to be donated to the victims of last week's terror attack in Barcelona. Reservations for the August 29 dinner can now be made and will be $400HKD (about $51USD) per person and an extra $200HKD (about $25USD) for bottomless drinks.